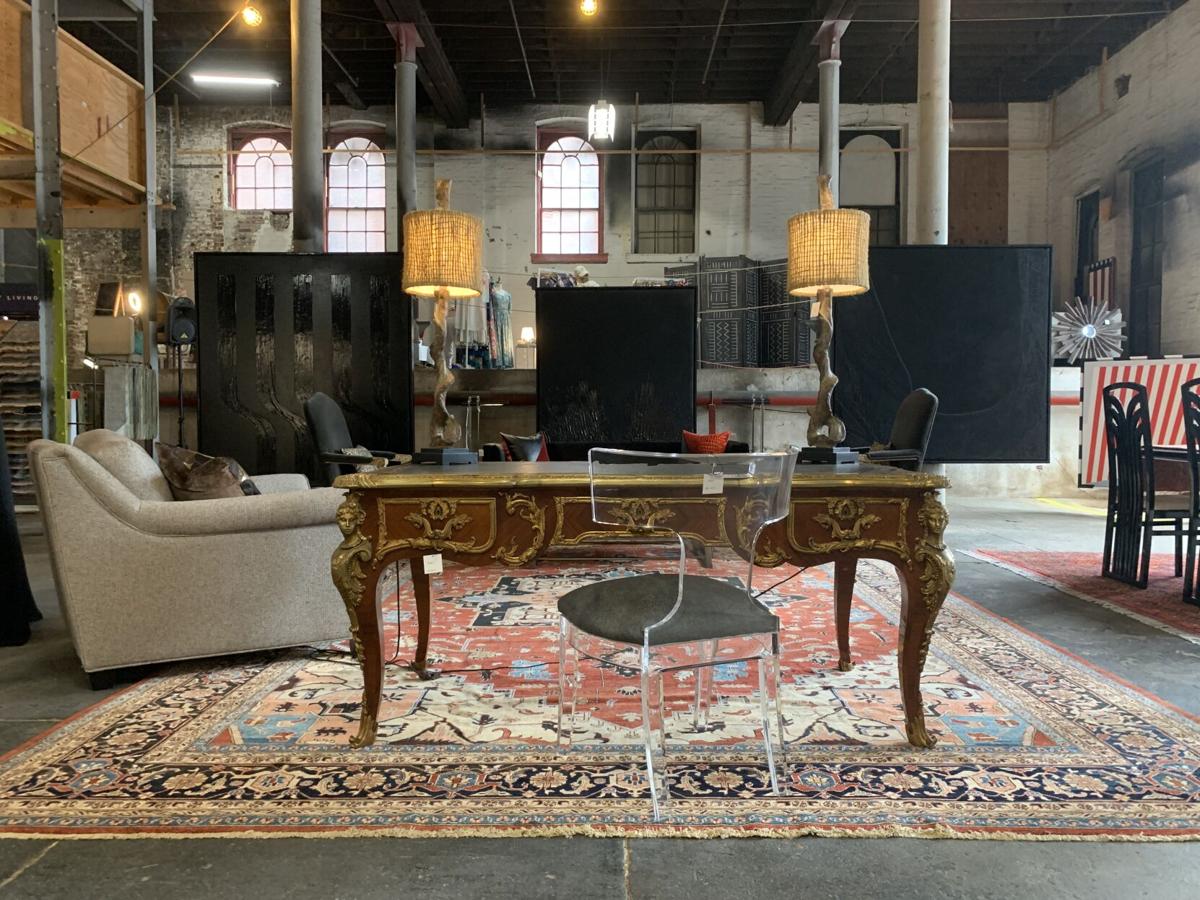 Nistenhaus Design has built upon its "nest." The St. Louis architectural and interior design firm – the first word of whose name translates from the German as "nesting house" – recently opened a new retail storefront.
Dubbed The Warehaus, the 6,500-square-foot annex at 3412 Lemp Ave. showcases art, furniture and all forms of creative product and talents. "The Warehaus will be a literal space to show for production and showcasing of our 'wares,' inspired by the early American furniture makers, where design and production happened in one place," explains principal designer Mike Wyrock. "It is going to be unique for what most people are used to seeing in St. Louis.
"When a guest walks in the overscaled front doors into a two-story, light-washed exposed-brick showroom, we hope [they] feel like they are walking into the most striking artist loft where you have gotten a glimpse into the creative individual at home working on some amazing series for their upcoming show. We want this to feel authentic and approachable, while also inspiring those who visit to see what the design experience can feel like when given some space to flourish."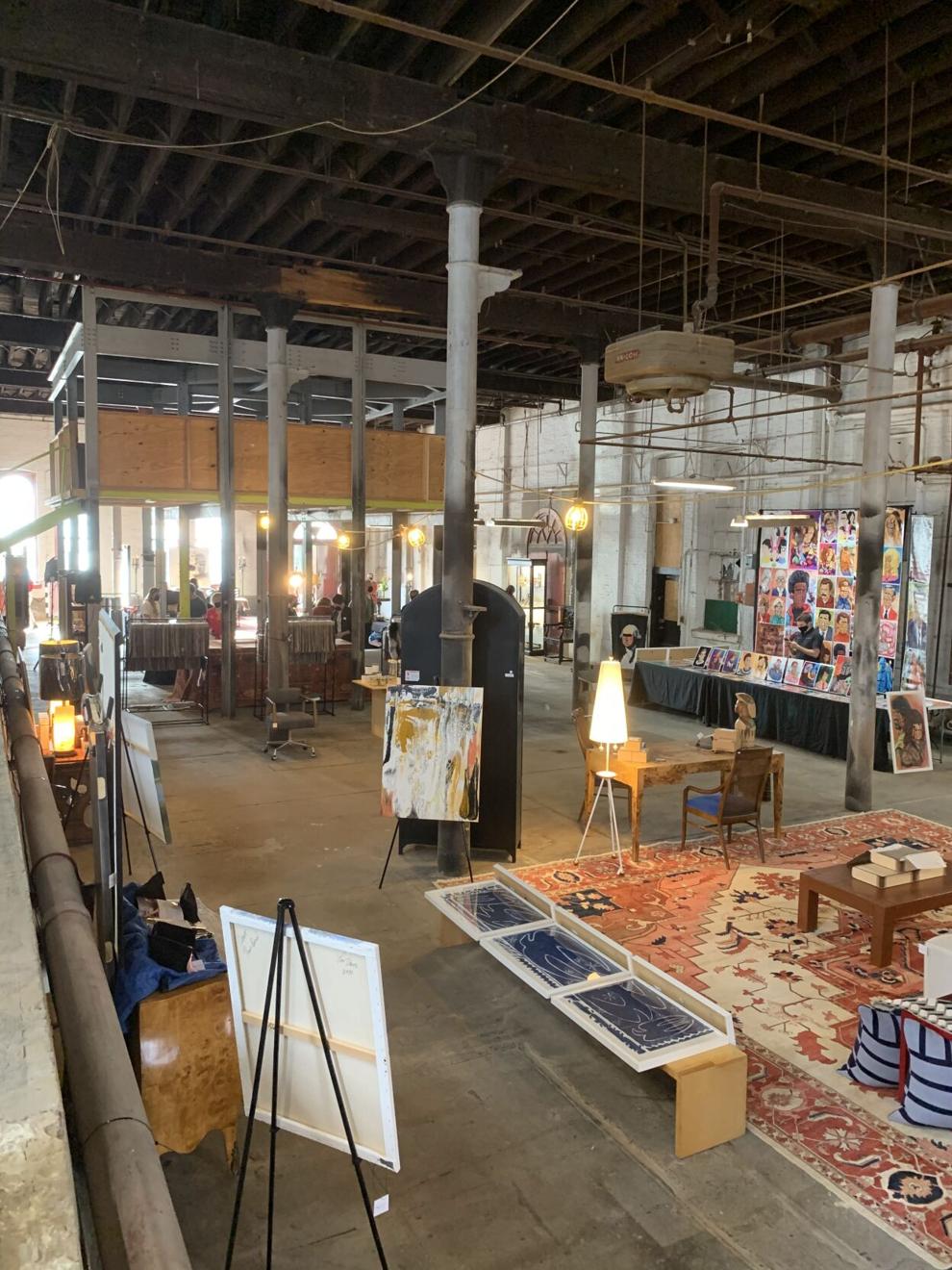 Nistenhaus, built upon the core belief that every project should be the most "nested" version of a given client's needs and desires, aims for The Warehaus to help put St. Louis on the map for design. "We know the Midwest can often be a desert for the design experience that people head to the coast and major cities to find," Wyrock says. "We look forward to using this space as an opportunity to expand what that experience could be in the context of our region."
The new storefront also draws inspiration from its location. "This truly raw warehouse space is front and center of the historic Lemp Brewery," Wyrock notes. "There is a built-up history of that complex for St. Louis that we wish to layer upon, but we also want to use that rough backdrop for allowing for the more polished and refined items we bring in to really shine."
The space houses a range of products and price-points, with namely higher-end lifestyle pieces on display. "This larger space will allow for us to really experience the finer antiques and art that just needs the room to breathe and the furniture that we often specify for clients, so they can actually try it out and experience the quality," Wyrock says, noting that Nistenhaus will continue to consign with vendors and friends who are local makers, artists and craftspeople for a rotating and expanding list that fits the firm's vision of the interior design setting.
The new store will be a perfect complement to the firm's design studio, Wyrock notes: "These are environments to flex our design muscles and show our clients and guests what they can expect when we do work in their home and businesses, as well as when we design from the ground up with new builds."
Nistenhaus' smaller studio remains open at 2118 Cherokee St., Wyrock adds. "It will still be a space for showcasing the smaller goods and more approachable price-point items that many have come to enjoy on [the] Cherokee antique row," he says.
Wyrock says the Nistenhaus staff looks forward to sharing the design experience with vendors, clients and visitors, as well as hosting creative and collaborative design, fashion, art and technology events in the new Lemp Avenue space.
The Warehaus is all about evolution, Wyrock notes. "We do want to further explore fashion – for people of all pronouns – and that will be something we will need to partner with local talent to curate as we move forward," he says. "We hope we can continue to adapt and evolve how we show the displayed lifestyle setting to our guests, which is approachable but also motivational for the design process."
Nistenhaus Design's Warehaus, 3412 Lemp Ave., St. Louis, 314-553-9245, nistenhausdesign.com, nistenhaus.myshopify.com