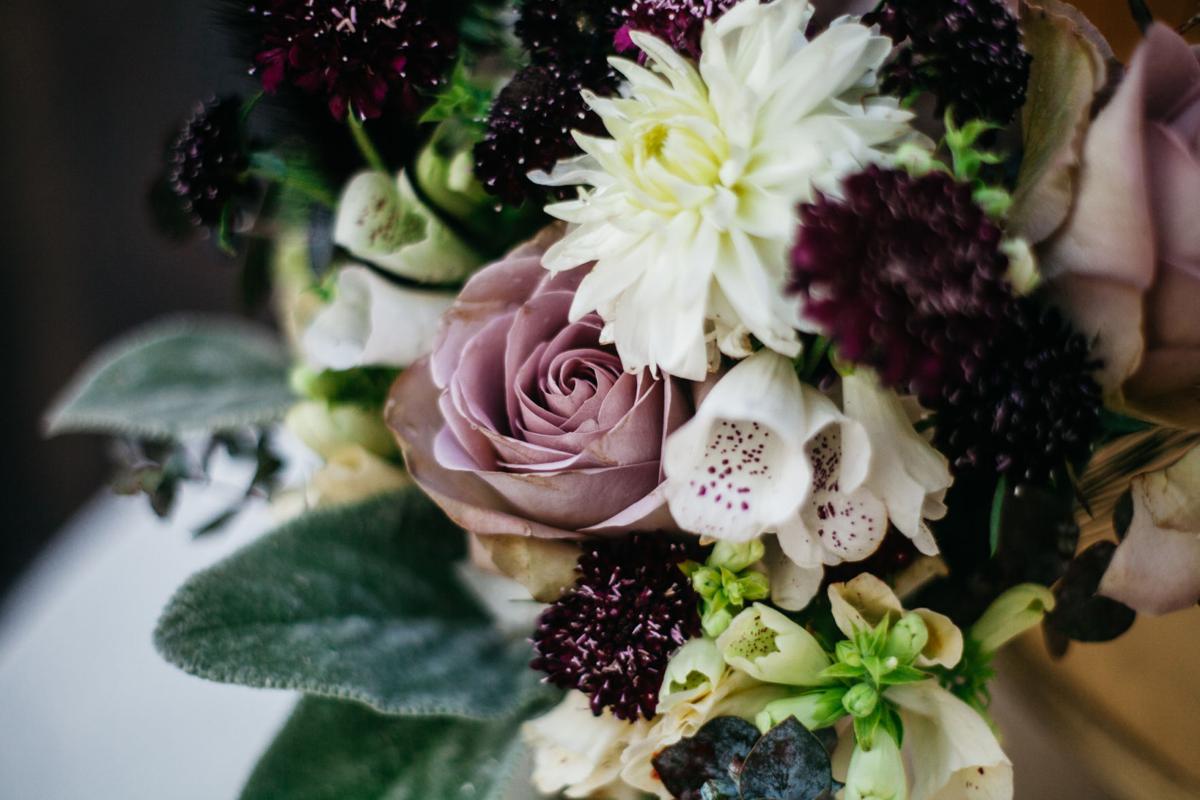 Somewhere between the holiday season coming to a close and the freshly fallen snow turning to slush, winter loses its cheer. And with the COVID-19 pandemic keeping us in close quarters before winter even began, the season's likely to lose its luster long before it did last year. Thankfully, local florists have tips on how flowers can freshen homes (and hopes) after the holidays.
"There have been several studies done on how flowers affect the human psyche," says David Bovier, owner of Ken Miesner's Flower Shoppe. "So having anything that is going to give you hope for a new season or a new change [helps] — particularly when we are coming out of something like this pandemic. I think flowers are more important this spring than any other spring to give hope that change is coming; there will be a new season. Flowers will be here to help us through it like they always have."
For the winter months, Bovier recommends paperwhites, as well as tulips and hyacinths. "They are lovely and have a fragrance," Bovier says. "And you can start them in your own windowsill. There are a thousand tutorials on Instagram and YouTube on how to do that."
He also recommends magnolia foliage, as does Sydney Rogers, who is a growth development partner and floral designer at Bloomin' Buckets, alongside her sister, Alyssa Rogers.
"Greenery is a big part of the colder months because they last longer in the cold," Alyssa Rogers says.
"One of my favorites right now is very unique to just send out in an arrangement, but it's the protea," Sydney Rogers adds. "I love the protea because it lasts forever, and it's huge and beautiful."
And although most don't think of spring flowers until mid-March, Bovier says Ken Miesner's stocks spring early in the season.
"We get flowers imported direct from Europe, so as soon as January hits, the Holland bulb farms are producing," Bovier says. "We will be able to get tulips in any color, hyacinths, and daffodils will start coming in in late January. For that season, I think a mixture of any type of spring bulb is pretty – so daffodils, hyacinths, tulips mixed together. Nothing is spring-ier in a vase than that."
When it comes to care, Bovier recommends cooler temperatures.
"If you are keeping your house at 68, 69 degrees, as long as they are kept away from a heat source like a vent or a fireplace, spring bulbs tend to last a little longer than you would imagine," he says.
Sydney Rogers also recommends snipping stems at a 45-degree angle every couple of days to elongate life. "I know people don't always remember when they receive fresh flowers to cut them as soon as they get them," she says, "but keeping them freshly cut every couple of days will keep them long-lasting."
In terms of where to place fresh flowers, Alyssa Rogers suggests the center of a space. "It's a centerpiece – I want them to be in the center of a table," she says. "I always put mine in the center of the room to get the most out of them and to get the most people to see them. Everyone loves flowers. It's bringing life into your home — literally."
Bovier, on the other hand, suggests placing flowers and plants anywhere that simply sparks joy.
"If there is a room that you are in a lot that you would enjoy seeing flowers, it's a natural place to put them," Bovier says. "I definitely recommend the kitchen and dining areas. Always keeping something green in those areas is refreshing as well. If you have a larger home and you use your entryway, you might want to have something to greet you every day as you come into your own home. And that could be just a collection of evergreen plants – just anything green through those months in your house is going to lift your spirits.
"We have been using flowers to express human emotion for as long as we have been using fire," Bovier continues. "The relationship is that long. We are trained, in my mind, to seek out beauty anywhere. We can find it, and flowers are an easy solution to have that beauty in an instant."
Ken Miesner's Flower Shoppe, miesnersflowers.com
Bloomin' Buckets, bloominbuckets.com