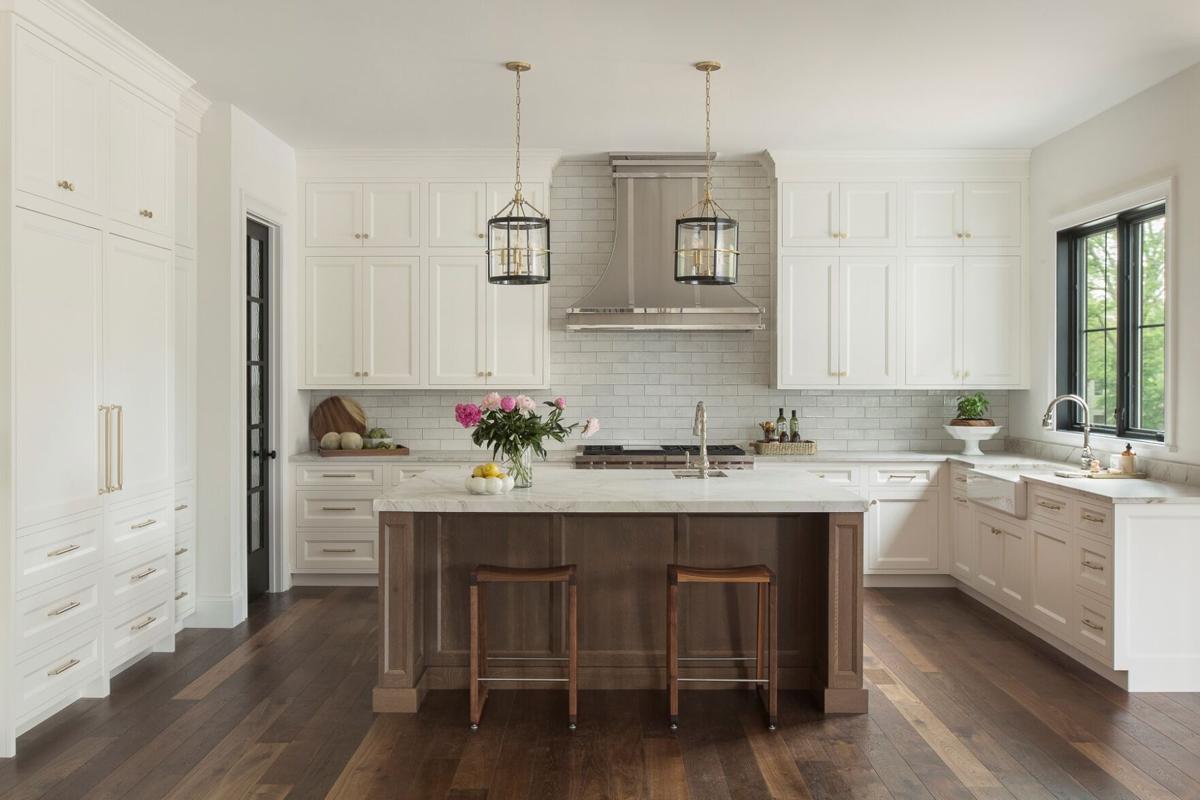 Lisa Knight of The Design House has been creating stunning, soulful spaces for approximately 18 years, and now she's introducing a new service to the local scene – intuitive interiors.
"I have a coach who is an energy coach, and we are going to show how we work together," Knight says. "I think it's really exciting and different. I don't think anyone else is doing this."
Knight says she has been seeing her energy coach, Nikki, for approximately four years now, and it was during that time that a collaboration became clear.
"I started realizing that if we collaborated together in design, I can offer my clients a design they never imagined that they wanted," Knight says. "With their consent, Nikki will read the house's energy or the space's energy, and we can give them a design they never even dreamed they wanted – a design that is really deeply connected to you and your energy."
Knight says the design process for this service is similar to her existing interior design process with, of course, the addition of her energy coach's advice.
"I would do my typical programming, where I would ask them questions about the space," Knight says. "If we were doing a dining room, for example, I'd ask how many people do you want to sit at the table, do you do formal meals – typical interior design planning."
From there, her energy coach would then speak for the space.
"She might see a design on the table or a color," Knight says. "She might be sitting in there and say, 'Oh, I'm seeing green in your dining room,' and they're like, 'Yes, we love green.' She is helping with the process, seeing what the design is going to look like."
According to Knight, this process can also help clients who may otherwise feel constricted.
"Sometimes people put limits on what they might want or think they want," Knight says. "Maybe they think it's out of their budget, but working with Nikki also helps you expand your thought process because it doesn't always have to be expensive to get what you want."
Once the space is spoken for, Knight and Nikki get to work.
"We would start working on the design, combining those two things and showing them a mood board," Knight says. "The rest of the process starts to be typical interior design, but because she's accessing the energy, she can keep the flow. Like, 'Oh, you're off; that's not really the direction they want – you're going off in a different direction.' So that's the part where it also helps the process go quicker."
Although it wasn't an official offering to her clients before now, Knight and Nikki have been working through the idea for a while.
"I just moved to my house, so we've been sort of fine-tuning this process with my house," says Knight, who plans to share the process on her Instagram platform. "We are going to show how we use it for design, how she can read the energy of the house, how we work together. And it will probably be really entertaining because there are many times that I don't like the answer she gives me, but it's just what the energy says."
Ultimately, though, Knight believes the result will be riveting.
"My gift is to bring people home – whether that's in your house, whether that's at your office – like really creating a space that brings you home," Knight says. "I give my clients great design, but when we combine our efforts, we are giving our clients a design they never dreamed they wanted, and it just intuitively is the right design for them. They might not have known they wanted something specific, and then we show them that design, and it's just perfect for them."
The Design House, 314-276-0677, thedesignhousestl.com