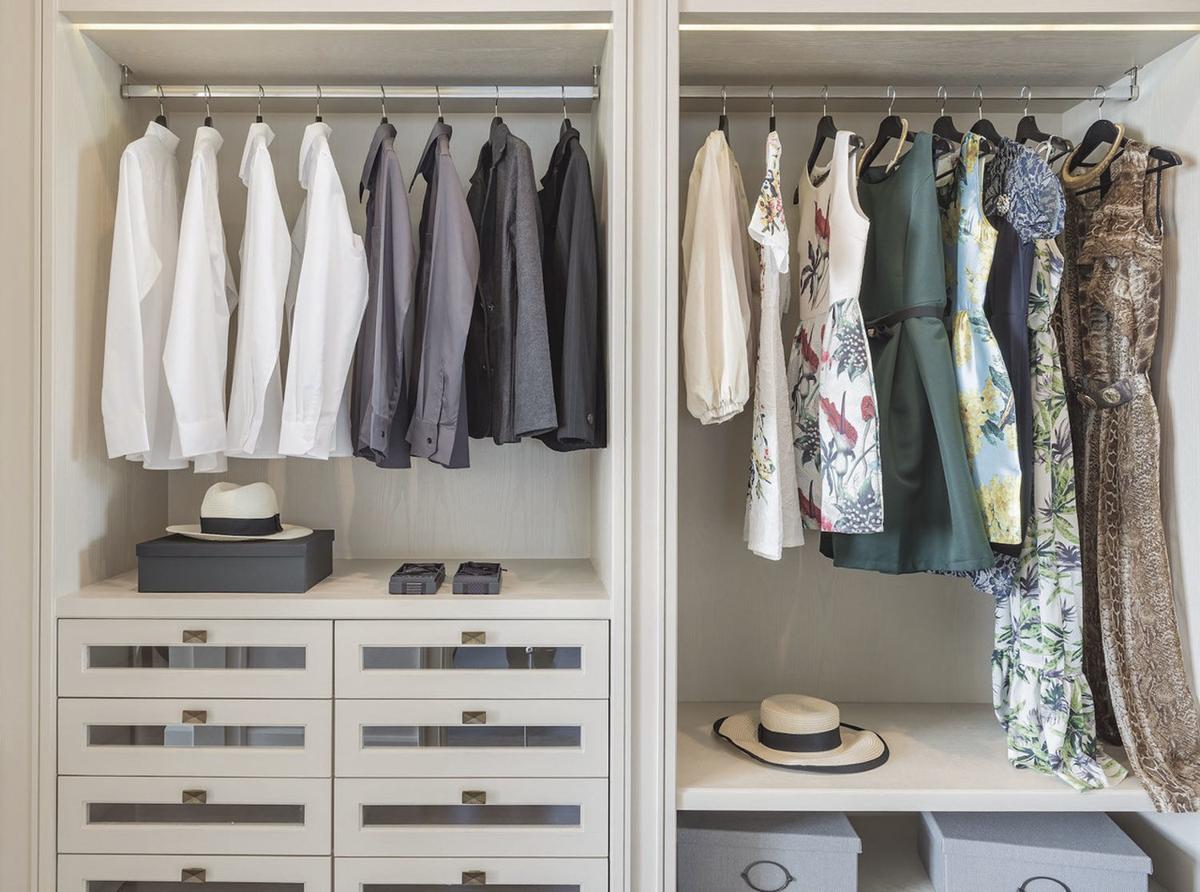 Sacred Space Organizing, a Des Peres-based professional organizing company, not only wants to help people live lighter and better, but also wants to bless others along the way.
"We are thrilled to introduce the Blessing Our Neighbors project, a new initiative that embraces opportunity, prosperity and purpose," says Charlotte Slankard, a professional organizer and co-owner of the company. "Everything our clients discard during our session together goes directly to those in need in our communities."
Sacred Space Organizing has partnered with three nonprofits specifically for its new initiative: Connections to Success/Dress for Success Midwest, Society of St. Vincent de Paul of St. Louis and Catholic Charities of St. Louis.
"By partnering with the three powerhouse nonprofit organizations, we are able to share discarded items with people who need and appreciate them," Slankard says. "So, for example, Connections to Success inspires people to achieve economic independence by providing hope, resources and a plan. They work with clients living in poverty and often need education and training opportunities to obtain a job with a living wage. Thanks to Connections to Success, their participants will receive a professional suiting experience, complete with clothing, shoes and accessories to boost their confidence and land that job. If we're helping a client declutter professional clothing, we would most likely look to them. Our clients can feel good knowing that their donated items will find a happy home."
Sacred Space Organizing hopes this initiative will also spark inspiration within the community.
"There is nothing more heartwarming than knowing you have actually helped change someone's life," Slankard says. "To me, the two go hand-in-hand because the actual work we are doing in a client's home is transforming their life, but we can also take that same message and benefit someone else's life in the community. And I truly believe the initiative is going to lead to so many other possibilities. I think it will be unlimited."
Sacred Space Organizing was founded in 2014 by Erin Neumann – a graduate of the U.S. Military Academy at West Point who studied organizational behavior while pursuing a master's in business administration – and offers home and office organization, moving and downsizing services, financial and virtual organization.
"'Live Lighter, Live Better' is our process," Slankard says. "And just those words give us a mindset because it is a mindset. We need to gather our thoughts and focus on what's important to us. Possessions and clutter are not going to make us feel good about ourselves, so our technique is 'Let's evaluate this mindset and how we can free up spaces and organize our possessions so everything has its place, [and] everything has a home.' And we work with other family members to really share how we can keep things from cluttering up our countertops, our room and our life.
"We know that through this business, we are changing lives in peoples' homes. We can also change lives for people who are experiencing poverty. It's a win-win-win situation. Everybody benefits from it." 
Sacred Space Organizing, 314-266-4820, sacredspaceorganizing.com
Be the first to know
Get local news delivered to your inbox!