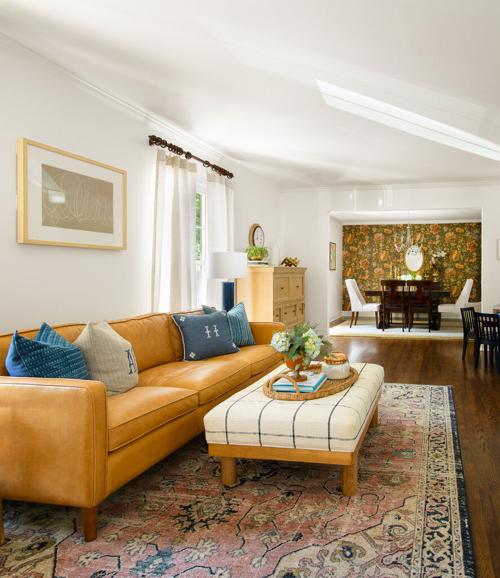 Something beautiful is blooming in Brentwood – Megan Temple Design's first studio, delightfully dubbed The Dollhouse.
"The building is owned by a dear friend of mine, and the previous owner used to sell and restore antique dollhouses, so we have always referred to the building as The Dollhouse," says Megan Temple, the design firm's namesake. "We started talking about this concept about a year ago, of me potentially moving into that space, and when it was time to name it and have the concept, I just couldn't move away from The Dollhouse. It seemed like the perfect fit of something that was kind of fun and funky, but still reflected interior design work and home interiors."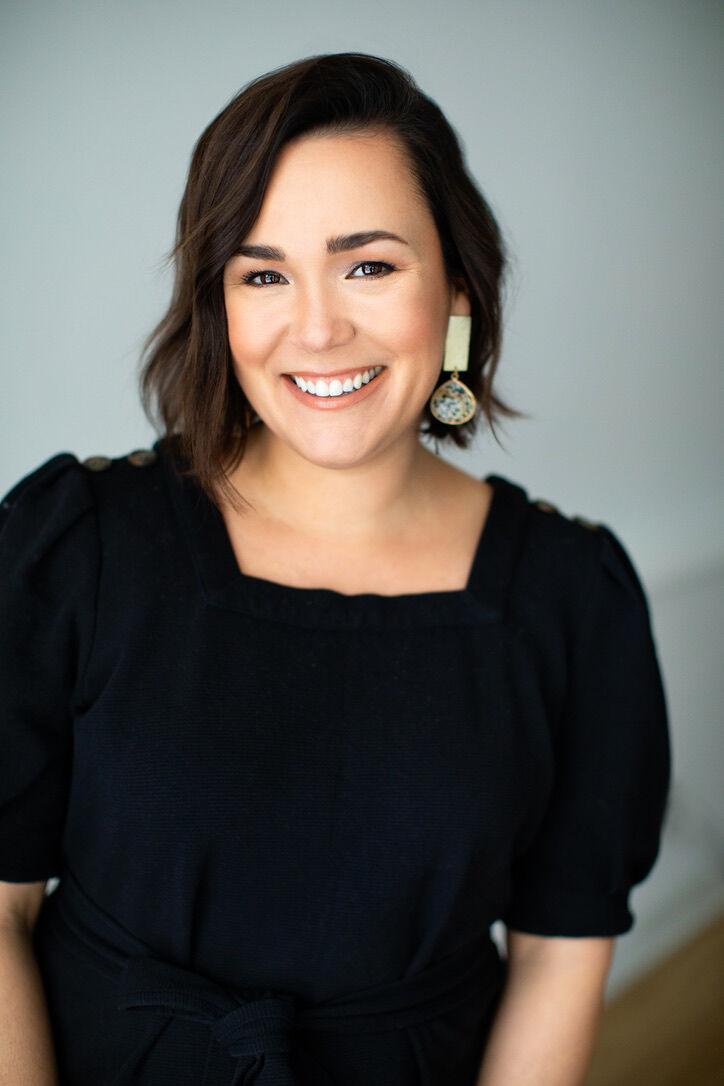 The Temple team plans to open in midsummer in The Dollhouse, located at 8835 Manchester Road, after moving into it during the first week of May.
"We are renovating the whole space, so that has been a really great opportunity for me to pick out the flooring and fixtures and the lighting," Temple says. "It has a footprint of a house, so we will have a kitchen and a bathroom, and it'll have a big workroom in the back. I have some wallpaper coming in from Morris & Co. that I saw two years ago, and in my mind I was like, 'If I ever have a space, this wallpaper is going in there.' Fast-forward two years, and it's going in there. It's just going to be fun and funky."
The studio, which will be open only by appointment or by private or pop-up events, will be a place for Temple and her team not only to work but also to help with styling services.
"It'll allow me to double-down on inventory for my styling servings and for styling clients' homes," Temple says. "I do a ton of styling work, so the studio will eliminate all the hours that I have to shop retail by me being able to hold a substantial amount of inventory that I can use in my clients' homes."
According to Temple, inventory will include "a little bit of everything" from her favorite vendors, such as CR Laine, Rowe Furniture and Vanguard Furniture.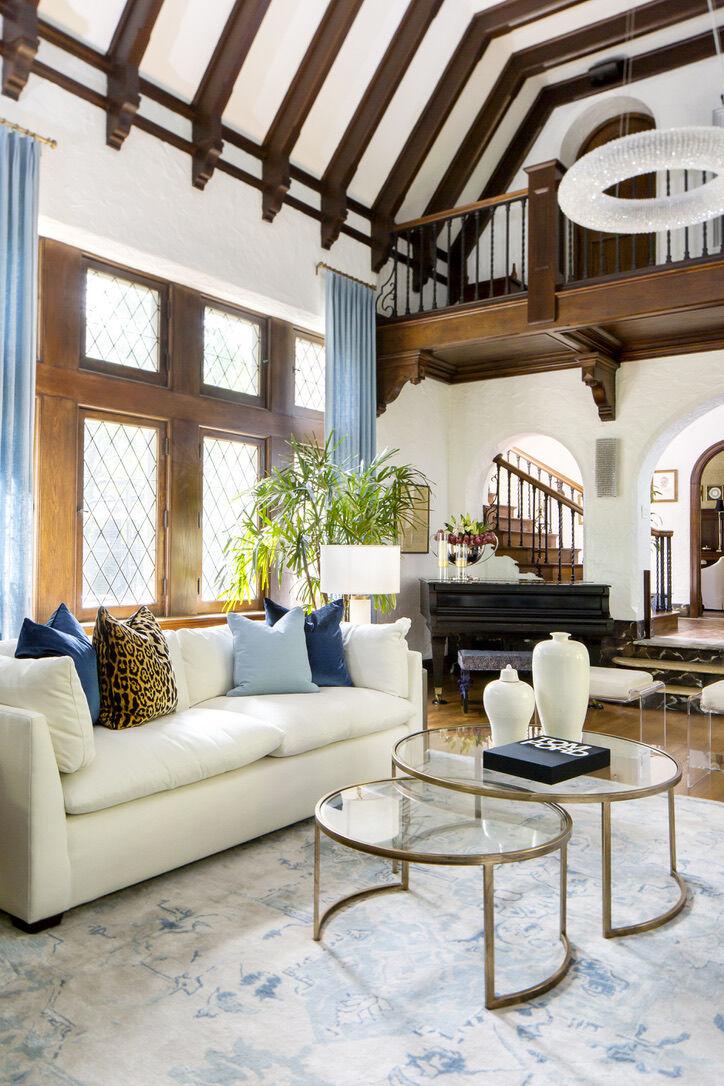 "Candlesticks, vases, kitchen accessories and rugs," Temple mentions as examples of the wares she'll feature. "We have a lot of Turkish rugs that I picked up from Dallas Market [Center] back in January. I shop markets several times a year, so it'll kind of be a rotation of what we are using a lot of. We are even planning on having some custom pillows that we make with fabrics that we love – kind of a variety of what we are feeling."
And of course, Temple is hoping the space will similarly showcase her design style.
"I really want people to be able to see what my style is," Temple says. "I have done a ton of projects that really reflect my clients' style, which is great because I just love the process, but I do want a spot where people can come to [that showcases] when I'm in my element, this is what it looks like."
Although The Dollhouse is still a work in progress, Temple is thrilled with its potential.
"I still have to pinch myself that it's happening," Temple says. "I feel very lucky to have had the opportunities that I've had. I have supportive friends that are making it possible for us to move into this space and pick out the finishes, and just the support from clients and the word of mouth. I'm kind of just still floored that this is all even happening and that it's all happening this fast. I'm excited."
Megan Temple Design, 214-718-4265, megantempledesign.com