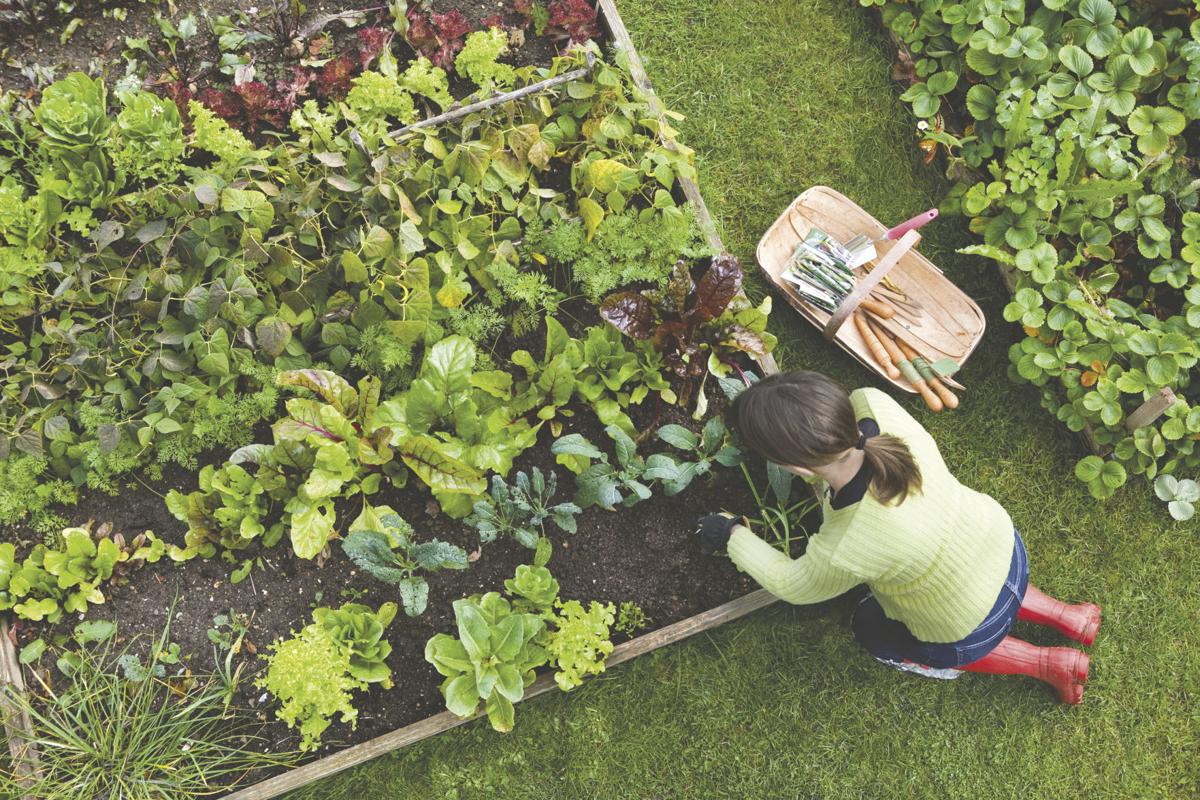 It's no surprise that the COVID-19 pandemic – which has led to bare shelves, limited supplies or both – has ignited an interest in gardening. However, starting a vegetable garden can be an intimidating endeavor. Thankfully, local experts are eager to share expert advice to ensure you have a successful gardening season.
"A little seed, a little sun, a little rain and you are done," jokes Kathie Hoyer, sales associate at Bowood Farms in St. Louis' Central West End neighborhood. "No, seriously – plan well and start small."
Hoyer suggests plotting the place for your garden first – preferably in full sun.
"If you have a sunny, open place, that's prime," Hoyer says. "If you don't have a place that gets six hours' total sun – doesn't have to be consecutive – then you have to be creative. There might be some places in your yard where you can put smaller beds – you can grow a lot in just a 4 foot-by-4 foot bed."
Hoyer also suggests not discounting your front yard.
"If it is sunnier there, vegetables and fruiting plants can be quite decorative," she says. "Or containers on sunny decks and patios if your yard is shady. Even the driveway works for large pots of vegetables."
Once a place to plant is picked, David Sherwood, owner of Sherwood's Forest Nursery & Garden Center in Ballwin, suggests starting with the soil.
"The key to it is starting with a good soil mix," Sherwood says. "A lot of people do elevated gardens, which are really the best in our area – raised or containers."
Sherwood recommends using a raised garden and bed mix from Valley Park's St. Louis Composting.
"The raised bed mix is basically a mixture of compost and soil and some other ingredients that allow it to drain well," Sherwood says. "If you just go out in your backyard and dig a hole in our West County clay soil, you aren't going to have a lot of luck. It's difficult to get things to grow, so the key to it is just getting a well-drained planting area, and in some cases, it's easier to build a bed up a little bit."
Once the location and soil are set, it's time to plant! Hoyer suggests beginning with the two or three vegetables that you'll enjoy most.
"It's very easy to get overwhelmed if you start out too big," Hoyer says. "Maybe just make one small bed and plan to add another one next year. It's not just preparing and building the beds, it's also maintenance and harvesting."
Sherwood agrees that starting small and simple is key.
"Get a nice Roma tomato plant that's not going to get too big," says Sherwood, suggesting an approximate 24-inch spacing between plants. "Cherry tomatoes are also very easy to grow. You can also grow those in a pot if you don't have a lot of space. Peppers are always very easy to grow, too – green peppers, jalapeños and all the different types of banana peppers."
If there's potential for pets or nuisances like squirrels and deer, Sherwood suggests protecting plants with cages or netting or even other plants.
"A few flowers around the perimeter – various things including marigolds and mints and things – will theoretically keep deer away, too," Sherwood says.
In terms of care, Sherwood encourages watering the base of a plant rather than its foliage.
"If you water the leaves of tomato plants you'll cause tomato viruses and things," he says. "You want to water them in the morning and not in the heat of the day. Water will actually steam and cook the plants. The best time to water them is in the morning."
In addition to watering and weeding, Hoyer suggests regular harvesting.
"Keep up with the harvesting – picking and snipping makes vegetables produce a bigger harvest over time," she says. "Spend a little time in your garden each day. It's not how much you do each time, it's how often you are out there observing your plants, giving them what they need – weeding, trellising, harvesting or just admiring."
Bowood Farms, 4605 Olive St., St. Louis, 314-454-6868, bowoodfarms.com
Sherwood's Forest Nursery & Garden Center, 2651 Barrett Station Road, Ballwin, 314-966-0028, sherwoods-forest.com
Be the first to know
Get local news delivered to your inbox!