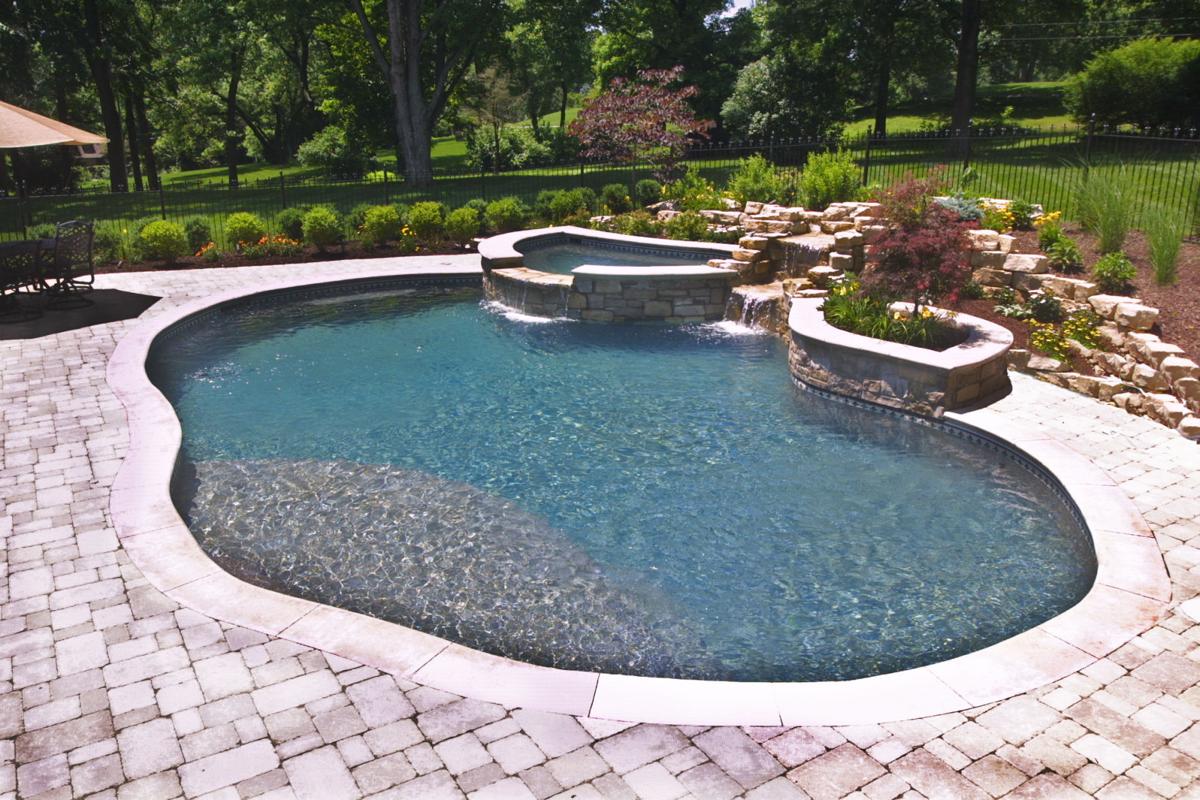 Today's swimming pool owners can go green to make their backyard jewels shimmer blue, local experts say.
In recent times, the pool industry has been diving into environmentally friendly maintenance strategies.
Among local companies, Liquid Assets Pools is making an innovative splash, offering green solutions for increasing the efficiency and lowering the cost of keeping your home's gem glistening – and president John Jacobsen hopes these new water features will soon become mainstream.
"Preventing your pool from going green, in the literal sense, might involve a number of potentially hazardous chemicals," Jacobsen says. "Keeping it maintained also can be energy-intensive."
Jacobsen suggests these eco-friendly, cost-effective tips for keeping your pool sparkling clean for less green – all without making waves in the surrounding environment:
Chlorine-Free Cleaning: Reduction and elimination of chlorine use is the key to environmentally friendly pool cleaning. A saltwater system is milder than chlorinated water, while ozonation and ionization systems, added to the standard filter pipes, allow your pool to run completely chlorine-free – just add a chlorine-free algaecide to effectively fight algae.
Green Heat: A solar water heating system placed on a home's roof is both eco-friendly and cost-effective – often even needing to be turned off periodically to prevent the pool from becoming too hot. Another green heating option is geothermal, which uses heat from the ground to warm the pool, offering 20 percent more savings than a natural gas system over the lifetime of the pool.
Energy Efficiency: Replacing a standard single-speed pool pump with a variable-speed pump that can be adjusted to provide optimum water flow for your pool can yield up to 90 percent in energy savings.
Water Conservation: Rather than filling or topping off your pool from water mains, use an easy-to-install rainwater tank to collect and store storm runoff.
Pool Preservation: Using an automatically closing pool cover when the pool is not in use will help keep it in pristine condition by preventing debris, which can lower the pool's chemical consumption by roughly 50 percent, as well as minimize water evaporation and heat loss, all for up to 70 percent in energy savings. 
Liquid Assets Pools, 221 Way Ave., St. Louis, 314-822-7946, liquidassetspools.com
Be the first to know
Get local news delivered to your inbox!