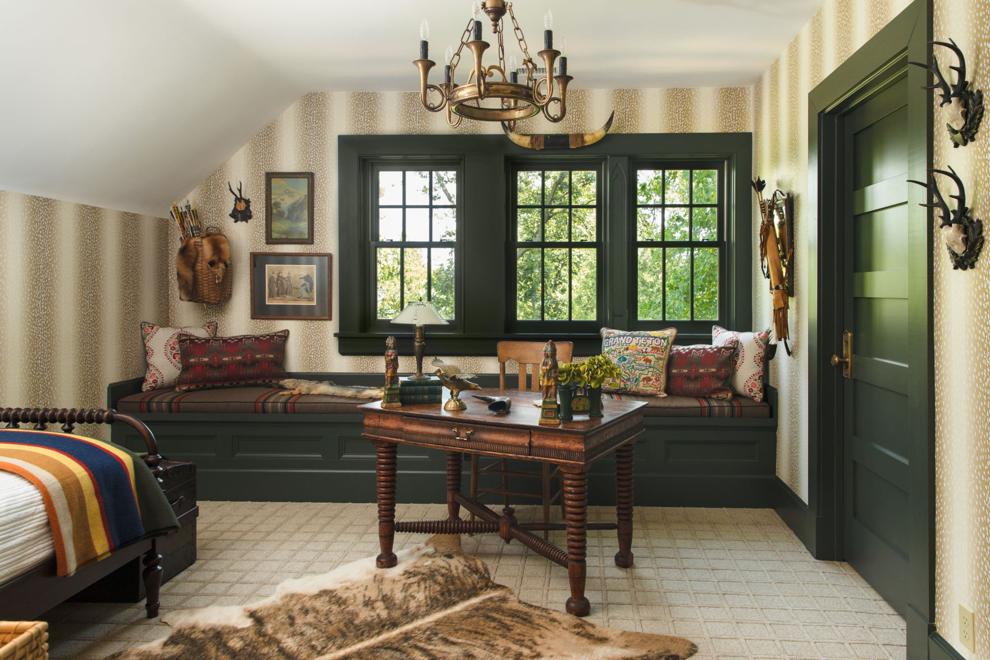 When Karr Bick Kitchen + Bath owner Jenny Rausch set out to design this Yellowstone-inspired space, she says she channeled her inner Beth Dutton.
"I think it's safe to say that the popularity with the [Paramount Network] show 'Yellowstone' has made this style of the American West much more popular," Rausch says. "But my first apartment in college was decorated quite the same way."
Rausch's aesthetic for this space turned out to be unintentionally nostalgic.
"Without realizing it or intending to, I used lots of aesthetics that remind me of my childhood," Rausch says. "I have a bed that is reminiscent of the Jenny Lynd brand of the '70s, which was actually the style of my highchair as a baby. I have a collection of Eskimo and Native American dolls that I remember my grandmother having as a child. There is a toy shotgun over the door because I loved 'Little House on the Prairie,' and I feel like there was always a shotgun hanging up high."
Rausch also pulled in pillows and artifacts carefully collected from travels to Yellowstone National Park, Wyoming, Montana and South Dakota.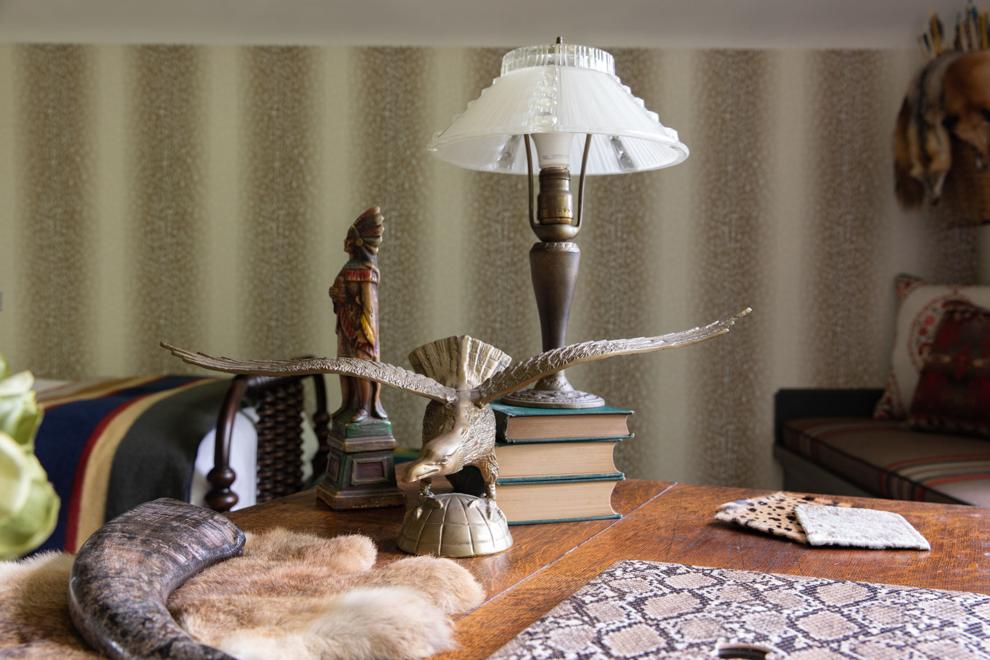 "It is a storytelling space," Rauch describes. "It evokes emotion. Everywhere you look, there is an object waiting to tell a story."
That approach is also one she advises her clients to consider.
"Put things in your home that make you feel something, that mean something to you," Rausch says. "Your home should make you feel good; it doesn't need to be about the current trend. Use old stuff mixed in with the new. It adds a balance and huge element of comfort." 
Karr Bick Kitchen + Bath, 2715 Mercantile Drive, Brentwood, 314-645-6545, karrbick.com