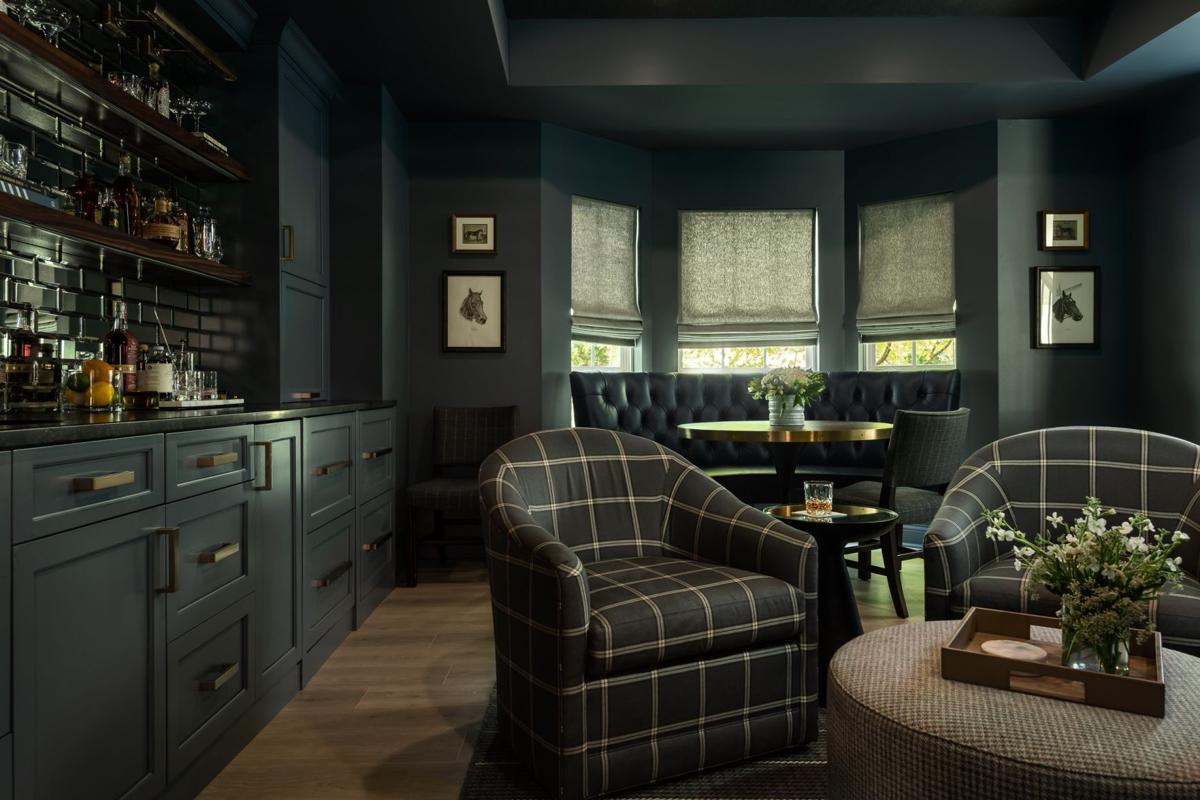 When tasked with creating an elevated space for entertaining, Karen Korn of Karen Korn Interiors crafted this moody escape.
"The client loves the menswear aesthetic and wanted the space to feel like an escape from the rest of the house," Korn explains. "The couple [also] has grown children and wanted to encourage them to come home with a space that feels exciting with all of the things they would enjoy. There is a TV to watch movies and sports, a table to play games and a fully stocked bar."
So stocked, in fact, that Korn says one of the challenges of the design was accommodating the many appliances.
"The client wanted to store about 600 bottles of wine in wine refrigerators on one of the walls," Korn says. "So a lot of the usable space was taken up with the appliances."
However, Korn managed to disguise the appliances with sophistication.
"The bar area houses a sink, dishwasher, two refrigerators and an ice-maker," Korn says. "All of these appliances are hidden behind panels, so you do not realize so much is packed into this space. We maximized every inch of the space."
The result was rewarding for both Korn and the family involved.
"I feel so good that we were able to fit in everything that the client desired," Korn says. "The family tells me regularly that they use the room every day, and it is their favorite room in the house."