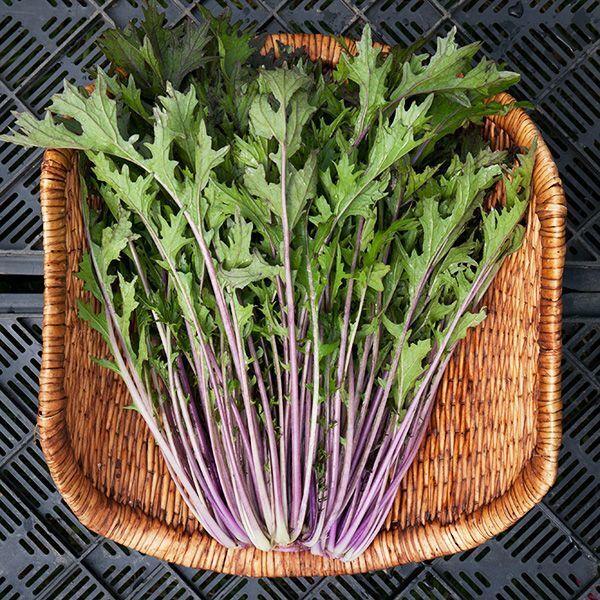 With spring just around the corner, I'm determined to enjoy to the greatest degree possible my garden, which has helped me maintain my sanity during the long nightmare of the COVID-19 pandemic.
Gardening has been shown to benefit us in many ways, whether by simply enjoying immersion in the natural world or practicing intensive square-foot gardening. The visual reward of a perfect rosebud or visiting bluebirds helps boost our spirits. Actively gardening also helps us strengthen muscles, improve balance and provide aerobic exercise. A garden's produce likewise helps us lose weight, reduce blood pressure and scale back diabetes.
In that light, start those early-spring crops, particularly the nutritious suite of leafy greens, now. Fresh greens abound with beneficial nutrients and contribute greatly to a healthy diet. A well-planned garden includes some varieties from each of the following groups:
Perpetual spinach, my all-time favorite cooked green from the garden, isn't actually true spinach; rather, it's a tender, mild selection of Swiss chard. Sweet enough for fresh salad, it truly shines as a quick sauté or gratin. It's performed well for me in the ground or containers. Traditional spinach, kale, beet and turnip greens, pea shoots and rainbow chard can be used the same way.
Bitter greens include dandelions, chicories, endive, radicchio and arugula. They have a special value for metro area gardeners: Deer don't like most of them. After our dogs both died early last year, deer occupied my terrace beds and ate every squash plant, cucumber vine and carrot. Because I had no seeds or plants to replace them, I let volunteer arugula seedlings take over, and as a result of the herd's aversion, we had an abundance of greens from them for almost 10 weeks.
Oriental greens, raw or stir-fried, add variety to the plate, with dozens of selections of bok choy/pak choy, Japanese mustard and mizuna available. They also extend the season with summer-suitable selections.
Salad greens require the most protection from marauding deer and rabbits. Lettuces come in a huge variety of forms and colors, but I've had better luck with loose-leaf types than heading types. Red lettuces carry an extra gift of high levels of the compound anthocyanin, which increases their antioxidant value.
Sour greens include my treasured French sorrel (another deer-resistant plant) and sourgrass oxalis, both packed with vitamin C. Because they're central to cream of sorrel soup and sauce for salmon, I plant enough of these easy-to-grow perennials to share with friends.
Herbal greens should serve as more than just garnishes. Parsley makes an excellent salad, especially when paired with lemon juice and grain, as in the Middle Eastern salad tabbouleh. My avocado salad recipe uses an entire bunch of each parsley and cilantro. Replant biennial parsley every year. For success with cilantro, meanwhile, use only slow-bolt seed, and make several small sowings a few weeks apart. I put fresh oregano, basil, chervil, chives, dill, lovage, Mexican mint marigold or Vietnamese coriander on or in many dishes, to add flavor, interest and great nutrient content.