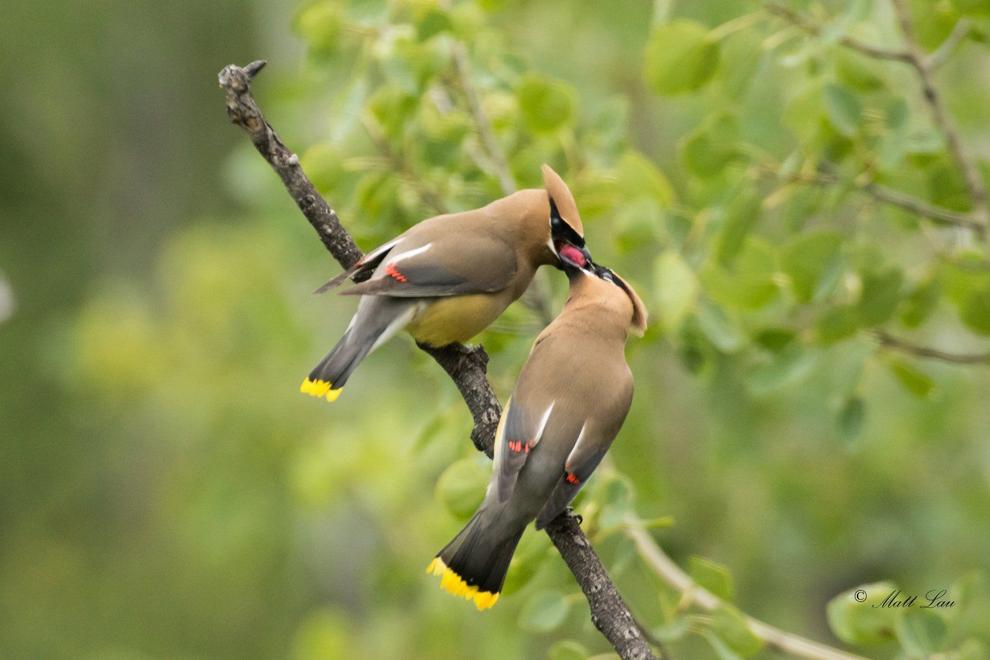 As we move through the holiday season, be sure to put Mother Nature on your gift-giving list this year and do your part for the environment.
Possibly the most impactful action you can make is to "re-wild" part of your lawn. Decreasing the amount of mown grass gives more habitat back to nature, thereby supporting birds, bees and butterflies. It also reduces the use of petroleum products used in a lawn mower and helps return rainwater to the aquafer by reducing runoff and soil erosion downstream.
Our global ecosystem has been damaged by human activity – mining, agriculture, suburban sprawl, etc. – and nature is ready for some major assistance to prevent further devastation. By converting a third or more of your current lawn area back to unmown management, you can do a lot to help reverse this loss.
Make a real commitment to the future by analyzing the impacts of your gardening style, and commit to more than just a small pollinator garden. I will confess that this message comes from a person who already has no grass at all, but in all honesty, my hillside simply isn't suited to it. I've used a mix of native and horticultural plants and treated the whole place like a giant rock garden. It suits my space – find what suits yours that isn't lawn.
Think of this as a new planting opportunity. Make your plans now, and outline and edge your selected place. Decide how you want to repurpose the space, and begin the preparation. First, kill the grass. For the chemically averse, either solarization or barrier placement will work. If that's done in late winter or early spring, the area will be ready for late spring planting.
You might choose a prairie look that's heavy on native grasses, like prairie dropseed and little bluestem, and that's punctuated with herbaceous annuals and perennials for color through four seasons. Or go with a mass of native shrubs and trees. Lean into the ones with fruit for the birds, nectar for bees or foliage for butterfly caterpillars. I'm fond of serviceberry, nannyberry and beautyberry. All are appreciated by wildlife.
The Shaw Nature Reserve spring plant sale makes the perfect shopping opportunity. The Grow Native! Resource Guide, updated annually, is a great way to get ideas and to locate native plant materials. And for other gardener gifts, consider tracking down a copy of the 2011 book The Conscientious Gardener: Cultivating a Garden Ethic. Written by the late Sarah Reichard, inspired by Aldo Leopold (of A Sand County Almanac fame) and based on current science, this text can give you many ideas on how to make your gardening practices more Earth-friendly.