Fall has arrived in all its colorful and chilly glory, which, for many folks, means it's time for a home refresh. Still seeking autumnal inspiration? LN sought advice from local design queens to give you the scoop on ways to transform your home for the season.
Karr Bick Kitchen & Bath prides itself on creating spaces that are "nothing ordinary," and for owner and designer Jenny Rausch, this is the best time of year to embrace one's spooky side.
"I love decorating for Halloween because you can be so creative and do things that are totally unexpected … Create whatever it is that interests you," she says in a YouTube video, inviting viewers on a virtual tour of her Halloween-inspired home.
Rausch drew inspiration for her décor from haunted houses, setting the dining room table for two skeletons she's dubbed "Mr. and Mrs. Skeleton" and encouraging her daughters to decorate the fireplace with cobwebs and a pile of bones.
"I love Practical Magic and Hocus Pocus … The theater in the rooms, with all of the bottles and eyes of newt and pinch of bat or spider or whatever," Rausch describes. "I think it's magical and whimsical. I always create [a] kind of witch's apothecary. I like to have cake plates for risers. I use these to create height."
For those desiring a more subtle nod to the season, one that blends effortlessly with their current home design, Cure Design Group's senior designer Melanie Christoff offers this advice:
"The trick to decorating your home for the holidays – any holiday – is to not veer too far outside of your design concept," she recommends. "Whatever the style of your home is, make sure your holiday décor stays in line."
Sara Luigs, owner and design director of Cure Design Group, agrees. "Typically, Halloween [home accents] tend to look juvenile, which is great if you want to go for themed décor," she says. "We love to add in natural, seasonal elements, layered with your existing décor that easily transitions into any holiday season."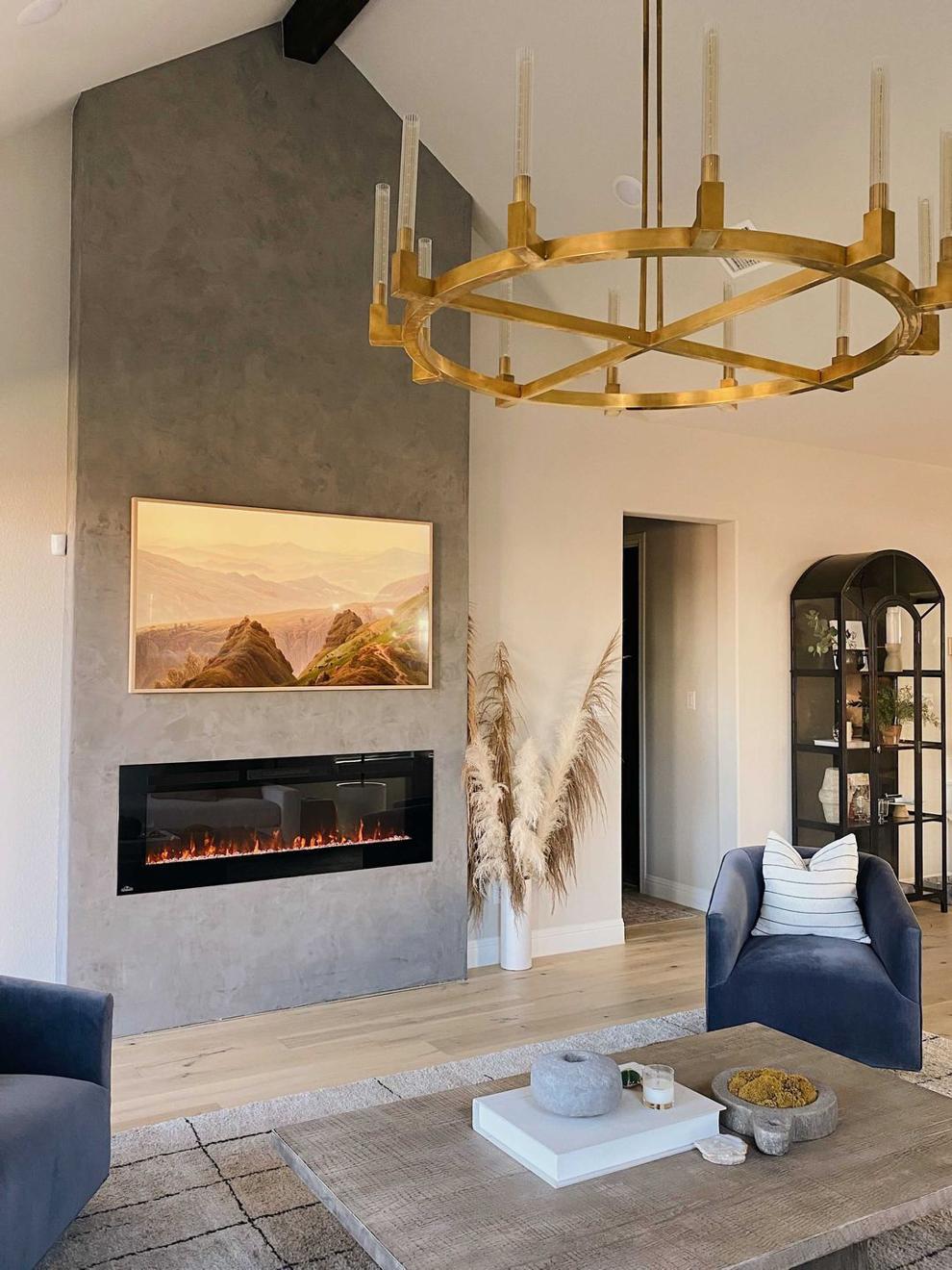 The easiest way to do this, Luigs notes, is by keeping to neutral colors (think blacks, whites and metallic shades), then adding in a seasonal color.
"Black and white is our jam," she says. "It is timeless and versatile. [Add] a punch of orange with pumpkins for Halloween."
Senior designer Cori Dyer favors a black and white home entry with layers of gourds, pumpkins, wheat stalks and corn: "Typically, I have flowers in my entry, but when I begin decorating for the holidays, I switch it up for wheat stalks or sunflowers for the fall."
Christoff suggests incorporating pumpkins in the firebox, paired with cobwebs and spiders, plus black candlesticks. "We also love dimensional bats on the wall or ceiling, [made] to look as if they're organically flying through the room," she describes. "A DIY gallery wall, with printer-friendly messages and dimensional objects, is a fun swap at the entry."
"As in everyday decorating," Christoff adds, "layers of textures, balance of shapes and sizes, and collecting items to make good focal points in each space or room will keep the holiday décor organized, visible and attractive."