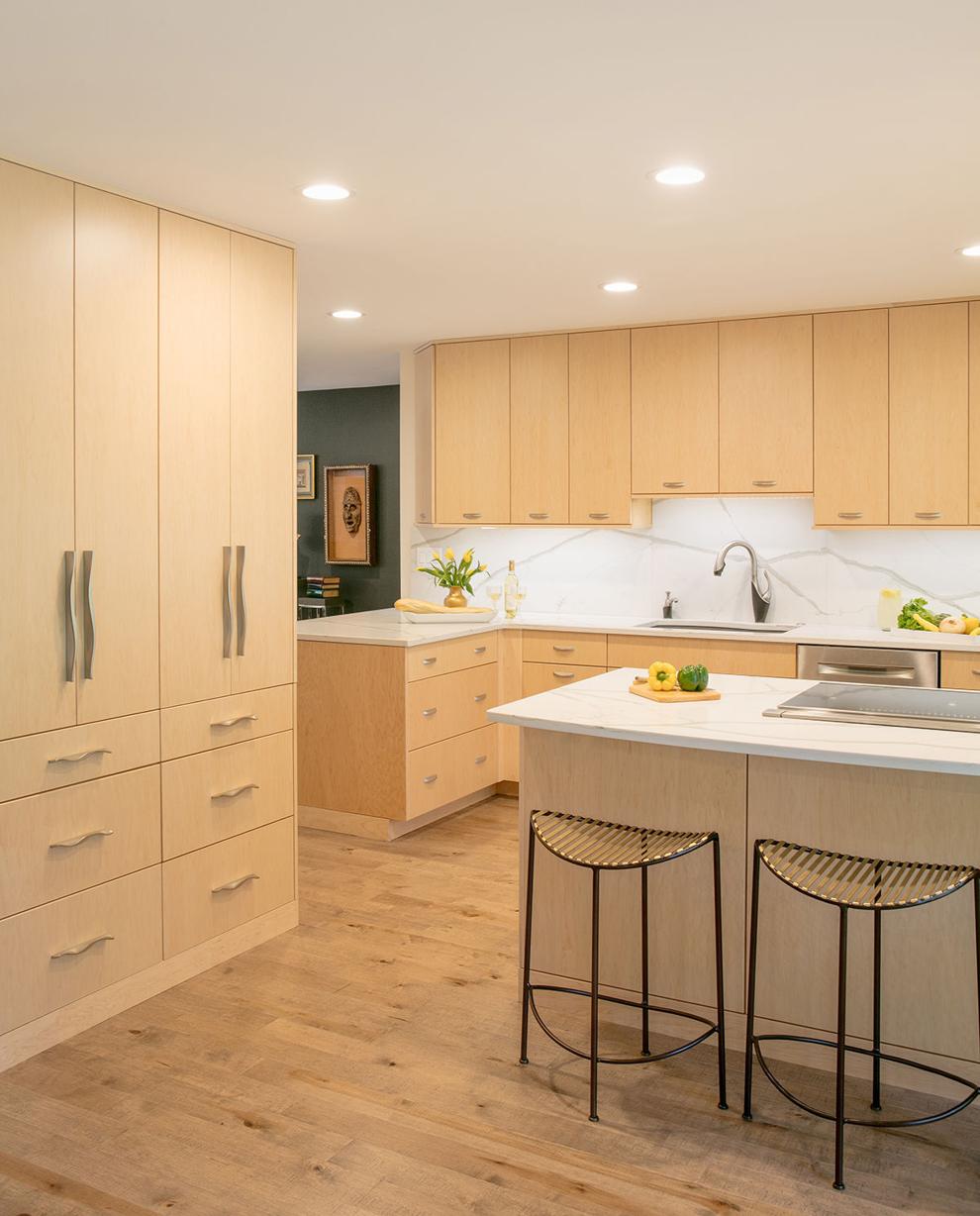 When it came time to redo the kitchen of their midcentury home on Manchester Road, Marcia Moore's clients turned to her for help. As art enthusiasts, the clients had an array of artwork throughout their home, so in order not to draw attention away from the art in other rooms, Moore worked with her clients to create a minimalist kitchen.
"We redid all the flooring in the living section of the house," Moore says. "We used engineered hardwood, which was one of our first purchases [of this project]."
Because the kitchen is open to the dining room on one side and the living room on the other, Moore says everything had to coordinate. The backsplash and countertop are the same material, creating a flow to the space. She and her team took out a brick wall and the drop ceiling, which had fluorescent panels in it.
"We got rid of those in order to have taller upper cabinets," Moore says. "It was a tight space, so we had to make sure everything fit perfectly."
Marcia Moore Design, 11622 Page Service Dr., Suite 103, St. Louis, 314-560-0830, marciamooredesign.com