My grandmother from Florida had a beautiful garden with delightful citrus trees. When I was 10, she and my father conspired to take me to a tropical nursery to let me pick out my very own orange tree – a calamondin, a miniature orange with round, sour fruit used like a lime. Well-suited to pot culture, the decorative calamondin was the perfect starter tree for a lifelong obsession.
Citrus trees have been adored for centuries. The French built elegant orangeries to protect potted trees that would die if left out in the cold. Locally, Henry Shaw built the Missouri Botanical Garden's Linnean House to overwinter his prized collection of citrus trees. Well-adapted for migratory indoor-outdoor movable pots, citrus trees will thrive in Missouri with just a good south-facing window for the winter.
I myself am addicted to citrus. The fragrance of orange blossoms and the anticipated tang of fresh lime juice cause me to salivate immediately.
Similar in size to my girlhood calamondin, but with sweeter fruit, is the handsome, oval 'Nagami' kumquat. With mild, olive-shaped fruits, it's the most common variety in the U.S. Many lemon varieties also are recommended as houseplants, including the sweet Meyer and variegated pink Eureka. Kara mandarin and Oroblanco grapefruit grafted on dwarf stock also work well.
Lime varieties for pots include our common grocery store Bearss seedless (Persian) and the miniature Mexican (Key) lime. Kaffir is a Thai lime with aromatic leaves essential for a great tom yum soup. A chef's favorite is the Australian finger lime with long, skinny, juicy fruits used as a culinary garnish. Palestine and Mexican sweet limes are low-acid fruits that are wonderful for juicing.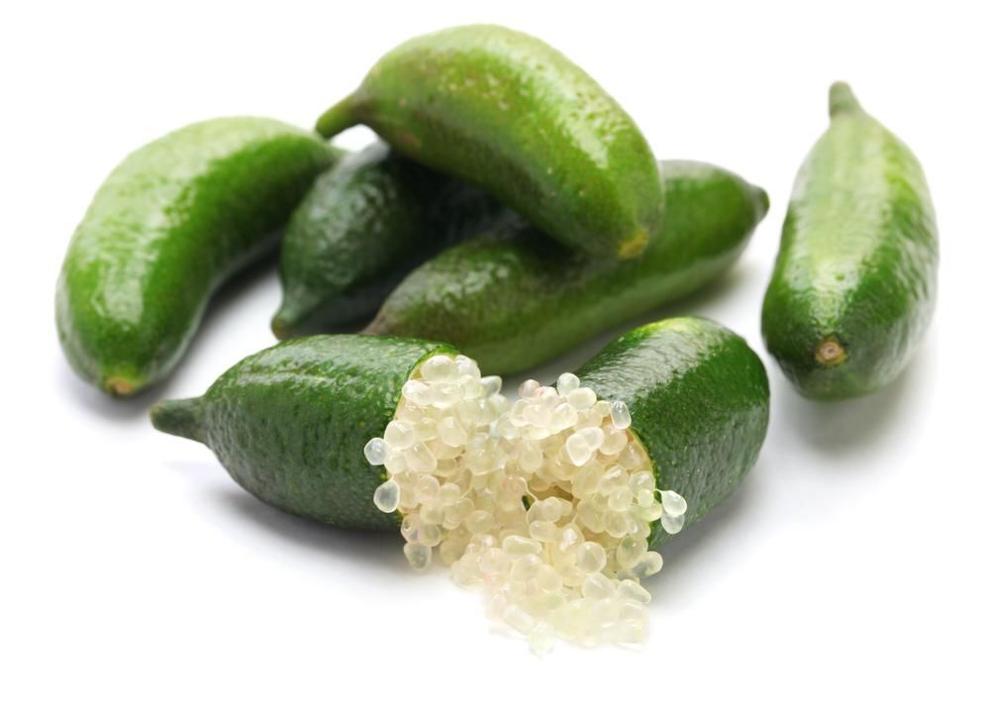 Rangpur lime isn't actually a true lime but rather is a hybrid between a mandarin and a citron. It's highly sought after as a cocktail flavoring agent. Standard citrons, meanwhile, are unusual fruits that have special status in many parts of the world; Etrogs and Assads are prized Middle Eastern fruits used in Jewish traditions, and Buddha's hand is a treasured gift in Asia – lacking any juicy interior, it consists only of a thick peel that's candied in sugar syrup before eating. Finally, yuzu, a Japanese citron relative, is celebrated in the kitchen for its aromatic fruits.
To grow happy citrus trees indoors, choose a very bright window or add a plant light for up to 8 hours a day. They hate wet roots, so soil that drains well, but that never dries out completely. A deep treatment with tepid water every week or so is beneficial, and high humidity is appreciated. Best choices for pots are small-maturing, grafted dwarf or semidwarf selections that are self-fertile.
When grown indoors, winter-flowering citrus need your help. First, play honeybee and increase fruit set by using a paintbrush to transfer pollen from one flower to the next. Also, use a high nitrogen-soluble fertilizer to keep plants vigorous. Finally, a simple solution of one part rubbing alcohol, five parts warm water and a squirt of dish soap will effectively control spider mites or other pests; neem oil may also be used safely.
Last but certainly not least, be absolutely certain that all chance of frost has passed before commencing the annual spring migration from the sunroom back to the front terrace or back patio.