The founder of a new St. Charles storefront, Fig & Sparrow, thinks the heart of the home is more than just a place to prepare meals – it's a place to make memories.
"Most of our time is spent in the kitchen," says Fig & Sparrow owner Courtney Cottrell. "Either we're cooking or cleaning up, or we're doing homework – I mean anything and everything … that's where a lot of us congregate."
Cottrell says the inspiration for the concept of her shop was the memories of the time she spent in her grandmother's kitchen.
"My favorite memories growing up were listening to her stories of what things she did growing up," Cottrell says. "It was just sitting at her table in the middle of our kitchen … and that ended up inspiring Fig & Sparrow and where we are right now."
Fig & Sparrow, located on St. Charles' historic Main Street, officially opened on Sept. 9 and specializes in kitchen home goods.
"So [think anything centered on] traditional baking and cooking, but also outdoor cooking, barware, entertaining and even gardening," Cottrell says. "A little bit of home fragrance and home décor [are also] sprinkled in there, but it's not our main focus."
Cottrell says Fig & Sparrow carries Nordic Ware brand bakeware, Lodge Cast Iron outdoor cookware, Spiceology rubs and seasonings and Barfly barware, to name a few, and plans on offering seasonal items, as well as staples.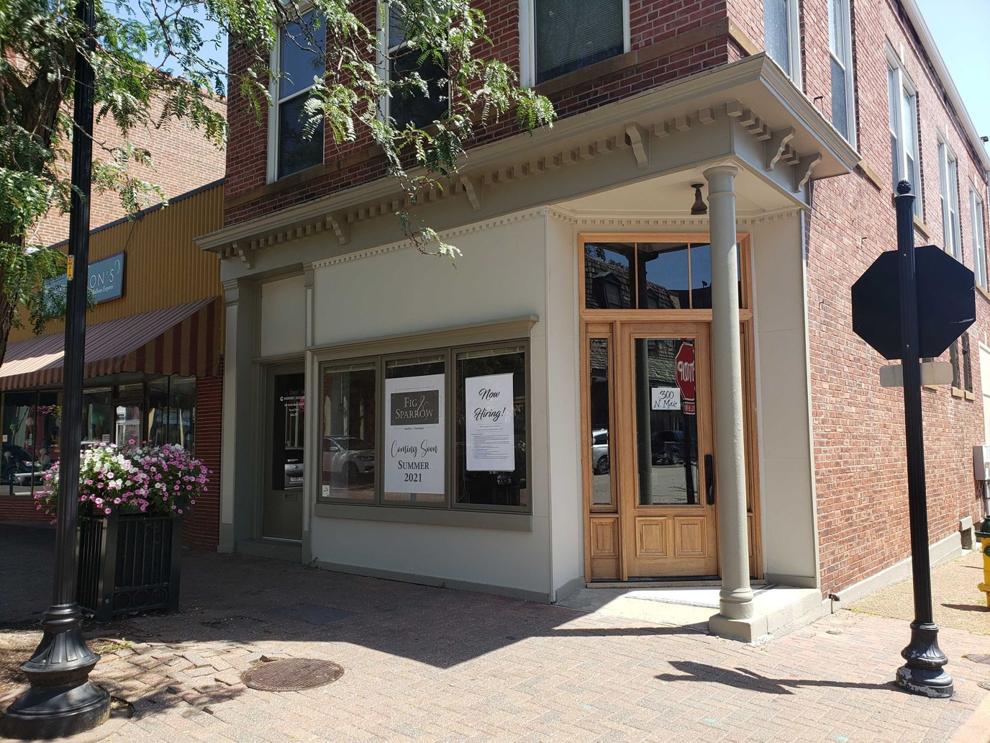 "We are a very, very new store, so we're trying to dabble and see what products sell, what doesn't, what products are a great idea, but maybe we should try different brands," Cottrell explains. "So we're constantly looking for feedback from our customers, and it's definitely going to be a group effort to make sure we get the right products and keep the right products and introduce good products, as well."
Cottrell is hoping these products ultimately promote camaraderie in the kitchen.
"What I love is this sense of creativity and doing things together," Cottrell says. "We have a 3-year-old son and a 5-year-old son, and we make pizza together on pizza nights. We don't just go buy pizza; we actually get all the ingredients, and we do it together as a family. It gets messy … but it promotes laughter and joy, and you're creating memories."
Cottrell hopes to create these special moments for her customers, as well.
"My hope and my goal is that you might be starting from scratch, or this might be a wedding gift to somebody, but ideally, they get to use it over and over and over again, and it gets more memories and more stories correlated to it," Cottrell says. "You use it in the kitchen for whatever reason – it might be for Christmas or a birthday or just because – and the stories and memories get passed down along with it."