If there's one thing we've all learned over the past few months, it's that sometimes life forces you to slow down. Molly Svoboda, owner of Boda Clay and maker of its handmade ceramic home goods, learned this lesson herself a few years ago, when the then-19-year-old decided to turn her love of ceramics into an official business in August 2018.
For the past few years prior, she was always go, go, go – dual enrolling in art classes at St. Louis Community College, babysitting, working other part-time jobs, finishing school and so forth – but she found herself spending up to 12 hours a day in the pottery studio.
"Ceramics requires you to spend a lot of time with the work," Svoboda says. "It totally slows you down, and the work turns out so much better when you have time to do so. There are ways to manipulate ceramics to speed up the process, but it always turns out better if you're working with it on its own terms."
Boda Clay's breadth of handmade clay products embodies "handmade objects for intentional living." Meant to bring emphasis and joy to the small moments of everyday life, the pieces are meant for you to savor and relish the quotidian tasks that we often rush through – preparing and serving meals, enjoying your morning coffee, tending to houseplants.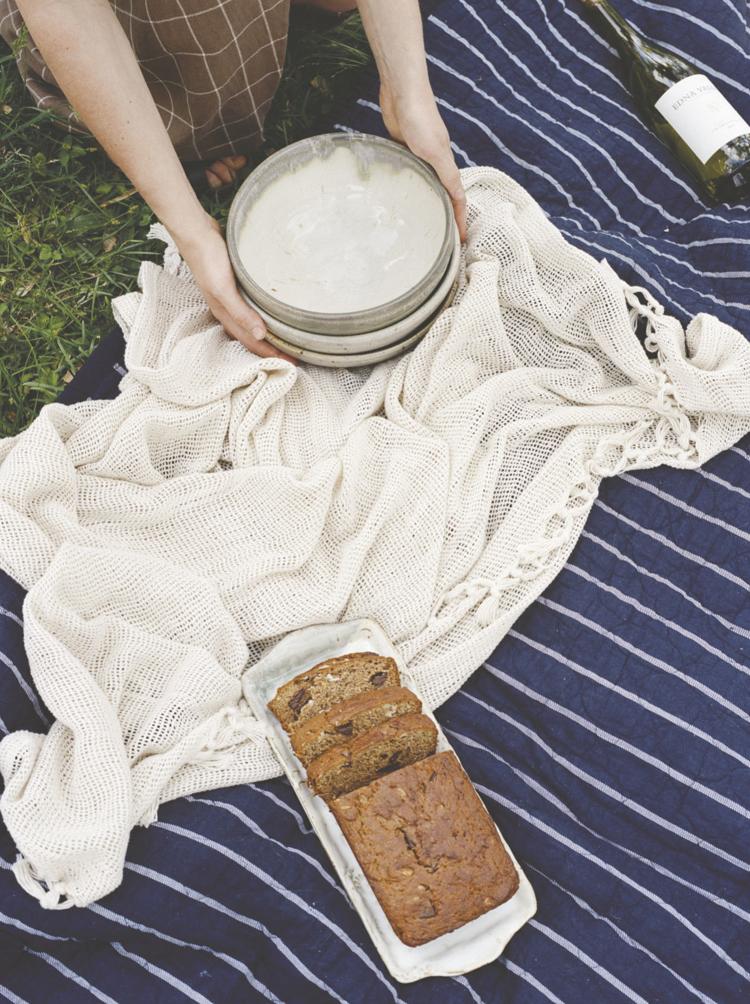 Boda Clay's dinnerware, home goods, planters, vases and more take humble and simple forms, according to Svoboda, but the subtle details of its neutral-toned, modernistic-yet-rustic aesthetic are "easy to miss but also easy to overthink," she says, citing the placement of a handle or the rim of a cup. "I've always valued the power of objects manipulating human interaction. A big part of the design for me is the kind of clay I use. It has a heavier weight to it than, say, a porcelain cup. It's meant to communicate durability and groundedness to those using it – which is what the act of making it does for me."
Svoboda is a one-woman show managing Boda Clay end to end, from bookkeeping to marketing, from designing to creating. The mathematical and logistical elements are necessary for running a business, but as with many artists, the designing and refining steps are her favorites.
"I pull inspiration from everywhere: architecture, woodworking, nature – and I've always been superinspired by the Shakers [religious sect most popular in the mid-19th century]," she says. "There's something beautiful about sticking to what you're good at and staying committed to it. Boda Clay was a lot of me coming to terms with realizing I just want to make bowls, and that's enough."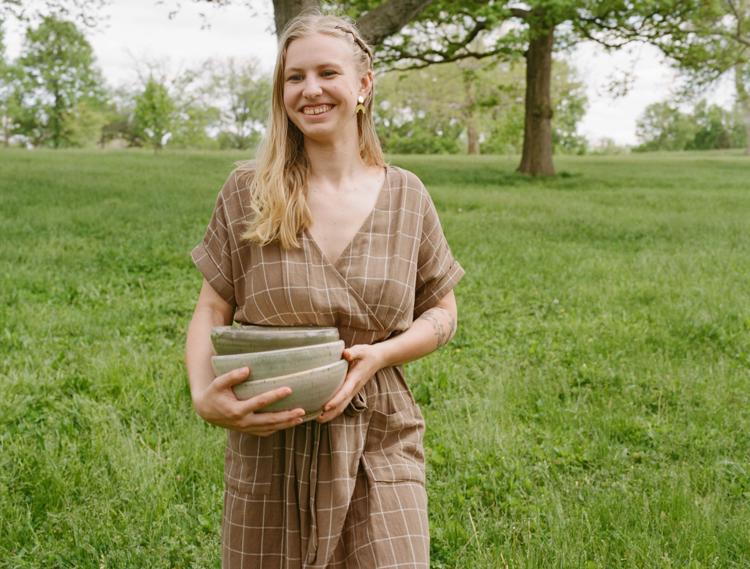 Toeing the line between modern simplicity and a timeless, familiar feel, her pieces are meant to remind their users not only to slow down but also to place value on investing in handmade items that you'll use for a long time. To that end, she's recently teamed with Jordan Blackhurst of Dharma + Dwell, a St. Louis-based pop-up shop promoting thoughtful living via a variety of eco-friendly everyday essentials, to create a utility crock, match holder and soap dish.
In addition to an online store and physical pop-ups such as Craftoberfest, May's Night and Procure, Boda Clay is available around the metro area at East • West – the contemporary menswear and home goods boutique owned by her boyfriend that carries the widest selection of her items – as well as Union Studio, Wildflowers, Flowers & Weeds, Gracie's Shop at Laumeier Sculpture Park and Rudy's Flower Truck.
The now-21-year-old has been able to spend more time in the studio recently due to stay-at-home orders, which has resulted in a widening of her connection with a network of ceramic makers in the area, including organizing the STL Mug Market series with Malaika Tolford of Place Value Pottery last fall. The spring event was postponed but will be rescheduled in the fall until further notice. Updates are available @stlmugmarket on Instagram or stlmugmarket.square.site.
Connecting with local makers is equally as important as connecting her company's mission with those who use the products. As one recent customer told Svoboda: "I can't tell you how much your work brightens every day for our family. There is nothing more familial and life-giving than food and the vessels that carry it."
Boda Clay, bodaclaystl.com
Be the first to know
Get local news delivered to your inbox!