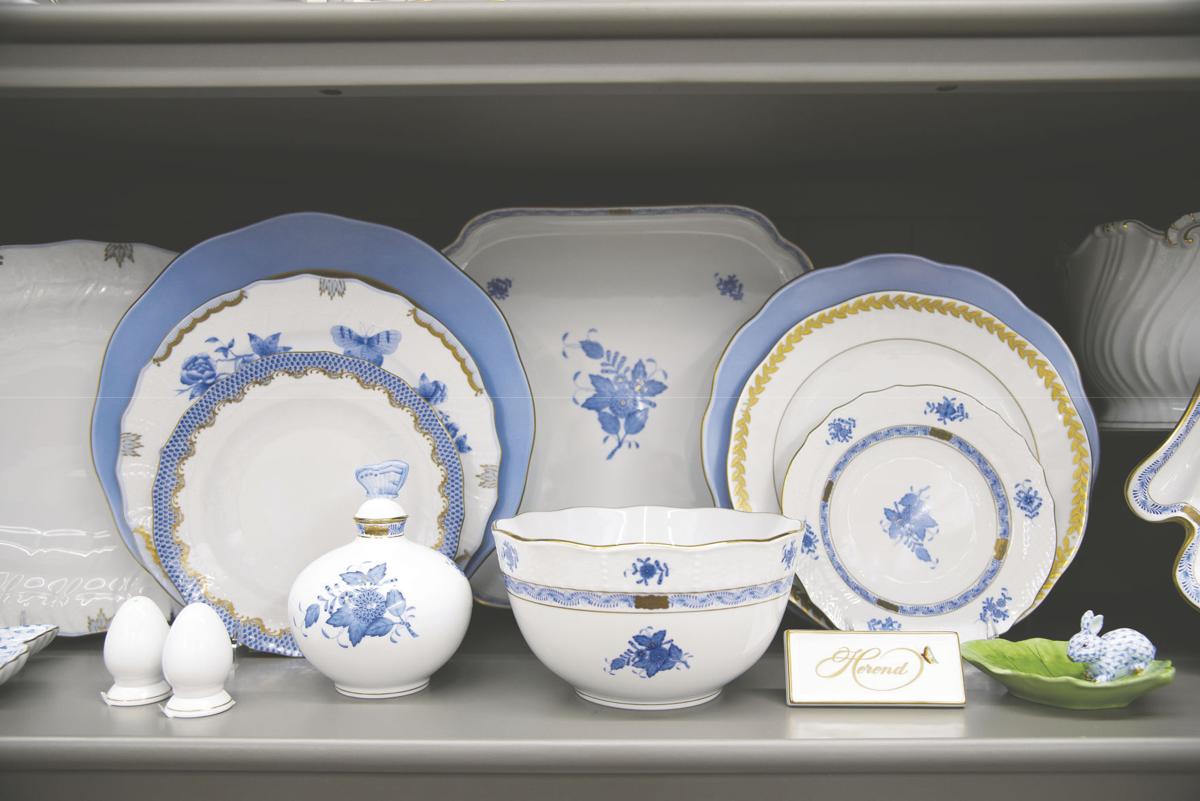 Wedding memories last a lifetime – wedding gifts should as well. Dinnerware and gifts from Sasha Nicholas are both timeless in style and durable for everyday use.
"Couples often worry about asking too much of people on their registry, but their families want to get them something that will be special and last a long time," explains owner Lindsay Trulaske. "We hear from our customers many times that brides end up happier that they've received pieces that are meaningful."
Sasha Nicholas has something to offer brides looking for a full place setting of fine china from high-end designers, as well as those looking for more modern pieces that can be used on a day-to-day basis. "Our European porcelain is oven- and dishwasher-safe," Trulaske says. "You don't have to worry about washing – it's more modern in that it's usable."
Brides can choose among any of Sasha Nicholas' eight monogram designs, available in five colors, or can use a custom monogram that they've created for their wedding.
"We've seen handwritten messages, too," Trulaske adds. "[Once,] a mother-of-the-bride had the bride and groom write down what they loved about each other and then put that on the back of the plates they used at the wedding. It really surprised them. These are the gifts [couples] will remember."
Other Sasha Nicholas items perfect for the wedding registry include its Champagne bucket, which can be used as a wine cooler or flower vase as well, or a cake knife inscribed with the wedding date and saved for special occasions to come.
"Other popular items are charcuterie boards that we can monogram or a set of bar tumblers," Trulaske says. "That's always something that the groom
can appreciate."
Locally owned and operated, Sasha Nicholas offers shipping for out-of-town couples and in-store pickup for people shopping locally. "For people who don't want to come in the store – even if in town – we also have been doing Zoom and FaceTime registry calls to walk people around the store and show them what they might be interested in," Trulaske says. "It's way easier than emailing back and forth."
Your wedding is a special occasion, so celebrate it with gifts that are memorable and long-lasting.
Sasha Nicholas, 9752 Clayton Road, 314-997-5854, sashanicholas.com