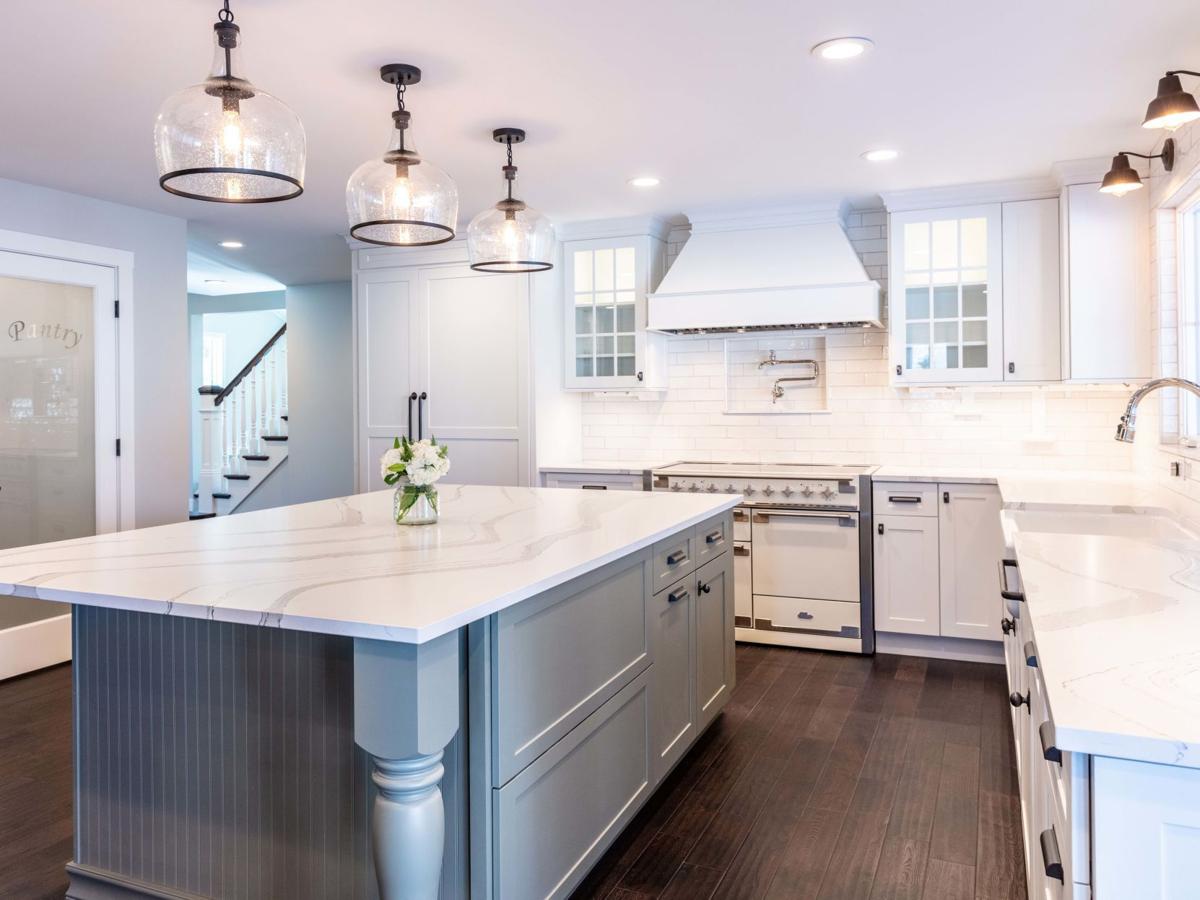 The kitchen is the heart of every home. It's where we gather with our family and where we entertain our friends, and now, it's where many people are spending the majority of their time at home. The COVID-19 pandemic has highlighted the importance of having a kitchen that functions on a day-to-day level, and that's changing how people are approaching kitchen design.
"Clients are asking for multifunction spaces that fill the needs of their household," explains Jake Spurgeon, senior designer with Mosby Building Arts. "We're seeing requests and suggestions for pocket doors so you can close things off if people are doing virtual learning or working from the dining room, and then open them up for entertaining."
Kitchen design trends that have surfaced – or resurfaced – during the pandemic also include layouts that accommodate more cooking at home and that encourage the entire family to get involved. "We're seeing less microwaves over the range and instead putting it in a base cabinet or island where kids can reach – families want kids to help out, so we're creating kid-friendly spaces," Spurgeon says.
Clients are also changing the kinds of appliances they want installed, with a shift toward separate fridges for drinks or bonus storage, custom fridge and freezer setups to fit what they need most, and using "smart" technology for conserving energy.
"You're having people in the kitchen on an everyday basis," Spurgeon says. "We're seeing people asking for more space in general." He adds that kitchen additions and the creation of larger pantries and butler's pantries have been high among clients' requests as well.
These design trends were already beginning to make an appearance before the pandemic made them more of a priority than a wish-list item, and Spurgeon says he can see them continuing in popularity into the future. "It takes a hundred years and then a style [like pocket doors] comes back," he says. "Everything always comes back; it's a full circle."
Mosby Building Arts, 645 Leffingwell Ave., St. Louis, 314-909-1800, mosbybuildingarts.com