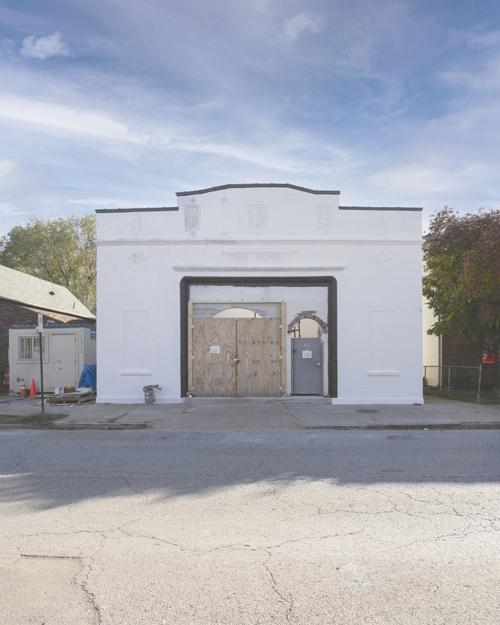 Opened in 2009 with an updated design library in 2019, Savvy Design Group is a full-service interior design firm that specializes in both residential and commercial boutique properties. Its goal is to create functional, beautiful spaces that fit both clients' vision and their budget.
"We're very focused on making the design process as
comfortable for our clients as possible," explains owner Diane Mantovani. "We assign a designer and project manager on every project to assist clients through the process."
It was Mantovani's passion for creative design that inspired her to found Savvy Design Group, and that same passion is what drew her to her newest project: renovating and remodeling an old Italian movie theater in The Hill neighborhood into the home of her dreams. The commercial building is more than 100 years old and most recently had been used as a catering kitchen for food trucks.
"During the pandemic, we came up with the brainchild to convert it to my home," Mantovani says. Working with Markway construction, she has been renovating it for the last seven months, creating a modern and functional home – with plenty of space for entertaining.
Mantovani adds that the home's location in The Hill was important, given her own Italian heritage. "It's going to have a front courtyard inspired by Tuscany – we want to stay true to those roots," she says.
The home will also include an open floor plan that features contemporary and modern furnishings. A courtyard in the back will hold a pool and outdoor dining space. There will also be a
music room, including a grand piano and stereo system, which will be flooded with natural light from a skylight.
"I really love the open floor plan – there are really no walls on the main floor," Mantovani adds. "I love that for either, when you're just home or entertaining, everything is wide open and feeling spacious."
Mantovani is also staying true to the home's heritage by having pieces of the original ceiling repurposed for the staircase and
floating shelves. The builder will also be using the reclaimed wood to create a dining room table that Mantovani can't wait to use when hosting family dinners.
"I've really enjoyed designing my own home from concept through completion," she concludes. "I've done it for others for years, but there's an extra satisfaction in designing your own space."
Savvy Design Group, 9810 Clayton Road, St. Louis, 314-432-7289, savvyladue.com