Whether you prefer bold and beautiful, muted and modern, or clean and classic, area designers are passionate about presenting the perfect color palettes to their clients. Ladue News here chats with Megan Temple of Megan Temple Design, Jenna Siebert of J&J Design Team and Laurie LeBoeuf of Castle Design about which palettes exemplify perfection in present-day design and discusses ways in which you can incorporate these picks into your abode. 
FEELING BLUE
Megan Temple of Megan Temple Design says blue and chinoiserie ruled in 2019, and the same holds today.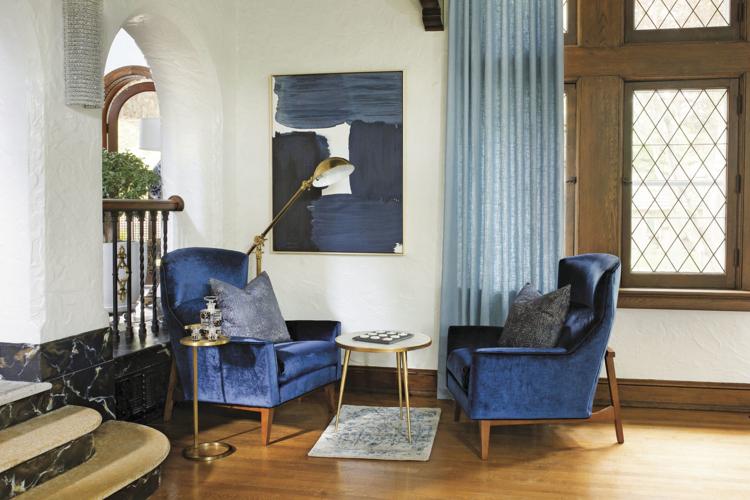 "With Classic Blue recently named as the [Pantone] Color of the Year, I am seeing this as the primary color again for 2020 with my clients," Temple says. "I'm freshening the look up by pairing it with pops of green – emerald, Kelly green and olive are all great complements. You will see all shades of green trending for 2020."
Temple says great places to incorporate color into the home include kitchen islands, bathroom tile and bathroom vanities.
"Vanities are a great way to introduce this color in your home," she says.
However, if green makes you grimace, Temple says another palette she's loving right now is navy blue paired with black, white and gold accents.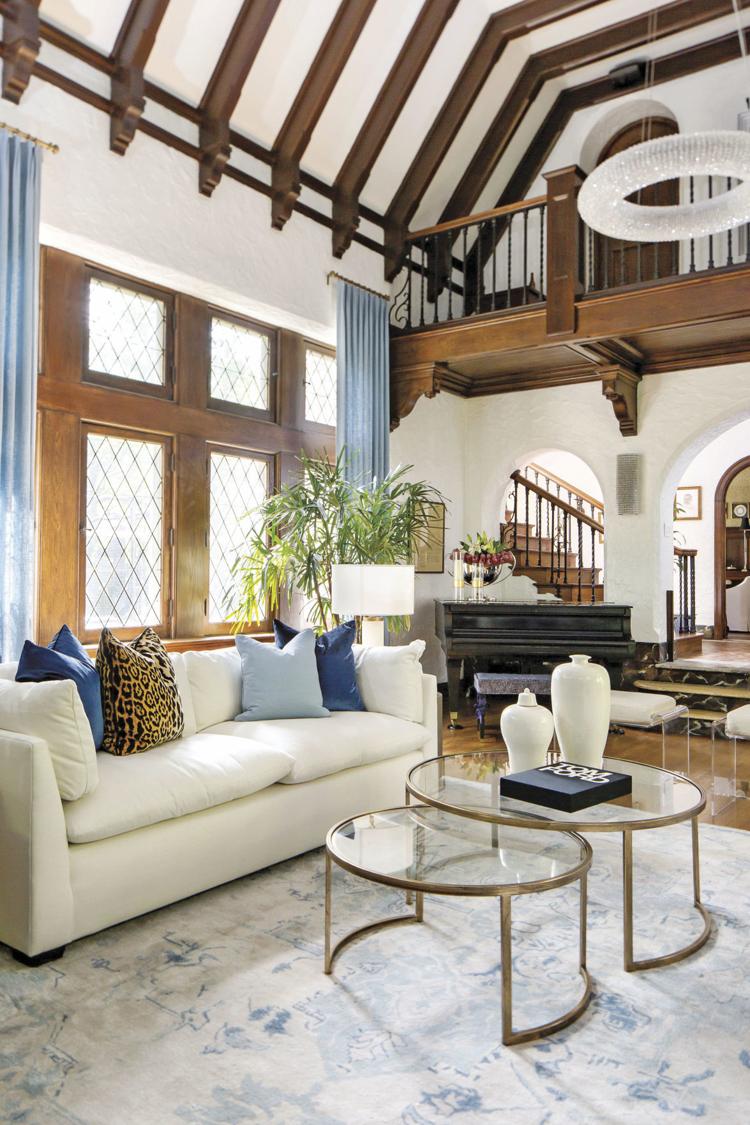 "It's a simple yet sophisticated look," Temple says. "Navy and black are core colors but not often paired together, so it creates an unexpected and stylish look."
Megan Temple Design, 214-718-4265, facebook.com/megantempledesign, instagram.com/megantempledesign
NATURALLY NONPAREIL
Jenna Siebert of J&J Design Team says her go-to palette is black-and-white with wood details and earthy elements.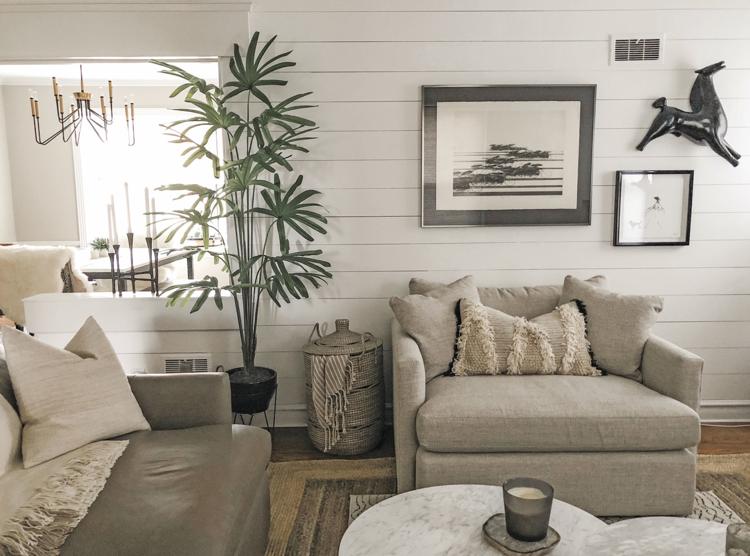 "This kind of neutral palette can create a minimal and cozy feel in a space," Siebert says. "I also add some greenery everywhere I can. Plants, plants and more plants."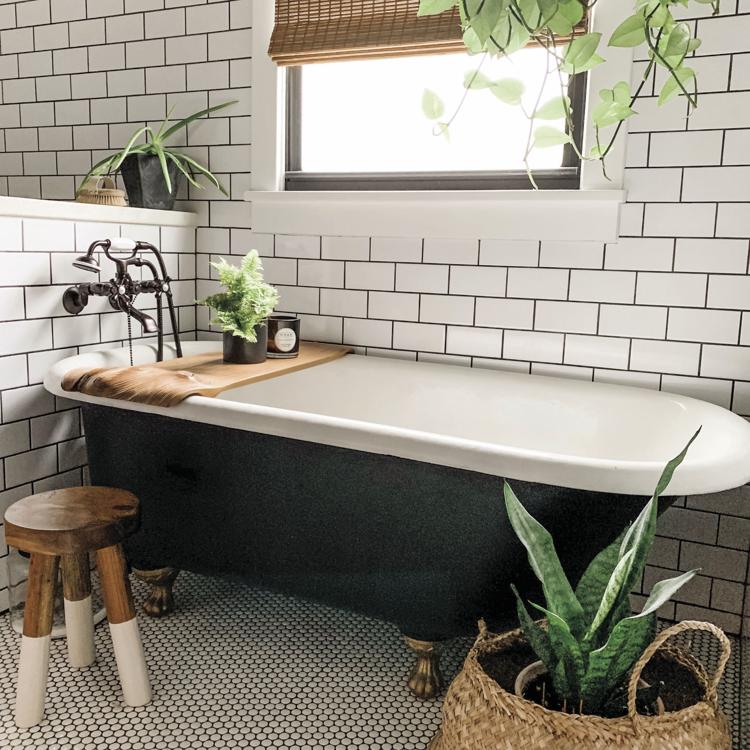 Plants in Siebert's designs range from potted varieties in pretty woven baskets to hanging assortments.
Siebert says this neutral palette paired with plants creates a calming space that can also help clients feel more grounded.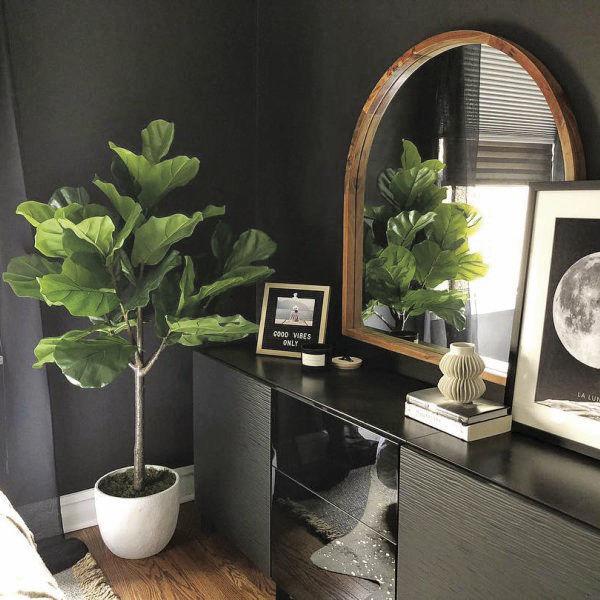 "Don't get me wrong," Siebert concludes, "I love lots of colors when done right in a room – but the overall feel of a space that is more simply and aesthetically calming can bring a sanctuary kind of vibe that I am definitely into creating."
J&J Design Team, 314-229-9420, jandjdesignteam.com
SATURATED SHADES
Laurie LeBoeuf of Castle Design is loving marvelous moody shades paired with saturated hues.
"Saturated shades that change ever so slightly based on the time of day and natural light in the space – these tones can immediately create a mysterious, elegant and interesting space," she says.
LeBoeuf says she recently renovated a master suite where the focus was a bold floral wallcovering that was perfectly paired with emerald green.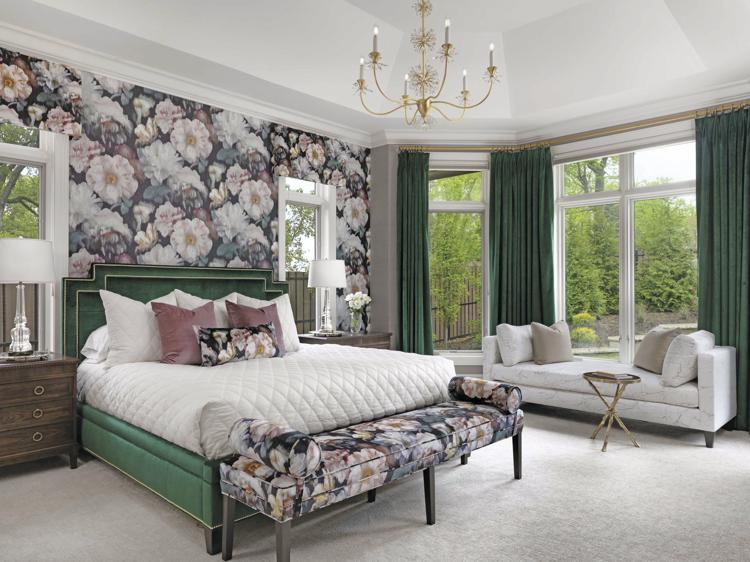 "We pulled punches of emerald green out of the print to ground the space with the upholstered headboard and floor-length drapery panels," LeBoeuf says.
Gold accents and soft blush tones were also paired with this pattern.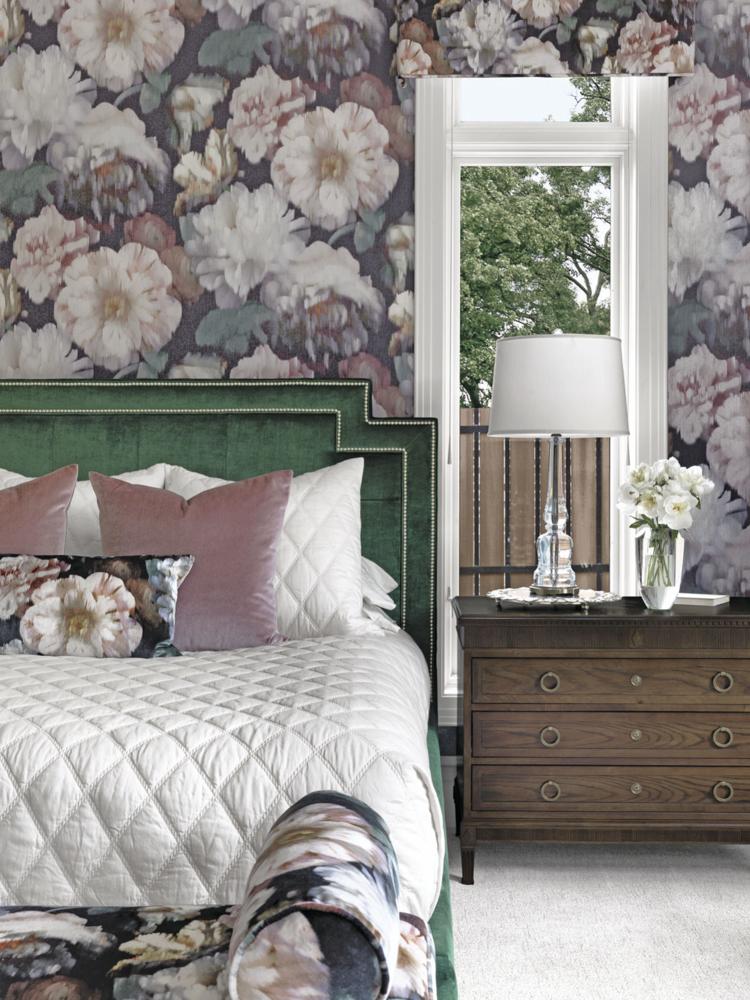 "This color palette created the perfect oasis of calm and moody tranquility, with just the right amount of drama," she says. "I have really been in a mode of embracing saturated color tones. After so much time filled with all-white kitchens and gray everywhere, I am loving all things blue, blush, emerald green and rich jewel tones that provide bolder touches of opulence and punchy color combinations with layers of patterns and textures."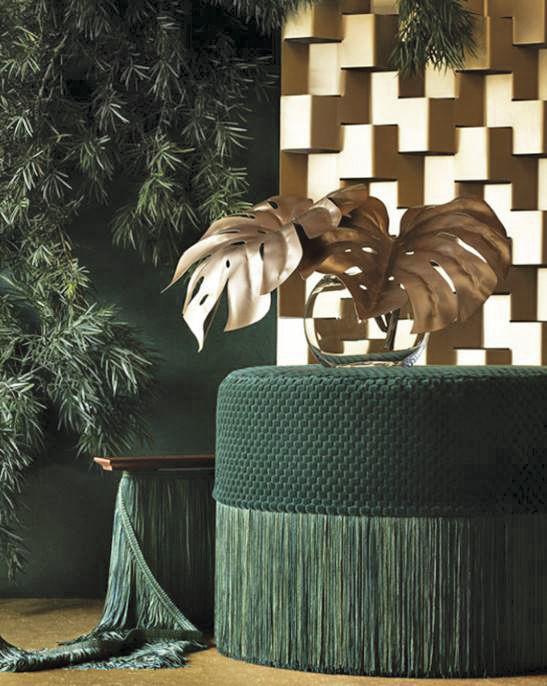 LeBoeuf says the best way to incorporate color into a space is by having fun.
"We all know that color has the power to transform a space, whether it's brought to life through bold accents and accessories or through an unexpected painted ceiling, piece of artwork or lively fabric pattern," she says. "Don't be afraid to mix colors and try to find something in your space that you can pull interesting color combinations from – fabrics, artwork, a favorite scarf or an antique china pattern or vase."
Castle Design, 7707 Clayton Road, Clayton, 314-727-6622, emilycastle.com
Be the first to know
Get local news delivered to your inbox!