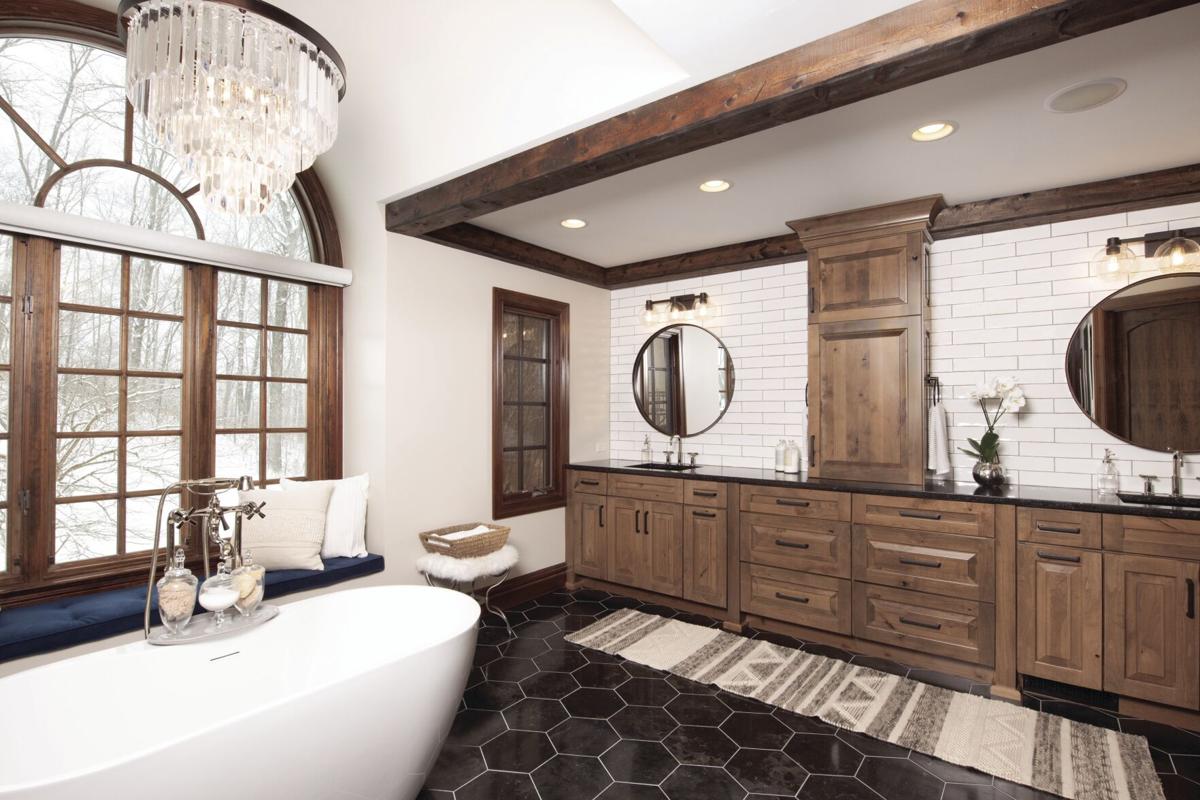 When the COVID-19 pandemic began more than a year ago, everyone went home – and took a good look around. Hunkered down in early 2020, often working and socializing from the confines of their homes, people began to notice there was room for improvement. They found what interior designers have long known to be true: The spaces we inhabit affect our well-being.
A common initial concern involved the need to create functional spaces while still maintaining comfort. A cluttered kitchen or family room full of laptops, textbooks and work files doesn't enhance productivity or relaxation.
"Most of us have had to adjust to new behaviors and activities in spaces that were not initially designed for this pandemic lifestyle," says April Jensen, founder of ADJ Interiors. "We have a new need for privacy or a home office or a classroom for virtual school. Because of widespread lockdowns, people took a new look at their home life and started to rethink their spaces."
Within those dedicated functional spaces, Jensen points out that organization is an often overlooked aspect of interior design. "To me, this has the single greatest impact on mental health in the home," she says. "Organization can really impact not only your mood but also your productivity and physical well-being."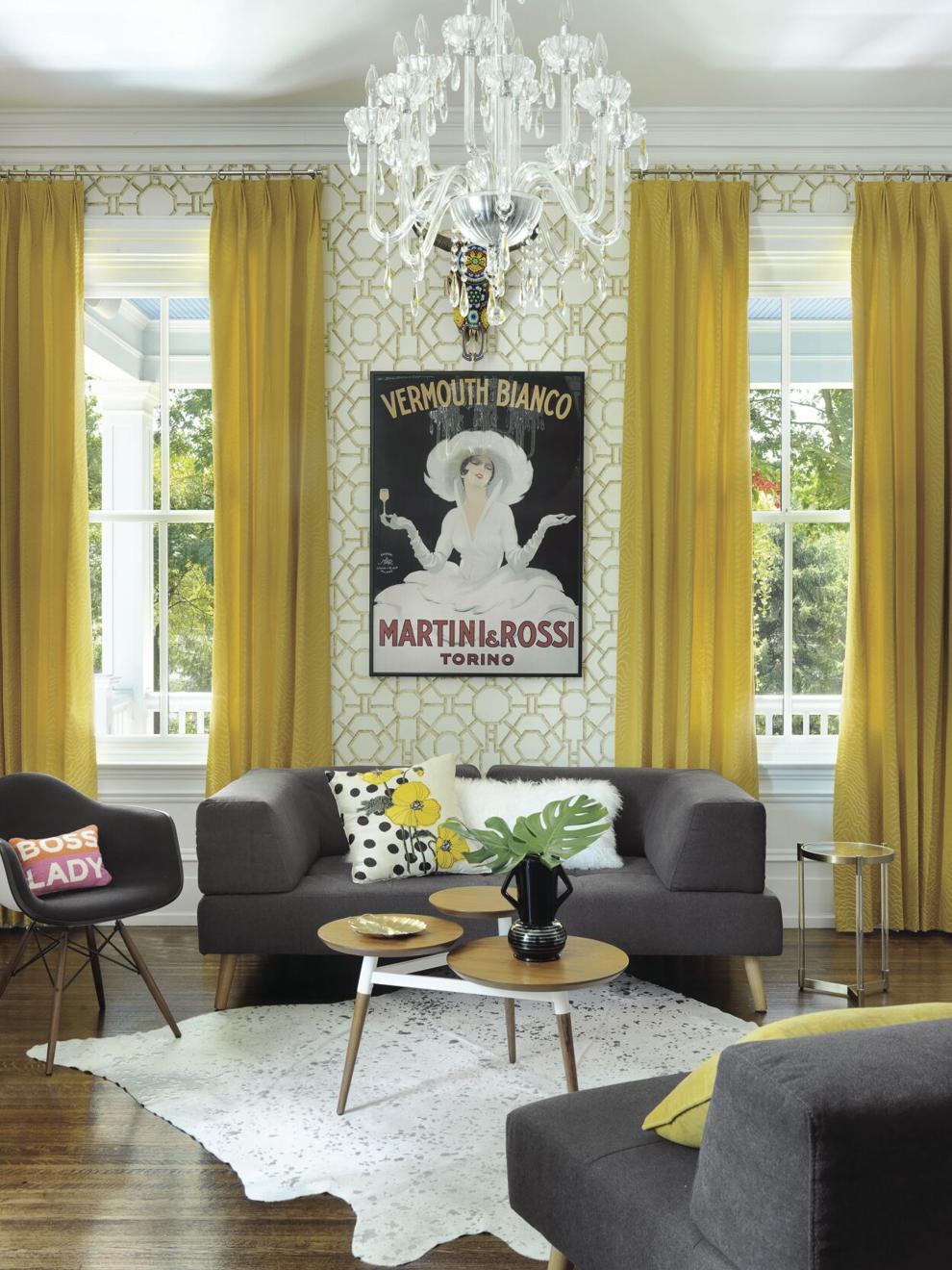 Beyond feeling organized and "in control" of their environment, Jensen's clients ask for help in making their home a true haven. Color, lighting, placement of furnishings, artwork and objects – all these things affect how we feel in a space. "Some just want a fresh coat of paint or a more comfortable sofa or to fill a blank wall where they never had time to hang art," Jensen says. "Some want to get organized, or they need a bigger space because after months at home, they feel like the walls are closing in on them. Right now, we have more addition and home renovation projects in the works than we've ever had."
Ellie Redders, owner of Ellie Redders Interiors, recommends focusing on a home's most heavily used areas. People who now work from home may need to create a beautiful office; those who need a tranquil, private retreat may want to improve their bedroom or bathroom. Family-friendly spaces are also of special interest.
"Making sure there is a good flow to a kitchen design along with unique aspects to create beauty and one-of-a-kind spaces are important for ease and enjoyment," she says. "Making sure there is enough comfortable seating that can also handle everyday wear and tear from kids and pets is more important in the family rooms and basements now that we are all hanging at home more than ever. Having a spot for everyone in the family eases stress and creates a more harmonious vibe."
Both Jensen and Redders begin by listening to determine a client's needs based on lifestyle, activities, preferences and concerns. "Really think about how you want the space to feel and how you use the space on a daily basis," Redders says. "Be honest with yourself about the issues you are having with the current space, and then address those."
In some cases, a complete renovation is the answer. For others, redesigning a space and making smaller tweaks – a fresh coat of paint, new light fixtures, a new way to reduce clutter or a more functional furniture arrangement – can elicit a more relaxed, centered state. Jensen recommends starting by streamlining your surroundings, only keeping things you actually use or genuinely love. "Extra stuff creates chaos and distracts you," she says.
Once a space is decluttered, bring in things that give you joy. "Use a piece or treatment that makes you smile every time you walk into the room," Redders says. "Make sure to have that piece of furniture, that wallpaper, a light fixture, a piece of art that truly speaks to your soul in every room!"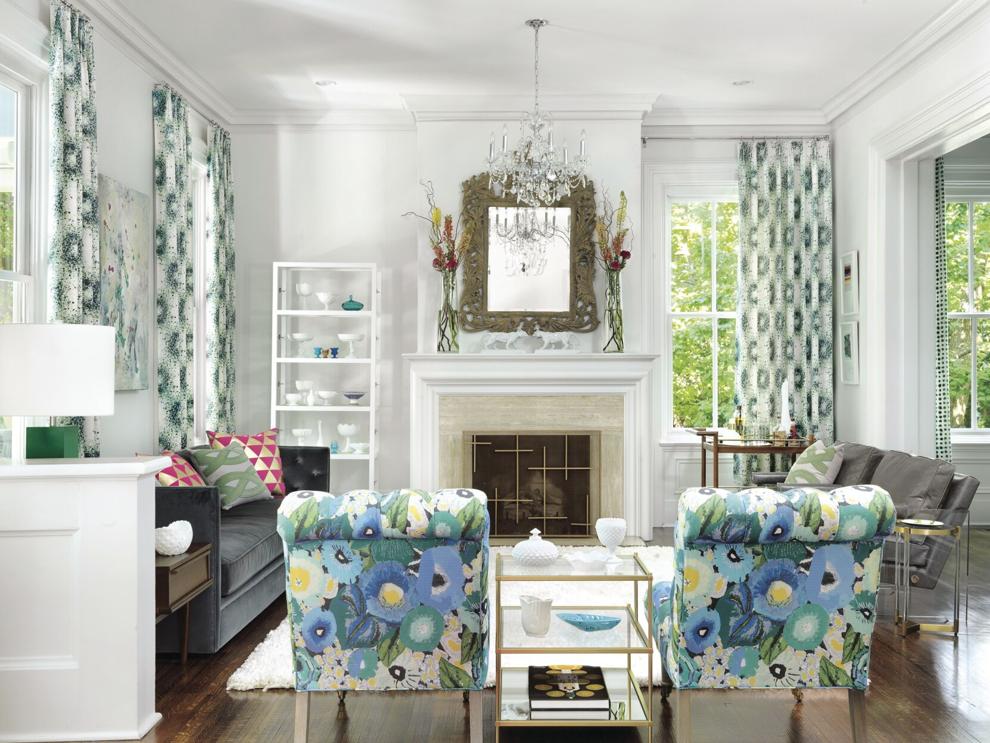 Jensen agrees. Beyond organization, she says: "I think the most impact comes from color. The right palette is not the same for every person, nor should it be. And people need to be more reflective and take their time in making color choices in their homes. The psychology of color is so powerful. It's worth some extra thought and exploration to find the perfect combination."
Both experts note that, pandemic or not, our homes should be our havens. "When you design your home around the knowledge of what feeds your soul and what really makes you tick, the results can be amazing," Jensen says.
ADJ Interiors, 2800 S. Brentwood Blvd., Floor 3, St. Louis; 314-230-9099, adjinteriors.com
Ellie Redders Interiors, 16227 Westwoods Business Park, Ellisville; 636-220-8144, elliereddersinteriors.com