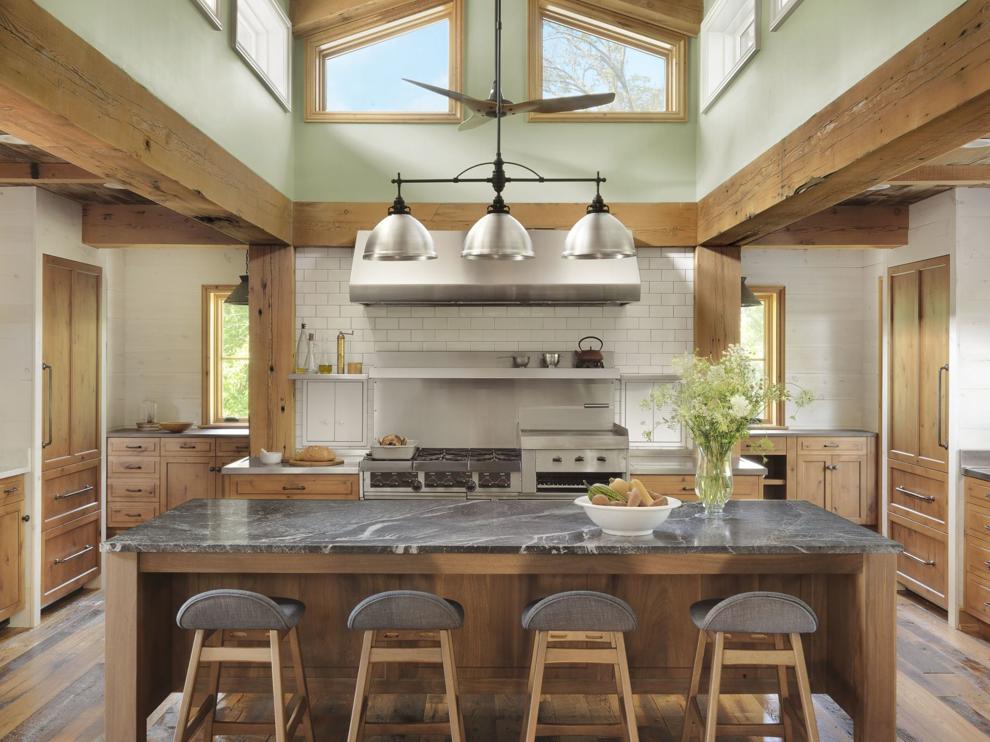 Steve McMillan's deep appreciation for custom design and quality craftsmanship led him to launch a different kind of residential cabinetry company – where every piece is thoughtfully designed and carefully handcrafted to fit each unique homeowner.
In 1987, McMillan began creating custom cabinets as part of a residential remodeling and general contracting business out of a small space in St. Louis' Dogtown neighborhood near the former St. Louis Arena. McMillan's first hire – guitar-maker Greg Bernard – also turned out to be a talented cabinetmaker, and the cabinetmaking shop started to expand by word-of-mouth.
Today, custom cabinetry from McMillan Cabinetmakers, which only began advertising last year, is thriving due to that same word-of-mouth concept, with satisfied clients spreading the news about McMillan's rare and superior built-to-order craftsmanship. "I love to design, and I like to distinguish myself in the cabinetmaking industry," McMillan says.
McMillan Cabinetmakers specializes in custom cabinets for homeowners' kitchens and baths, as well as built-ins for entertainment centers, bars and mantels, in traditional to rustic, midcentury, transitional and contemporary styles.
McMillan (who earned a Bachelor of Fine Arts degree from the University of Colorado Boulder) and his design team (Dave Scheu, designer and vice president, who studied architecture at Washington University in St. Louis, and Becky Bircher, who studied interior design at Ringling College of Art and Design in Sarasota, Florida) are dedicated to the perfection of each custom project.
The custom cabinetmaking process starts with a client's need or idea and grows into a design, Bircher says. "For quick ideas, people will look through a magazine and see a cabinet they like, and they simply want to tweak it and make it their own," she says.
During an introductory meeting, McMillan's team becomes familiar with the clients and their space, and establishes a budget; then designs are drawn and reviewed in a meeting using 3D software. "We draw what they describe to us or what they need for the space, and sometimes we get it right the first time, and sometimes it takes two or three passes," Bircher says. "But by the time the project is installed and complete, the [clients] say, 'That's exactly what I wanted.'
"Once a design is established, the job moves into our production phase. The materials are selected by either the designers or cabinetmakers. Our cabinetmakers will first cut the woods and preassemble the custom parts. Our finishing department carefully applies the necessary finish; then the cabinets are assembled and checked for quality. We go over each part with a keen eye to catch dents, flaws or mishaps. Then we correct the areas prior to sanding, staining or painting them, and finally check again for quality"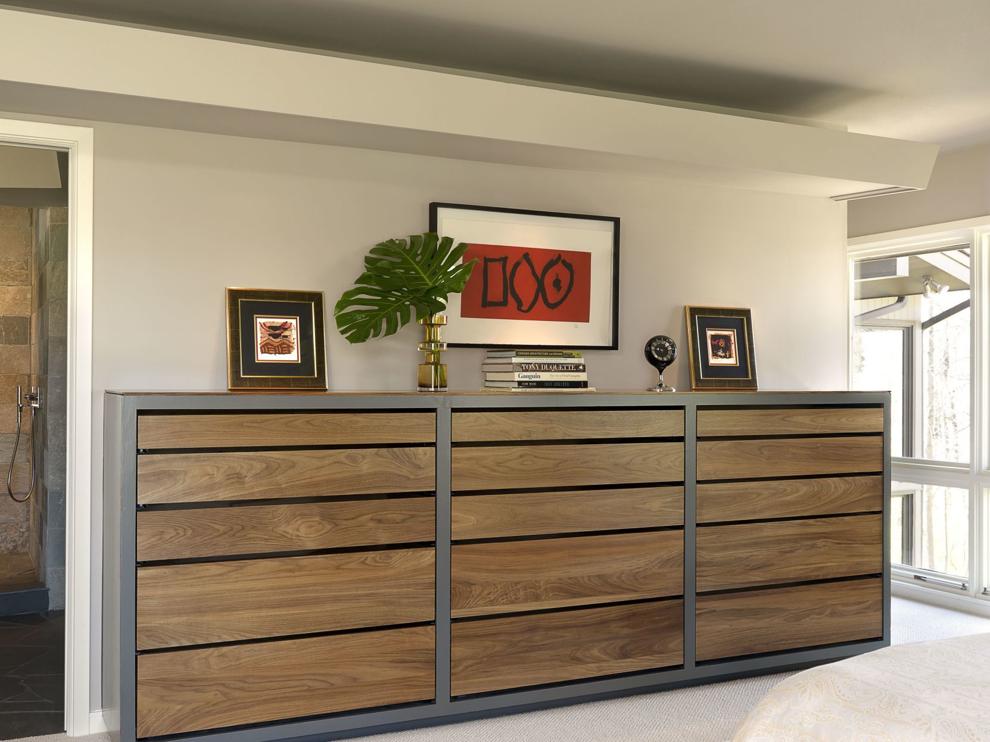 Although the company offers a wide range of cabinet-door styles, today's most popular selection is a wood frame with a recessed center panel that clients are using in both traditional and modern designs.
And because McMillan places high emphasis on quality, the woods used – walnut to pine to cherry to maple – are sourced as locally as possible from domestic vendors. "We try as much as possible to source from local vendors, and we don't go out of the country unless a client wants a specific wood that needs to be imported," Bircher says.
To further ensure the uniqueness of each cabinet, McMillan also offers the homeowner's choice of hand-applied finishes, from oil-based stains to eco-friendly paints in any desired color. Finally, a protective clear coat is added for long-lasting durability.
Completion times for custom projects vary, but generally take about 12 to 14 weeks, which includes design and production time.
One of the firm's most talked-about custom projects from 2011 features made-to-order cabinets for multiple rooms of a midcentury modern Ladue home designed by lauded St. Louis architect William Bernoudy, who studied under Frank Lloyd Wright in the 1930s and is best known for his modernist houses, many of which were designed in the metro area in the 1950s. "The contemporary style and warmth of the cabinetry throughout the house was inspired by the architecture and the homeowner's personality," Scheu says.
The kitchen cabinets showcase zebrawood and painted Turkish coffee-colored panels. "One of the special things we do for contemporary wood-veneer doors is to run the grain continuously from panel to panel," Scheu says. "We also had special pulls made for the tall cabinets to align with the appliances."
In addition, a custom dresser was built around an existing piece the client wanted to keep but modify to meet his needs, Scheu says. "We removed the old painted doors and replaced them with inset walnut drawers, and the old Formica top with a very fine-edged one, also of walnut," he says, adding that the frame was painted at the home.
For another built-to-order project – a kitchen remodel in Ladue in 2017 – McMillan Cabinetmakers created custom frameless cabinetry in maple wood with a stain finish. "The homeowners had a vision of bringing their midcentury modern home back to life by sourcing vintage items and time period-correct materials and patterns," Bircher says. "The architect [Mainline Group Architecture in St. Louis] drew up the plans for the kitchen, pantry and laundry spaces, and we built the cabinets according to plan. We couldn't have been happier once this was complete!"
So whether homeowners are looking for custom cabinets for an entire space or just a single piece to perfectly match existing cabinetry, McMillan Cabinetmakers can design and build a project to satisfy their specific needs and tastes.
McMillan Cabinetmakers, 597 Hanley Industrial Court, Brentwood, 314-644-4535, mcmillancabinetmakers.com