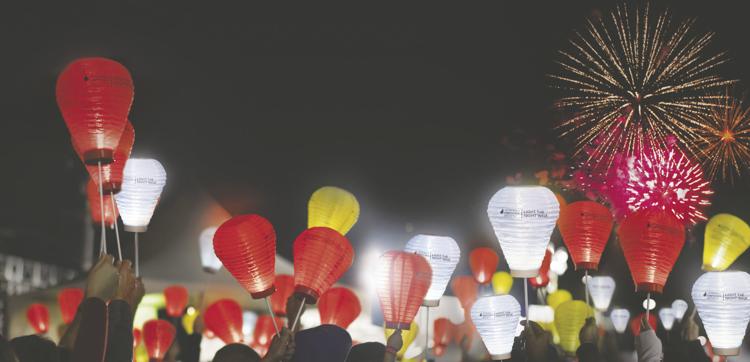 A month before his seventh birthday, Beckham experienced stomach pain and fever. Within weeks, his family heard the news for which no one can prepare: Beckham had leukemia.
"It was my biggest fear that I didn't even know was a possibility," Trisha Bass, Beckham's mother, recalls. "It had never entered my mind. It was beyond devastating, my worst-case scenario."
At one of the most frightening times in the Bass family's lives, a beacon of hope shone upon them after Beckham entered the hospital. The Leukemia & Lymphoma Society [LLS] reached out with patient resources to assist the family throughout Beckham's treatment. The transition proved particularly challenging for the youngster.
"Beckham is a lot like me and worries," Bass details. "He didn't know how to swallow pills, but he's never fought any of the treatments or questioned taking the medication. People on social media comment on how he's always smiling. There are days he'd rather sit in the corner and cry – but he won't let this get him down."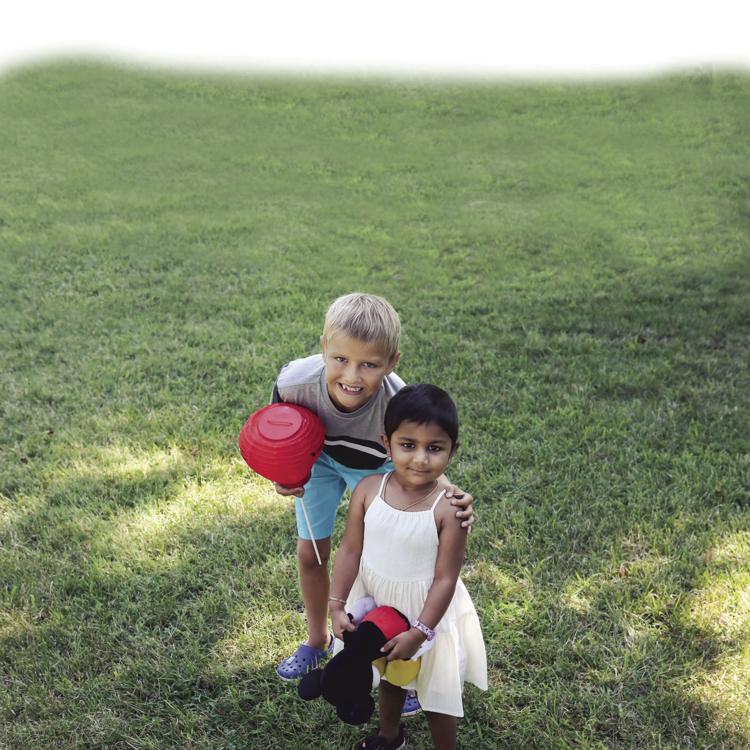 LLS can help everyone to put on a brave face in the fight for their lives by providing a co-pay assistance program and family support groups, as well as educational programs to better help families and patients understand their diagnosis and the battle ahead. In Beckham's case, his resilience seems to be something with which he was born. LLS has even named him a 2019 Honored Hero of its upcoming fundraiser, Light the Night.
"He would have surgery, then come out and ride a bike down the hall the next day," Bass shares. "We were told he wouldn't go to school for a year. His numbers were good enough [and] he could attend last year. He still plays sports. He still fights with his sister. He's still a normal kid."
At two years old, Elana, a fellow Honored Hero, also battles acute lymphoblastic leukemia [ALL], like Beckham. Her father, Tijo, witnessed the particular challenges youth face when diagnosed with a blood cancer. "Elana began fearing anyone wearing scrubs and was having nightmares, saying 'I don't want doctor,'" he says.
Thankfully, research funded by LLS aided in making ALL curable. Elana found a strength that even adults struggle to access and, today, she is regaining the hair she lost from chemotherapy and soon to be in the maintenance part of her treatment plan.
According to Dr. Mark Fesler, director of the Bone Marrow Transplant Program and associate professor of Internal Medicine at SSM Health, approximately $1.3 billion from LLS is invested in research for blood cancers.
"LLS has funded 43 of 49 new blood cancer update approvals since 2017, which has led to increased survival rates," he explains. "LLS' primary mission is [focused on eradicating] blood cancers, but there's a lot of positive effects downstream from the research it supports. Since 2000, about 40 percent of all new cancer therapies approved by the FDA were first approved for blood cancers. The spillover effect from those are new treatments for other cancers, like breast, lung and prostate cancer."
LLS supports patients and medical teams at a broad level. "Blood cancers can be devastating," Fesler says. "LLS works directly with medical centers to support patients. Light the Night is one way we can gather as a community to support those affected."
The Light the Night annual fundraiser, happening September 28, honors those affected by blood cancers. "Family, friends, healthcare providers and patients all gather as a team," Fesler describes. "Each person registered gets lanterns in different colors [to honor a specific] survivor or supporter. There's a one-mile walk with games, food and fireworks."
He reminds that, even if you cannot attend this beautiful, fun-filled event, you can still donate to the cause online. And Beckham's mom furthers this call to action.
"We have a 90 percent chance [survival rate] for these kiddos," Bass adds. "One-hundred percent would be better. There's still long-term side effects from the medicines and a chance of relapsing. The more research we have, the better we can do for these kids."
The Leukemia & Lymphoma Society – Gateway Chapter, 1972 Innerbelt Business Center, St. Louis, 314-590-2230, lls.org/gateway
For patient services, please contact the Information Resource Resource Center at 800-955-4572.
Light The Night
Saturday, Sept. 28, at 7:30 p.m. Forest Park – Cricket Field
Register for the annual fundraiser for LLS and make a donation at lightthenight.org/gateway.