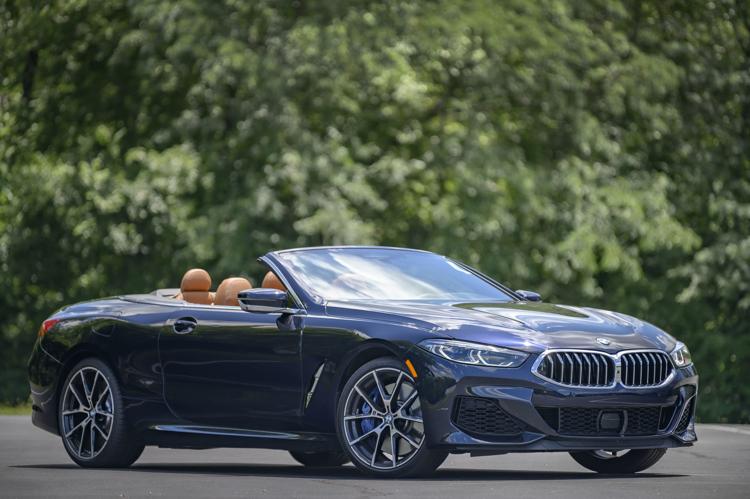 In 1990, BMW introduced the 850i – the world's first road car to combine a V-12 engine with a six-speed manual transmission and the allure of a luxury tourer with supercar performance – and caused quite a ruckus. The entire first year allocation sold out in just days, in fact. The 850i couldn't maintain that level of excitement, though, and by the time production ended in '96, only 33,000 or so 850i's had sold, perhaps because of the ongoing recession or the rather reserved styling.
Now, in the m850i convertible, BMW has sought to truly capture lightning in a bottle by reviving that long-dormant 8 series, this time with less prelaunch hype: no supercar promises or exotic powerplants. Still, auto enthusiasts' expectations remain lofty – especially given the $120,000-plus sticker price and exalted company.
Much as the British shaped perceptions of what a sports car should be, the Germans did with the idea of a grand tourer – and BMW has tried to do that with the m850i. Even though the company has peppered the vehicle's literature with the word sport, however, one look at the dimensions of the m850i suggests otherwise.
BMW has tossed in the m before 850i to conjure motorsports imagery, but don't be fooled: Especially in drop-top trim, the m850i tips the scale at more than 4,400 pounds, a couple of full suitcases more than a pair of Alfa Romeo 4Cs. That poundage obtains even despite weight-saving tech like a carbon-core chassis, which uses a forged blend of carbon fiber and aluminum, and the extensive replacement of steel throughout with aluminum and magnesium.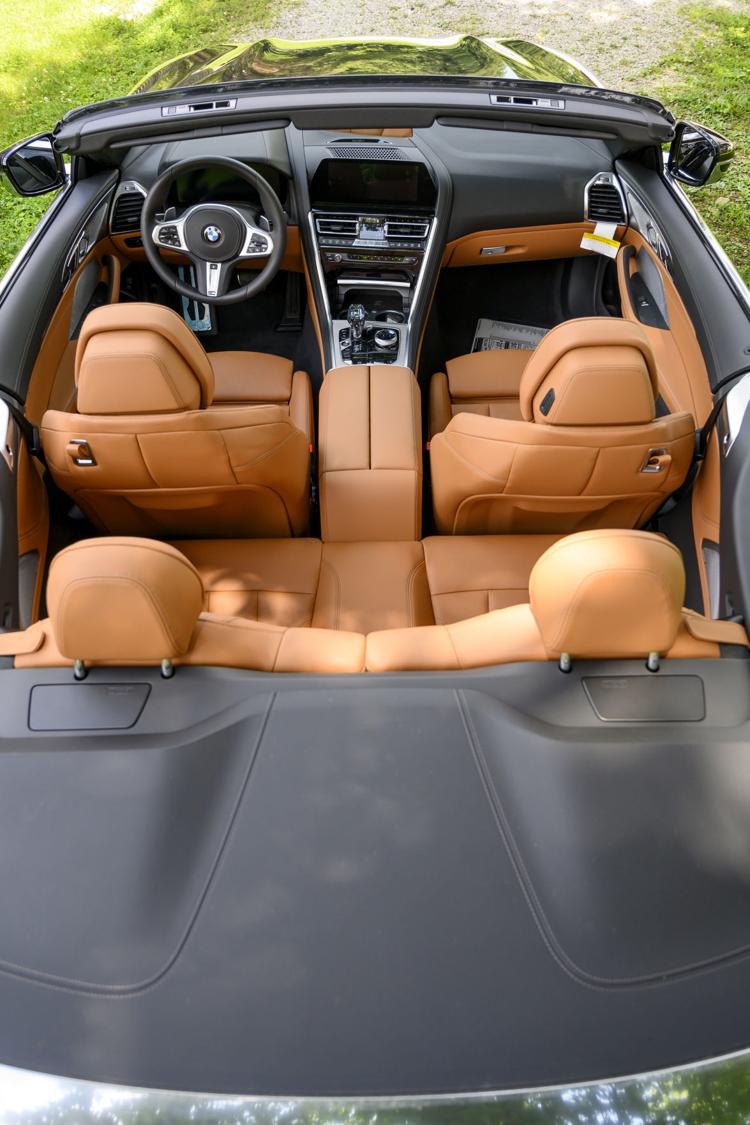 Although the m850i certainly doesn't feel like its weight behind the wheel, when hustling, many of the vehicle's dance moves obviously result less from athleticism than from programming – frankly, like a virtual reality simulation. A myriad of sensors monitor body motion, spewing data into who knows how many onboard computers for processing, then back into the adaptive dampers. Also, electronically variable sway bars and rear-wheel steering result in undeniable capability, but yield a somewhat labored and inorganic feel. In the twisties, as a result, the m850i will do what you ask, but in a sterile and almost digital way.
What should be expected, though, hinges on the agility to devour corners for short stretches, then blast through long stretches of straight-line driving with supreme confidence – and there, the m850i excels. Even with the vehicle set to Sport Plus mode, road imperfections are almost perfectly damped – ensuring not a drop of your latte will spill. The 523-horsepower, TwinPower-Turbo 4.4-liter V-8 launches all that mass out of corners and onto the straight line with aplomb.
It does so, moreover, with one of the best "soundtracks" around. The m850i tone and timbre are bellissimo. Put your foot to the floor, and the m850i will catapult to 60 mph in 3.5 seconds and through the quarter-mile in a scant 11.9. It doesn't feel quite like that in practice, but the numbers don't lie.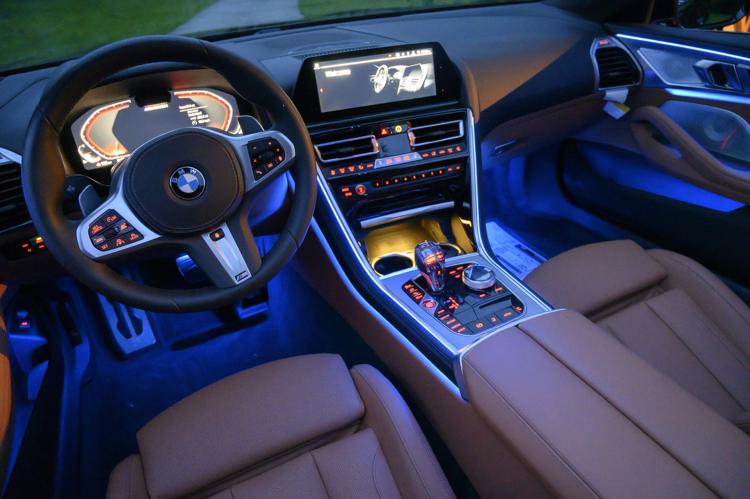 Combined with a perfectly tuned ZF eight-speed transmission, it all works together to produce excellent results. With a redline of only 6,000 rpm, it feels as if every time the m850i is starting to wind out, on comes a new gearshift – and speed without the sense of speed seems like a joke without a punchline. No endorphin rush, no fun.
Inside, the m850i includes all the things expected for an entry to this class: style and premium materials with availability of all the latest tech. Despite that, the vehicle lacks the "wow" factor; its effectiveness combines hits with noticeable near-misses. The m850i's ability to keep you cool with its top down on a 95 degree metro area afternoon struck me as top-notch, but its controls could stand a little scrutiny from an ergonomist. The backup-maneuvering 3D camera, meanwhile, provides a picture great enough to tempt you to forgo glancing out the window, but other aids, like lane assist, felt so aggressive on the test drive that I turned them off. Also, the digital cluster and infotainment screen, though sharp and clear, incorporate a head-scratching amount of wasted black space around the latter, and the former could stand to be more customizable. And although Bowers & Wilkins have provided knockout stereo systems for Volvo, the m850i system lacks driver focus and detailed clarity.
In conclusion, much like the 6 series it replaces, the m850i ranks as a great car, without question, but not a standout. It doesn't quite speak to the soul, and I won't be dreaming of one in my garage. Certainly, if I awoke in the morning and found one there, I'd feel happy – but I wouldn't drop to my knees in utter jubilation.
It conjures the age-old enigma of intangibles: Make a bullet-point list of all the things you want – and even though the reality matches your list point by point, you find yourself wondering, "Why don't I love it?"
Price as Tested: $129,445 Loaner From: Autohaus BMW