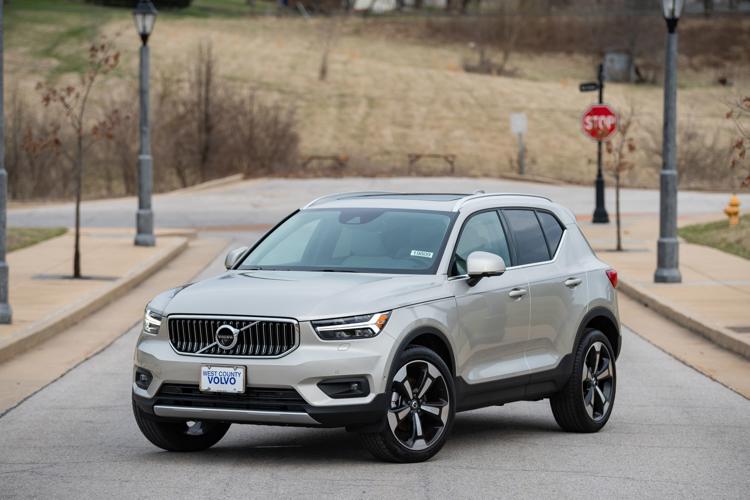 Let's be honest: Volvo doesn't design cars with drivers like me in mind. Volvo ads aren't full of performance statistics, there are no commercials of burnouts and tire smoke, and if you ever see a Volvo in motorsports, it's a curiosity. Volvo always has been a company known for safety. And although safety's not my highest concern, this now marks the third Volvo I've reviewed in recent years, and I continue to be pleasantly surprised each time.
With the upscale, decidedly luxurious XC90 and S90, it was their cloudlike seats that stole the show. More than that, though, was the fresh, airy Scandinavian feel and just enough performance to satisfy. With its all-new XC40, Volvo is cutting a new path, although some of the cloth is still familiar. Aimed at affluent and aspirational younger buyers, the smallest SUV in Volvo's line faces a bevy of worthy challengers. And though its unique sense of style will certainly get noticed, there's a lot more under the hood worthy of praise.
The 2.0-liter turbocharged four-cylinder makes a healthy 248 horsepower in the T5 trim. The lower-priced T4 trim gets a similar engine, at 184 horsepower. This engine might not be the most refined in its segment – turbo lag is noticeable, with a turbo boost sucking sound during hard acceleration – but the power comes on down low. Volvo says it reaches a full 258 pound-feet of torque at 1,800 rpm, and it keeps pulling strong all the way to its 6,000 rpm redline. Full-tilt sprints reach 60 mph in a respectable 6.2 seconds. Around town, this powerplant feels brisk – dare I use the word sporty? – and its comparatively rough character is seldom noticeable.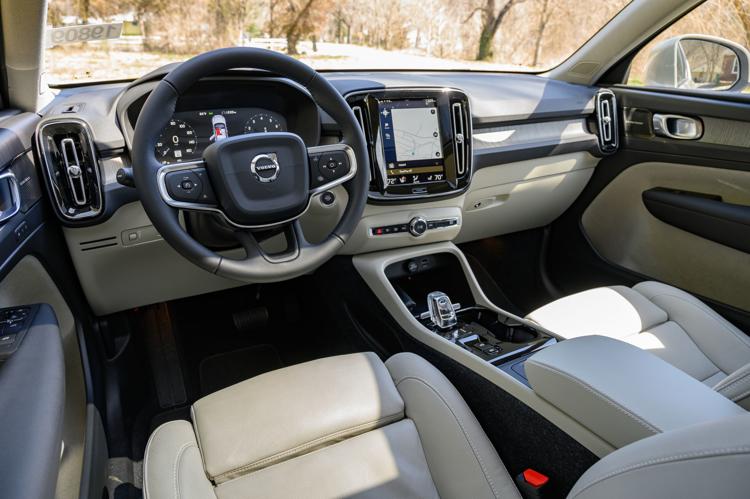 Part of the reason why unpleasant engine notes aren't perceived is the fantastic factory stereo from Harman Kardon. Although not quite up to the best-of-the-best Bowers & Wilkins stereo found in the XC and S90, the Harman system still portrays an excellent sense of space, letting sounds seemingly float beyond the borders of the interior. Along with the powerful stereo, as is found in the XC and S90, the high-end luxury carries over to the feel, fit and finish in the XC40. Bright colors, metallic accents, open-grain driftwood panels and a huge panoramic roof combine for an overall ahhh feeling. Plus, continued use of one of the best infotainment systems in the industry doesn't hurt, either. Other reviewers complain about boot-up speed or lagging responsiveness in the 9-inch touch screen, but in all my use, I've been nothing but completely satisfied by its operation. The seats, while carrying the Volvo tradition of being quite nice, aren't going to leave me longing as they did in higher-end models. There's plenty of space in the rear, as well, although seat backs are a bit upright. Other surprises hide in the cargo area, including clever ways to divide the space and a really smart way to store the cargo cover instead of that dusty corner in your garage.
Hidden beneath that fresh exterior is an all-new platform Volvo is calling "compact modular architecture," or CMA. As I found, the CMA platform is quite capable, but not as advanced as the Scalable Product Architecture unibody platform found under higher-end Volvo XC90s and XC60s. One primary difference is suspension layouts: In the XC40, a four-link with steel arms and coils is employed, as opposed to five-link with composite leaf spring. What that means on the road is a bit more of a bouncy feel and not quite the same level of competence in the twisty bits. Perhaps the firmer, more taught sporty R-Design model would be a good choice for those wanting a bit more of a catlike character. But the XC40 was never meant to be a back-road burner. Much like the engine, its suspension is just satisfying enough to not be a negative.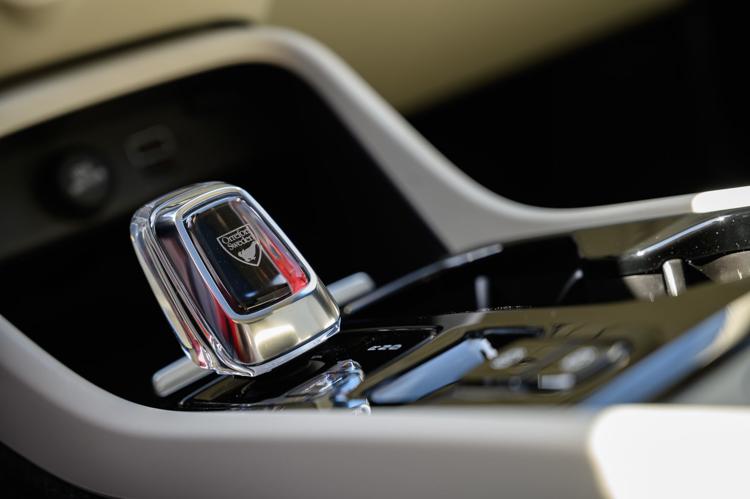 As mentioned, Volvo focuses on safety. For some, that's a big buying point; I happen to think the driver is the most important component of safety. But it's nonetheless good to know that the XC40 received the highest crash-test ratings. Elsewhere, you find all the other class safety features – blind-spot monitoring, cross-traffic alerting and so forth – but maybe some of these features are tuned a bit aggressively. On three occasions, the vehicle decided to buzz my seat and steering wheel; and apply brakes because of stationary cars in the left-turn lane. The first time caused a momentary blood-pressure spike and, after that, just an eye roll. And Volvo's implementation of semiautonomous driving here works, though it was a bit too choppy to ever cut loose.
Taking all these factors into consideration, I'm asking myself again why I liked the XC40 so much – enough that I would put it at the top of its extremely crowded field, up there with the Mazda CX-5 Signature. I think it all comes back to the feel and its unique sense of style. Enjoyment and happiness are synonymous, and being behind the wheel of the XC40 just makes me happy. Although I would certainly appreciate a bit more driving excitement, that wasn't my parting thought as I handed the keys back. Volvo never had adrenaline junkies like me in mind when it put together its entire line, but somehow the company managed to produce a stable full of very pleasant surprises anyway. 
PRICE AS TESTED: $47,680
LOANER FROM: Volvo West County, wcvolvocars.com