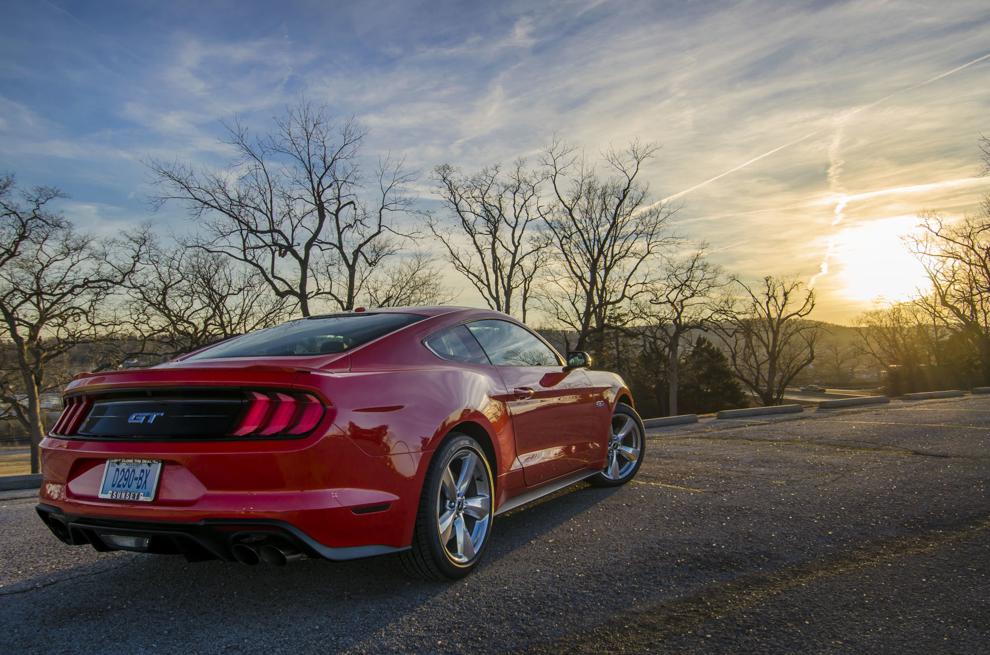 The Ford Mustang isn't just a car; it's a bacon cheeseburger, the Grand Canyon, the New York Yankees. No, the Mustang isn't just a hunk of metal and plastic; it's an icon that defines Americana in pop culture, movies and daily life. And just as if the Yankees decided to roll out all-new fuchsia uniforms, so too is the entire automotive press talking about the 2018 midcycle refresh for the Mustang. Touting a long list of performance and refinement improvements, this new Mustang deserves all the buzz.
Surprisingly though, it's not Ford leading the direction of evolution. When Chevrolet released the truly all-new Camaro in 2010, it might not have realized it, but it spelled the end of the traditional muscle car. Until then, the thinking was that ditching the antiquated live-axle rear suspension for a more modern independent setup would compromise straight-line performance. But when the zeta-architecture Camaro proved dominance over the Flintstones-esque Mustang of the time, Ford had no option but to respond. And in 2015, respond it did, with the internally code-named S-550 Mustang: a truly all-new car, for the first time designed around an independent suspension from the ground up.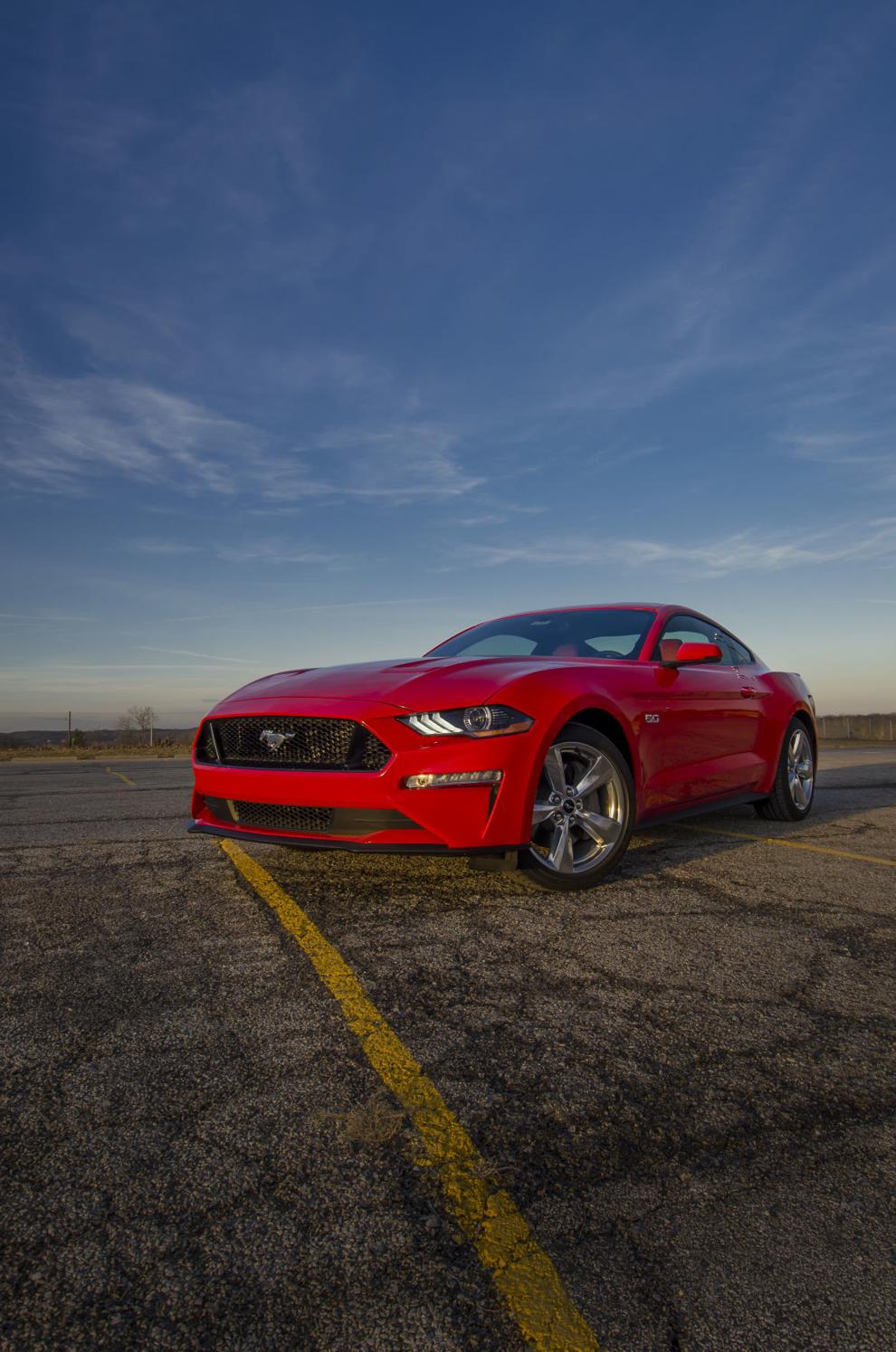 For that year, momentum swung back in the Mustang's direction. The change was short-lived, however, because in 2016 Chevy released another new Camaro based on the alpha-architecture. This was the car I drove in April 2016, when I was gobsmacked by its legit sports car chops – gone was any last figment of muscle car feel. Again, Ford was playing catch-up. With the release of the GT350, Ford again proved it wants not just to play but to compete for the crown. The pony car wars had taken a new direction, one that bodes well for buyers of any performance car. Now, Ford and Chevy weren't just competing with themselves; shots were being fired into Europe, as well, with potential BMW, Mercedes and Porsche buyers having to justify their purchases against cars just as fast – or faster – at half the price.
That last point cannot be understated. Both Ford and Chevy have upped their game in a way that 20 years ago I would have never thought possible. As they have evolved together, along similar lines, the natural inclination to pit them against each other remains. This refreshed 2018 Mustang GT is the latest in that line.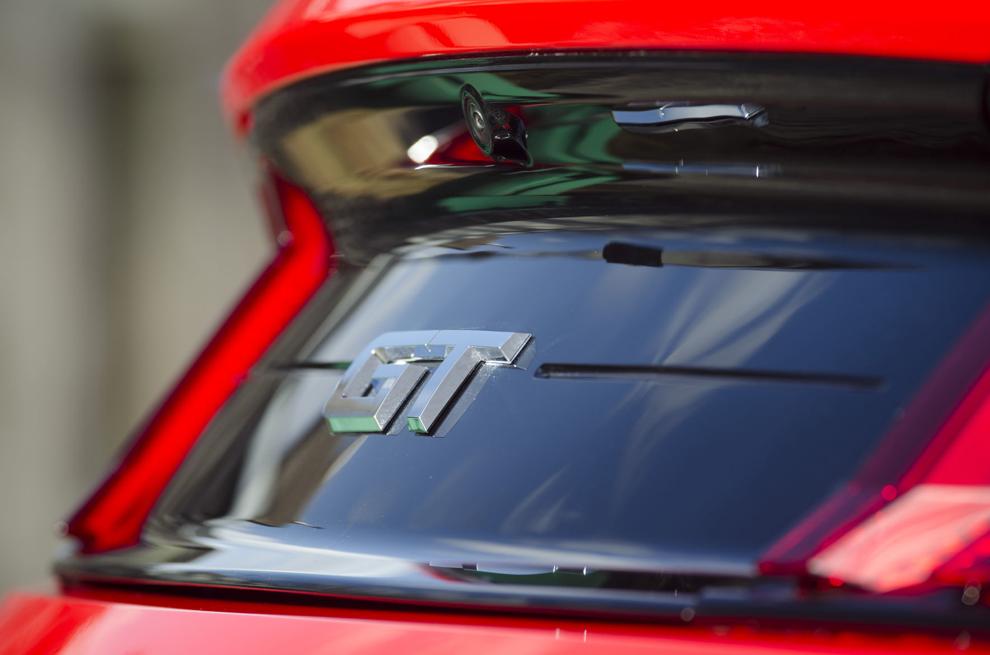 Being unmistakably American, the car first poses the question of what's under the hood, and there are a host of changes. Still a 5.0, the new Coyote powerplant raises displacement from 4,970 cubic centimeters to 5,030 cubic centimeters by replacing the former cylinder liners with a spray-in coating and a machining process derived from the supercar Ford GT. All-new cylinder heads employ both port and direct injection, and the compression ratio is raised from 11:1 to 12:1. That's a short summary of changes, resulting in horsepower raised from 420 to 460, and torque gets a bump to 420 foot-pounds. All of this is good for 0-to-60 sprints in the low 4-second range and ¼-mile blasts around 12.5 seconds – with many reports of high 11s – which is borderline supercar fast. But maybe the biggest difference is in the redline, raised from 7,000 rpm to 7,500. On paper, this might not sound like much, but under full-throttle tip-in, this new engine begs to see the rev-limiter after each and every stoplight.
The LS-series motors in Camaros and Corvettes are also both spectacular in their way, but I'm going to put myself out there and say neither has the soul of this Ford Coyote motor. It's like a little devil on both shoulders: Absent is the voice to take it easy, and all I hear is begging for more. Revs come freely and with much reward, and heard through Ford's Active Exhaust System, the sound is a glorious improvement. This isn't just a great motor; it's a great motor that makes you re-evaluate other great motors. Looking back, many of the great twin-turbo V-6s I've experienced seem dull in comparison. In what's one of the great ironies of the automotive world, the big American V-8 has advanced to the point where it's now the unique and compelling alternative.
Like the barrel-of-monkeys fun of the Jaguar F-Type's exhaust note, it would be easy to spend all my time talking about the GT's motor, but that would make light of the other notable changes. For instance, Ford says a whopping 60 percent of all GT buyers opt for the manual transmission. For these folks, there's an all-new six-speed dual-clutch transmission with a variable-mass flywheel. Although I didn't get to drive that option, I certainly will in the future. Instead, Sunset Ford provided me with the also-new 10-speed automatic. (Yes, you read that right: 10 speeds.) This was a transmission co-developed by Ford and GM – turns out cats and dogs can live together. And apparently it's versatile: It can be found in the Raptor supertruck, the 650-horsepower Camaro ZL1 and the Mustang GT. Driving with a 10-speed is an unusual experience. It can row through gears without any tactile sensation, with only a slight change in exhaust tone to tip off the driver. Look down at 30 mph, see the indicator read sixth gear and wonder, "How did I get into sixth that fast?" And when in sport or track modes, it displays a telepathic sense of knowing what gear is needed. In all, it's a very good show from an automatic transmission, but it's not perfect. Manual gear selection through the column paddles does have enough lag to be irritating at times, and downshifts during aggressive back-road carving can upset the car's balance enough to spike your heart rate. With a bit better programming, this transmission could be perfect, but as is, I'd opt for the manual even knowing I'd lose a tenth or two in my 0-to-60 sprints.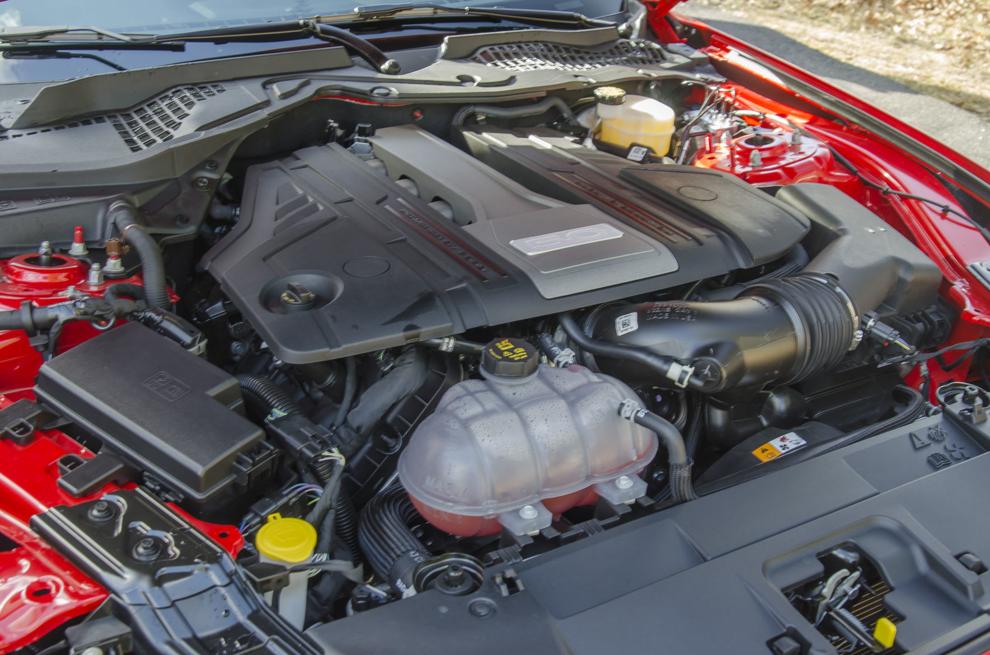 Typically, I spend much of my word count discussing how a car feels when being hustled through twisty back roads. This time, though, I'm not doing that. Although the car I drove was very capable, it did display some less-than-admirable traits when approaching the limits. But there wasn't a loaner available that was optioned with the Performance Pack or Magnetic Ride shock package, both of which are options a driver such as myself would check the box for if purchasing. Both options would go a long way toward alleviating the shortcomings I experienced. My GT loaner was optioned in a semi-aggressive way, but one mainly about-town drivers might choose. And in about-town driving, it was seriously sublime. The Premier Package seats are supple and supportive, and ride comfort was high enough that I was tempted to take off for Gulf Shores, Alabama. I imagine Ford will sell mountains of Mustangs optioned just this way.
So while readers will have to wait before I draw a conclusion about which is the ultimate performance king, the Camaro SS or the Mustang GT, one thing I can tell you is it's easy to see why Mustang sales far outpace those of its crosstown rival. It's much more livable on a daily basis, primarily because of the coffinlike seating position and visibility from the Camaro. Either offers myriad performance and luxury options, but it's that fundamental design flaw that has almost certainly moved many buyers to the Ford camp. That said, the new Mustang GT is quite an achievement and stands the test of almost any cross-shopping comparison. In some ways, it's made me rethink what I want in my next car. And I'm already salivating at the opportunity to test a six-speed and Performance Pack- or Magnetic Ride-optioned car in the future.
LOANER FROM: Sunset Ford (sunsetfordstlouis.com)
PRICE AS TESTED: $46,680