Land Rover and Jaguar are British, right? Of course they are. They've been independent companies recently. They've also parked under the same roof as British Leyland during the 1960s, '70s and '80s – and then there were the 2000s, when Ford tried and failed to sell ho-hum cars under those premium brands for top profits.
Continue to 2008, when Jaguar and Land Rover sold to the Indian company Tata Motors. Tata makes everything from the world's cheapest car – "car" being a generous descriptor for what's basically a soda can powered by a moped motor – to twin-axle dump trucks, buses, military vehicles and construction equipment. Basically, if a need exists for something with wheels and a motor, Tata makes an inexpensive version.
So when the lowbrow Tata purchased highfalutin Jaguar Land Rover (JLR), the collective automotive world assumed those brands were kaput. With a decade passed, however, we're relieved to recognize that assumption as hasty. JLR has returned to its former glory, with sales going from count-on-one-hand to more than a half-million units worldwide. Even more important – and responsible for that success – has been the fact that JLR's unique British quality and character have remained. Tata made the smart decision of keeping decision-making for those brands in Coventry, in the center of the United Kingdom.
Jaguar and Land Rover now share platforms – knowledge I wish I had possessed prior to preparing for this review but sadly didn't. The first example of JLR developing a platform for cross-pollination appeared in 2016 as the Jaguar F-Pace. From the beginning, this modular architecture was designed to serve as the underpinnings for a new generation of Jaguar and Land Rover vehicles. Making heavy use of aluminum for lightness and boasting a sophisticated suspension setup, this platform's something of a chameleon – highly tunable for both sedans and SUVs with either sporty or off-road aspirations.
To ensure a fair comparison, both the F-Pace and Velar driven made use of the same supercharged 3.0-liter V-6. (Both come with a wide range of other powerplant options.) In both, the V-6 wrings out 380 horsepower and 332 foot-pound of torque and couples with the same ZF eight-speed automatic transmission. But JLR well recognizes issues when competing products on the showroom floor don't distinguish themselves clearly – just ask Chevy/Pontiac. In that they both clearly have stylings all their own, the promise remains that they both have character and driving dynamics all their own, as well. So to the road we go!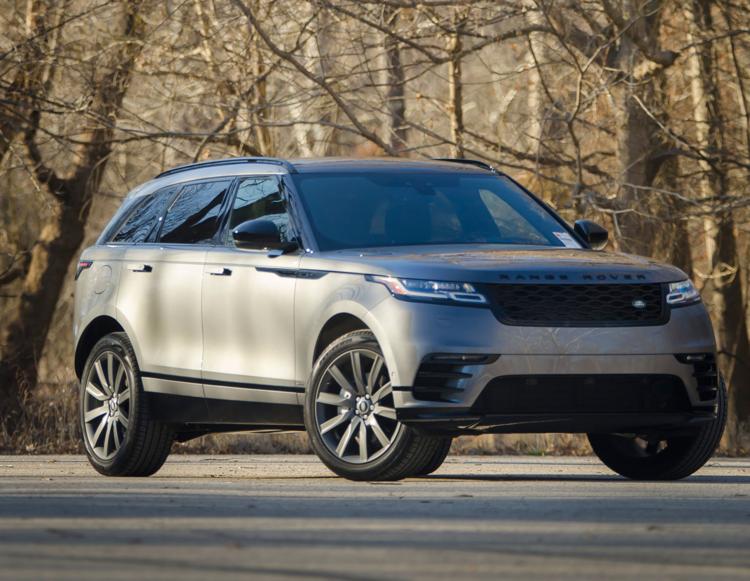 2018 Range Rover Velar P380 R-Dynamic HSE
First impressions – they're important. I'll just say this: Velar makes quite a good one. Outside, it balances everything perfectly – sporty and stylish, refined and edgy. I rarely look back at an SUV when leaving a parking space, but this shape struck me as striking in subtle ways and led to many backward glances. Inside the undeniably classy design, execution continues with a wow-inducing combination of luxurious materials and perfectly integrated tech bits. My previous high bar for this, the Volvo XC90, now has a challenger. Powering on the Velar – with its bright double layout, full-color instrument cluster and head-up display – made me feel happy for the future of cars. If I were buying, the Velar made a first impression so strong I might have signed paperwork before even a drive. Yes, I'm gushing, but the truth is, Land Rover hit a grand slam with the execution of this vehicle's design.
But I did drive (tough job, that it is) and enjoyed my time behind the wheel, as well. The Velar's obviously been tuned more to the luxurious, with throttle response slowed, suspension inputs highly damped and road noise/feel all but eliminated. Typically, such characteristics don't sit well with me as a sporting driver, but in the Velar, I felt differently. As with my driving experience with the Volvo XC90, a sense of luxury and calm was so effectively conveyed to me as the driver that I never missed the ability to wring it out on twisty backroads. Also, off-roading has always been synonymous with Land Rover, and I'm told the Velar's quite capable, although I had no chance to test that myself.
Otherwise, I felt a bit enamored of its infotainment system. Having so much of the car integrated through touch screens can, I'm sure, seem off-putting to some, but the Velar features such integration smartly done and quickly mastered. I wouldn't rank it quite as cool as a Tesla, but it's certainly classier to behold. Like Audi's virtual cockpit, the Land Rover customizable instrument cluster feels futuristic and quite functional. Capacitive-touch steering wheel-mounted "buttons" control the cluster – another thing new to me. All around, the interior exudes class, and who wouldn't love the Velar's massaging seats?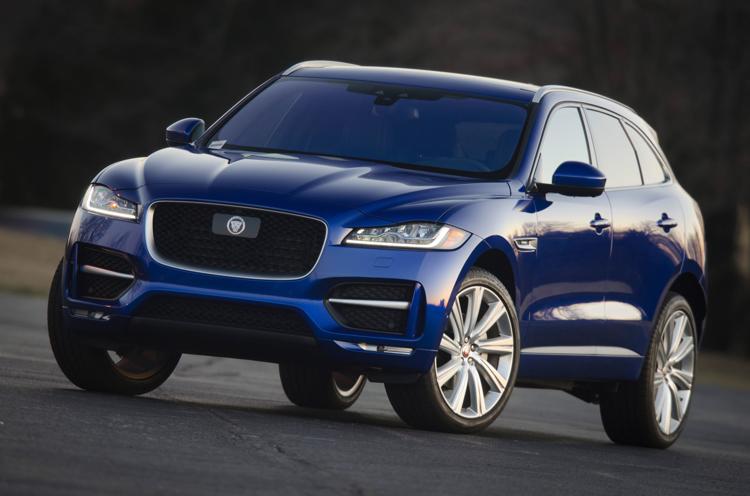 2018 Jaguar F-Pace 35t R-Sport
A glance at this big cat should make clear it has intentions different from the Velar's. Sharper lines and a more aggressive front fascia tell the tale: The F-Pace is the sportier alternative. Inside, as well, it feels more Spartan, with seats sporting aggressive bolstering for support. On startup, you hear something the Velar lacks: an audible exhaust note.
All those niceties on the Velar come with a weight penalty, and the lighter F-Pace feels more flickable. Its throttle response has been tuned to reward a twitchy right foot, and combined with the exhaust growl under throttle, it sparks a significantly more visceral emotional response. I took the F-Pace on one of my favorite back roads, which proved rewarding and communicative enough to prompt a grin, especially when I set the gearbox selector to sport and used the manual shift paddles.
Although many bits from the Velar's interior also grace the Jag's – the massive glass panoramic roof, for instance, and the high-grade stitched leather – it has a completely different feel. Taken on its own, the result can compete with anything in its class. It's just that the Velar occupies another level.
Product differentiation constitutes no issue here. Although fraternal twins, the Velar and F-Pace remain individuals. Moreover, trepidation over the Indian Tata leading two of Britain's premier brands was clearly misplaced. Both the Land Rover and Jaguar make a crowded and competitive SUV shopping field more lively and fun. Both deserve to be here. Furthermore, they present an interesting conundrum: On one hand, you can easily see why the F-Pace immediately became Jaguar's top-selling model, with some even saying it saved the brand – it's one of the rare few SUVs that earn that acronym, delivering both sport and utility. On the other hand, the Velar radiates want, class and refinement and makes me wish I had a British accent.
So which to buy? The Velar feels fresher, a feeling that will keep for years into the future. The Jag's absolutely more a driver's car, but I did wish it had the showoff living space of the Velar. As good news, though, both share a roof at Plaza Jaguar Land Rover, so do yourself a favor: If you drive one, make sure to drive the other. 
LOANER FROM:
Plaza Jaguar Land Rover St. Louis, plazajaguarstlouis.com
PRICE AS TESTED:
Velar: $86,931
F-Pace: $71,418