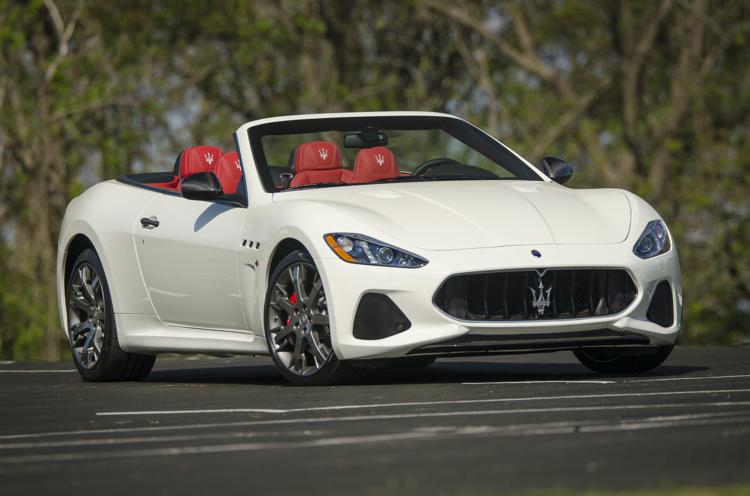 People overthink things, sometimes to the point of madness. A dizzying array of choices is sometimes our enemy. Why do we do it? I believe it's so we can rationalize that we made smart, thoughtful decisions. My favorite part about grocery shopping isn't the cart full of things I need – it's that one impulse item. Eat what you want, wear what you want and drive whatever car makes you feel how you want.
The Maserati GranTurismo embodies that ideology. It's not a car that will sell you based on its spec sheet or latest gizmo tech. It looks good, sounds good, feels good to the touch. The inside of it even smells good. The GranTurismo's pitch remains simplicity itself: If it ain't broke, don't fix it.
After time behind the wheel, I must agree; it definitely ain't broke. The outside lines look stunning from every angle, in a classy way that will entice 20 years from now. Although not 20 years old yet, this GT has entered its second decade and has remained largely unchanged from the car that debuted in 2007. The Porsche 911, comparatively, has gone through three major revisions in that time. The Maserati GT thus ranks as something of a relic – albeit a jaw-droppingly attractive relic with a timeless shape.
Under the hood lurks a cross-plane crank, 4.7-liter, Ferrari-built V-8 engine, based off the flat-plane crank motor used in the long-retired Ferrari 458. This motor dates back some 16 years or so to its original design, and despite a few newly designed nuts and bolts, it, too, remains mostly unchanged. The motor was designed before the age of economy forced turbochargers onto everything, and it proudly eschews its contempt for mileage. Even at 16 years old, this powerplant is one I can take, no doubt. Impressive 10 years ago, its specs on paper fall a bit short now – 454 horsepower and 384 pound-foot of torque, delivering 0 to 60 mph in 4.7 seconds. Seemingly impressive numbers at first, but a new Mustang GT would whomp this $180K Maserati. But again, this car doesn't sell you on its specs; it sells the feeling.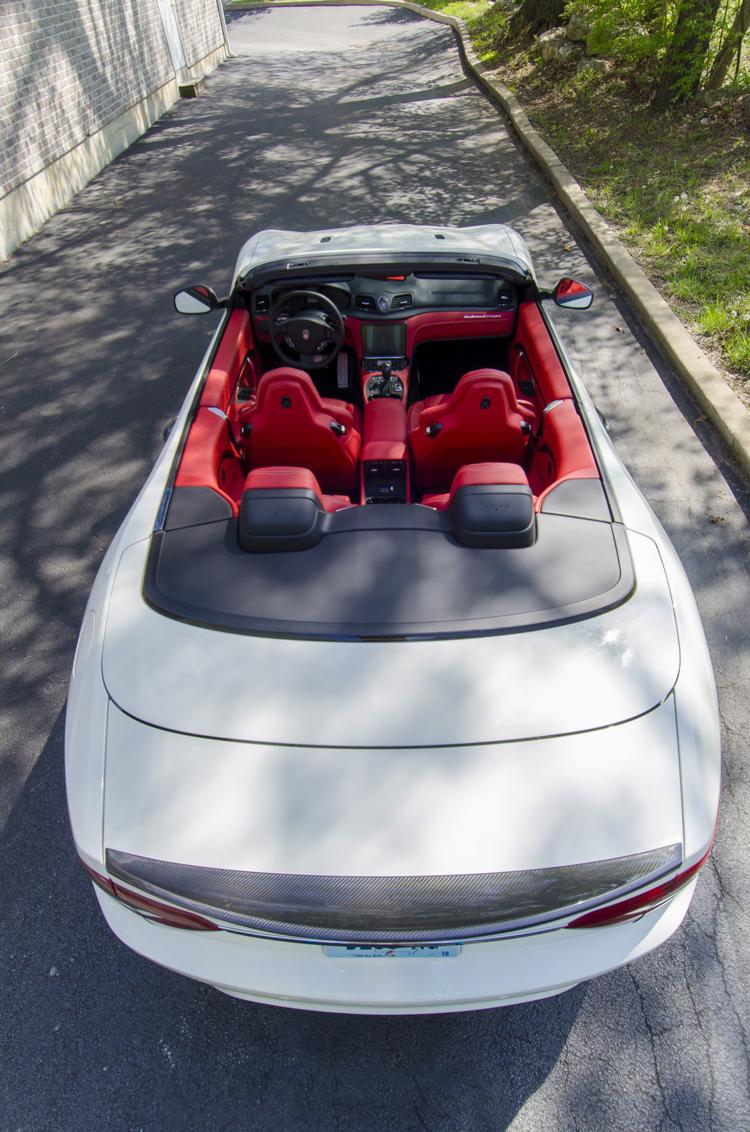 Some decisions to keep outdated bits in place work in the car's favor. Another example is the ZF six-speed automatic in a day of eight-, nine- and 10-speed transmissions. Employing fewer gears means less fuel economy, but fewer gears also result in a wider range of the rev counter being used – meaning that glorious note is always changing, evolving, singing to the driver. Antiquated too is the steering – no electric assist here, just an old-fashioned hydraulic rack. Nearly everywhere, the motor-driven, hydraulic pump-assisted steering rack has been replaced with an electric motor, and doing so gives around a 1 mph boost to economy. But the fact is, few electrics feel as linear as a hydraulic rack, and none have the same feeling of connection to the road. Even the very best electric-steering setups just don't have the same feeling. The Maserati GT, however, gives the driver a much-appreciated throwback feel. I was actually quite surprised by how much sensation comes through the steering wheel: Although it's not a canyon-carving machine, it does have the steering of one.
Yes, the Maserati GranTurismo is a big car, and in most ways, it feels like one. It was never intended to be a supercar, as being a GT remains a thing all its own. It's meant to excite for short bursts and then return to comfortable high-speed cruising. It's a role, a category, that Maserati created and lives on today. Truth is, as most cars are getting bigger, even ones sold to us as sports cars could better fit into the GT category. Few can make a trip to the grocery store feel as special as this GT does, though.
As implied, the Maserati GranTurismo is Italian in execution, but I think the real Italian comes through in the interior. Hand-stitched, supple red leather is to die for, and what's more Italian than that? Every seam and stitch, every one defines perfection. The bits of carbon fiber, aluminum and Alcantara microfiber material on the dash, doors and pillars add sensory interest in both sight and touch. And the vehicle integrates the all-new Chrysler-sourced touch-screen infotainment system without disturbing any lines. Really, although the interior design seems quite simple, the meticulous detail of build and material choices sets it apart. I'd gladly embark on a days-long road trip in this space.
The Maserati GranTurismo doesn't make any sales pitch. It doesn't woo you with specs, technology or impressive numbers. In one possible explanation, Maserati remains happy with the car and thinks you'll be, too. Or as a small company, Maserati perhaps lacks the resources to devote to a redesign. I suspect the truth involves a bit of both, but the result remains wonderful. Like the grocery store impulse buy all over again, it constitutes emotion expressed on four wheels – and that's an argument all its own for buying. 
LOANER FROM: Jim Butler Maserati, jimbutlermaserati.com
PRICE AS TESTED: $180,940