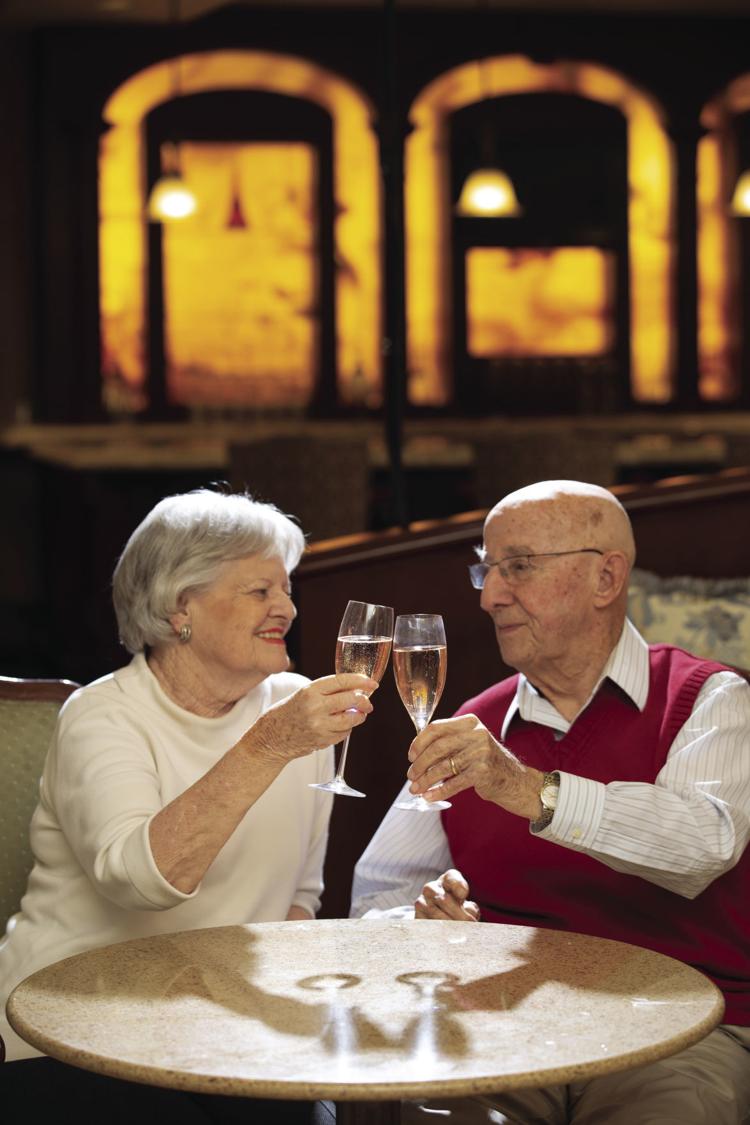 Make the resolution to live life as you imagined it. Enjoy culture-driven conversations with fellow intellectuals. Embrace your competitive nature in a game of bridge or bocce ball. Visit to your favorite St. Louis haunts and trips to some places you've yet to go. Why wait? Exceptional living begins here at The Gatesworth.
"One of the great benefits of independent living is you [can put what you want] on the calendar," says resident program director Kathy Davis. "You get this goodie bag of stimulated living. Free, optional accoutrements that can make residents feel relevant in conversations, or expose them to new music and films. Whether you're a competitive bridge player, like politics or art classes, these are things to look forward to [at The Gatesworth]."
Transitioning from a beloved family home to a community for seniors can be challenging. At The Gatesworth, the move can feel rewarding with endless opportunities to socialize while still providing residents the peace of having their own home and the ability to do as they please.
Residents Margot and Allen Heininger, for instance, have found complete compatibility with their surroundings. "Staying active is easy," notes Margot Heininger. "There are all kinds of exercise programs. My husband loves to swim laps. One of the nicest things we can still do is [participate in] our civic activities by supporting the [Saint Louis] Science Center and The Muny. We live a perfectly secure life here."
Her husband, Allen Heininger, agrees. "We're particularly pleased with the staff," he adds. "They're just good people. We know the original founders and they had their heart set in the right way. The needs of the people are seen to, with a good facility and staff."
A diverse roster of activities ensures that residents keep sharp as well, from a book club and current events weekly discussion group to a lecture series and philosophical discussion group with university professors.
"We serve dessert and coffee at The Philosophical Café," describes Davis. "The professor lays out a topic – kind of a big, open-ended [thought]. He recently talked about the limitations on freedom of speech. He gets the conversation going and skillfully directs it around the room so that anyone can weigh in."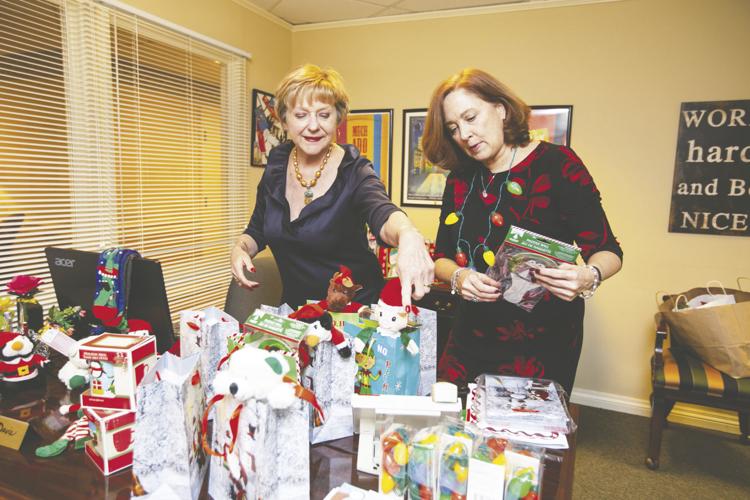 These stimulating debates invigorate residents' minds as much as do the cultural events that residents can attend around the city. They can even enjoy fun excursions to neighborhood favorites, like Milo's Tavern on The Hill, where residents take part in friendly competitions with bocce ball.
The Gatesworth also provides gaming opportunities on its pristine landscaping, with a newly laid, seven-hole putting green. "We have a putting contest once a month, with prizes," tells Davis. "I've been amazed at the prowess of our women golfers!"
Meals at the independent living community are an experience in themselves. The Gatesworth's executive chef trained at The Culinary Institute of America in Hyde Park, New York, and has served on the local board for the American Culinary Association, as well as central regional VP on its national board.
"I love making people happy," describes Chef Brian Hardy. "It's nice to do things when you hear residents love a certain [dish]. When they see you make that for them, they feel like, out of the 300 people around, you're cooking for them. To be able to have that kind of connection is one of the best parts of my career."
In addition, Hardy takes on apprentices as an adjunct professor at Forest Park – St. Louis Community College, offering externships at The Gatesworth to his students. He is proud to watch as they go on and achieve national and international success. This all translates to an inspired team of culinary creatives at the ready to serve residents' mouth-watering dishes.
From meals to remember and events that inspire, residents at The Gatesworth feel like they are living la dolce vita. "You're living as good a spot as you can right here," advises Allen Heininger. "There's no place like home – and this is home to us now."
The Gatesworth, One McKnight Place, St. Louis, 314-993-0111, thegatesworth.com
The business news you need
With a weekly newsletter looking back at local history.