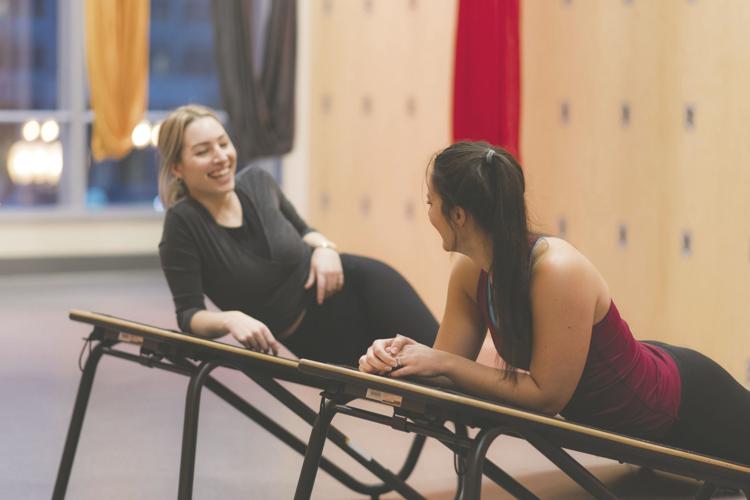 As we brace for the start of a brand new year, and the resolutions that come along with it, it's important to find a place – and a team – that not only supports us in achieving those goals, but also motivates us to keep, and push past, them. At Wellbridge Athletic Club & Spa in Clayton, members don't just have a place to exercise – they sign up for a healthy lifestyle of holistic wellness and community.
"It's not just a gym; it's a health club and spa," general manager Jason Hardin says. "You get a full experience when you come in. There's a lot of different variety. I think that's what separates us."
With more than 25 years in business and a brand new location as of 2018, Wellbridge is equipped to give metro-area residents the kind of inclusive health and fitness destination that sets individuals on a successful path. "It's a fairly large club," Hardin says. "The three-level facility is in the Centene building and comes complete with six different studios, executive locker rooms and a saltwater pool."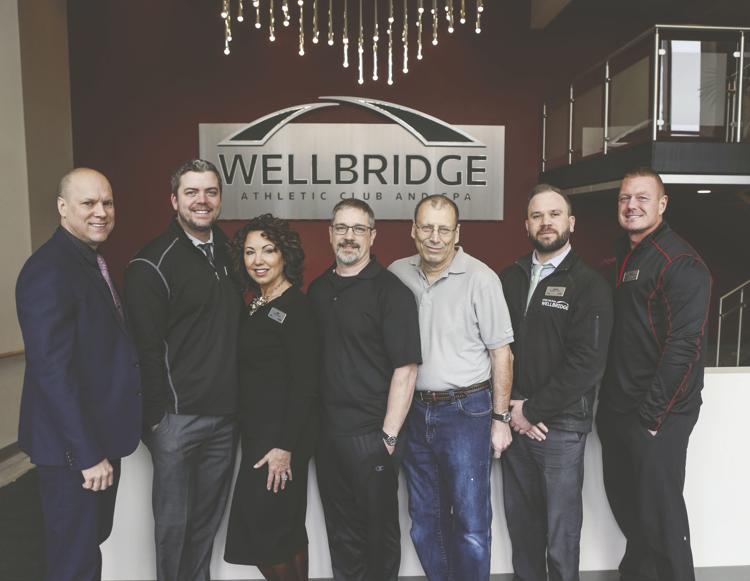 Beyond the top-of-the-line facility, Wellbridge has an impressive list of amenities for every person and any passion. "Our amenities really set us apart," Hardin adds. A few options include the energy bar, which offers smoothies and protein bites, valet parking, and a kid's club that provides childcare and emphasizes active play. Additional features, such as programs designed to develop personal relationships, as well as social activities that range from happy hours to pool parties to group outings to networking events, all add to the sense of community that inspires active lifestyles.
Through Wellbridge's initiative to develop the ideal wellness plan for each member, the club provides more than 200 classes per month that challenge both the mind and the body, guaranteeing you'll find something that answers your fitness goals. From yoga to cycling to high-intensity strength training, each class takes place in a studio specifically designed to remove unnecessary distractions from your workout. If group classes aren't your speed, the club also employs 30 professionally certified personal trainers that the club's website describes as being as talented as they are personable. "It's a great one-on-one [fitness experience]," Hardin says. "A lot of our members [opt to] do personal training."
For those looking for an even more comprehensive wellness regimen, Wellbridge also offers a full-service spa. A variety of massage services, skincare treatments and salon care serve to keep members relaxed, refreshed and rejuvenated no matter what their daily routine throws at them.
"It's a place where clients – members and nonmembers – can come to inspire their wellness and be the healthiest 'you' you can possibly be," Hardin concludes. "We encourage corporate wellness, individual wellness, [and] a healthy lifestyle overall."
Wellbridge invites anyone interested in exploring its premier club to enjoy three-day free access passes to try it for themselves. Call the Clayton office, and speak to Hardin or anyone on the membership team to learn more.
This year, resolve to do more than get fit – join a community, and build a lifestyle centered on wellness, at Wellbridge.
Wellbridge Athletic Club & Spa, 7676 Forsyth Blvd #100, Clayton, 314-746-1500, wellbridge.com