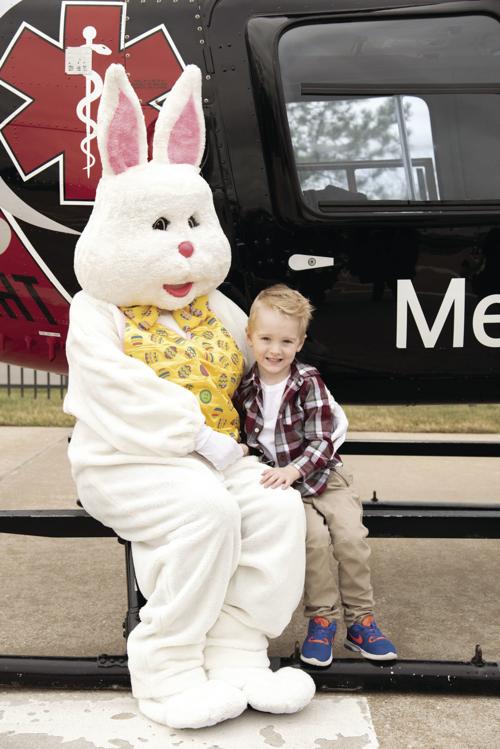 Hunt for a Cure: Happening May 31st! 
---
Since its inception in 1944, The Leukemia & Lymphoma Society (LLS) has united the community in support of a brighter, healthier future that is free of blood cancers.
"LLS has played a major role in helping to identify areas of research that are most critical, as well as being a major player in funding cancer research," shares Dr. Rob Hanson, doctor to one of the organization's honored heroes, Luca.
Thanks to those efforts by LLS, more than $1.3 billion has gone to cancer research since 1949. In 2019, the Gateway chapter invested more than $6.16 million locally to discover cures and advocate for patient access. LLS also recently launched the Children's Initiative, pioneering an unprecedented collaborative clinical trial. This $100 million, multi-year endeavor accelerates treatments that have fewer harmful side effects, so that young patients can not only survive but thrive.
"Patients go through so much in the course of their treatment," Hanson describes. "Luca's a very upbeat child. That's a great joy to witness for everybody that is a part of what he's going through."
Luca was diagnosed at age 2 with leukemia. Today, the enthusiastic 4-year-old doesn't let daily at-home chemo treatments or monthly hospital visits keep him down. Fortunately, his mother Jenna Heidenreich says, Luca's youth keeps him from getting dispirited about contending with cancer.
"He loves all the things he has gotten to do as Boy of the Year," she shares. "He's gotten to wear a crown. We went to [an LLS event] celebration and he got to say 'thank you' into the microphone for everyone to hear and, [to him,] it was the best thing ever."
With the launch of its latest program, LLS confronts the alarming low-rate of approval on cancer treatments for youth head-on. The organization reports that, in the last 40 years, only four cancer treatments have been approved for use in children with cancer. The Children's Initiative aims to fundamentally change the way pediatric blood cancers are treated.
LLS also plays a critical role in a patient's life in other ways, aiding families with patient binders, co-pay assistance programs, support groups, educational outreach, nutritional consultations, transportation and additional needs.
"Families turn their lives in a completely different direction," Hanson says. "They have to refocus their energy and resources to take care of this child who's got a life-threatening disease. The way families navigate that is extraordinary."
This spring, recognize ordinary families who battle cancer with grace and unrivaled strength. Hop online at lls.org/childrens-initiative or participate in Hunt for the Cure on May 31st (updates on event's date and time can be found at lls.org/gateway) to continue LLS' message of courage and optimism."Every day, we see advances in our ability to treat and cure cancer," Hanson adds. "Always hang onto that knowledge. This is an era of hope."
Leukemia & Lymphoma Society – Gateway Chapter, 1972 Innerbelt Business Center, St. Louis, 314-590-2230, lls.org/gateway
The business news you need
With a weekly newsletter looking back at local history.