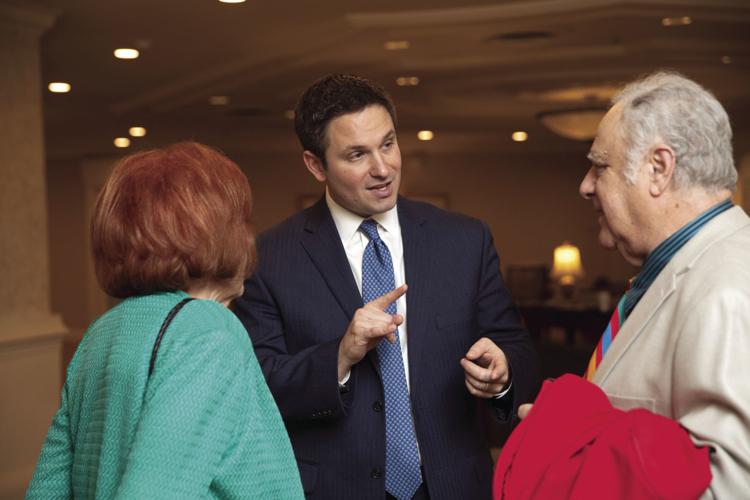 What do Forest Park Forever, the Opera Theatre of St. Louis and a PBS documentary showcasing the St. Louis Browns all have in common? They've all been topics for the St. Louis Icons series at The Gatesworth. This variety comes from listening and responding to what their residents are interested in, and creating a program that caters directly to them.
The Gatesworth has put forth a commitment to enriching the lives of residents and, according to resident program director Kathy Davis, that means helping residents have the lifestyles they want to live, while adding value. "One way we do that is through socialization," Davis says. "It's so important for good mental health and intellectual stimulation."
St. Louis Icons is a luncheon lecture series where The Gatesworth brings in a distinguished person or organization. There is a fall series between September and November, and they just wrapped up the spring series, which ran from April to June. Davis says the series will sometimes have a theme around the organizations featured in a series, such as a focus on the arts in the metro area - bringing in leaders of cultural organizations like the St. Louis Symphony or The Muny.
Davis says the response from residents is positive, noting that many of The Gatesworth residents used to be part of similar boards, so getting to hear presentations by people currently at the helm (as well as have one-on-one conversations) really resonates with them.
"The feedback from residents is just amazing," Davis says, adding that residents are always giving her ideas and suggestions.
According to Gatesworth resident Jane Tschudy, the staff is always accommodating when it comes to the events and the programs they provide. "They're very eager to please whenever there is something we want to see," she says. "It's never an issue to bring something up."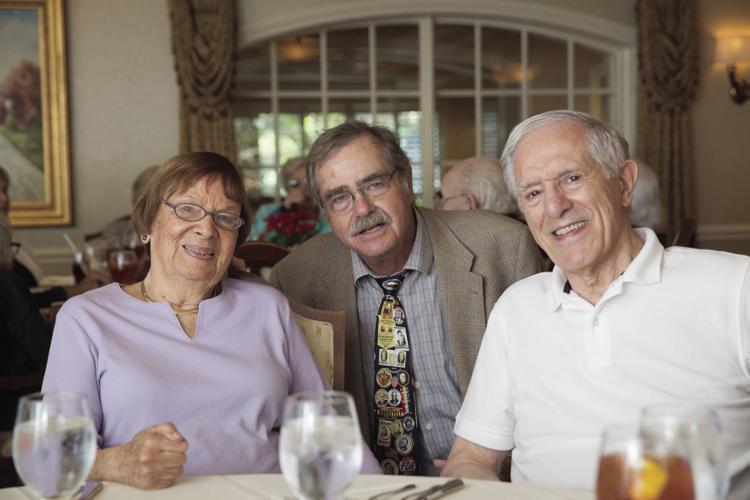 "It's about knowing our residents, and their interests, to create our programs or discussions," Davis says, adding that residents are attending because they appreciate learning new things and becoming more informed. "It's gratifying to see people interested in current events and social issues."
These programs and other classes aren't just about learning, they're about bringing residents together.
"When I first came here I didn't know anybody, and when I started talking to people at these lectures I made a lot of friends," Tschudy says. "From staff to other residents, I haven't met anyone who wasn't lovely." At a stage in life when ones world is getting smaller, The Gatesworth offers an opportunity to meet people and spend time with one another, and all they have to do is walk down a hall or into a room.
Davis has been with The Gatesworth for 18 years and truly loves what she does. "I get a charge out of coming up with new ideas and ways to draw people in," Davis says. "Everyone's got something that they want to come out and do." The St. Louis Icons series may be about enriching the lives of the residents, but Davis says she learns just as much from them.
"These are people interested in sharing knowledge and life experiences, and they end up giving back to the staff in turn," Davis adds. "Just open your ears and you get so much valuable input."
The Gatesworth, One McKnight Place, St. Louis, 314-993-0111, thegatesworth.com