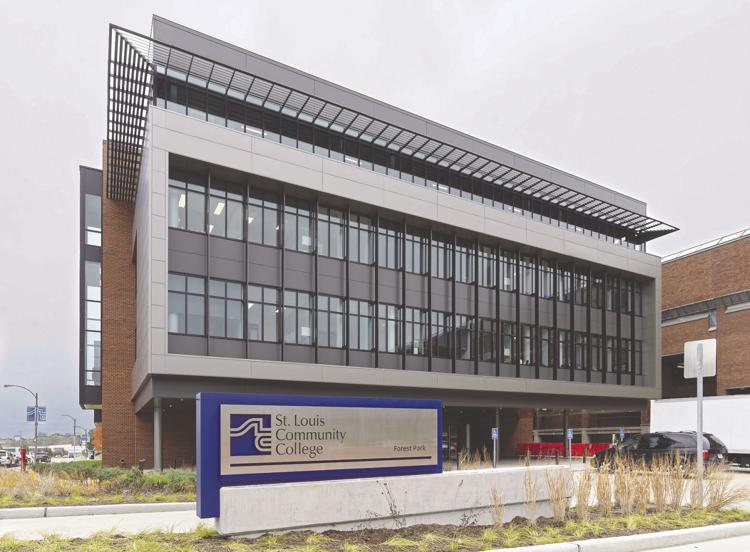 Beginning the journey to continue your education can be an overwhelming task, whether you're a recent high school graduate who is unsure of a desired focus, or a return student seeking to finish a degree or advance a career.
St. Louis Community College strives to lessen the daunting first step of earning your degree. The institution provides an alternative to four-year schools, especially in both urban and rural parts of the region. From workforce preparation to providing transfer credits for those looking to continue their education elsewhere, community college creates vertical pathways for every educational and career goal.
"Community college is all about access," says Dr. Jeff Pittman, chancellor and executive committee member on the St. Louis Community College Foundation board. Through public funding, St. Louis Community College offers courses for $113 per credit hour – a fraction of the cost of larger universities – thereby substantially decreasing the accumulation of student debt. "Community college makes sense for everyone," he continues. "[It's a great education] all for an incredible value."
And for those who need additional assistance, St. Louis Community College Foundation is there to help fill in the gap. Separate from the college itself, the 501c3 charity started in 1984 and connects the local community with the needs of students. The foundation provides tuition assistance to students, as well as financial support for essential educational materials, such as textbooks, transportation support and equipment – especially in fields requiring students to purchase their own tools and maintain them out-of-pocket, like the culinary arts.
Dawn Morris, a nursing student at St. Louis Community College, began the journey to continue her education five years ago, after making a career change. "[Being a stylist] wasn't my passion," she explains. "[So] I decided I would go back to school."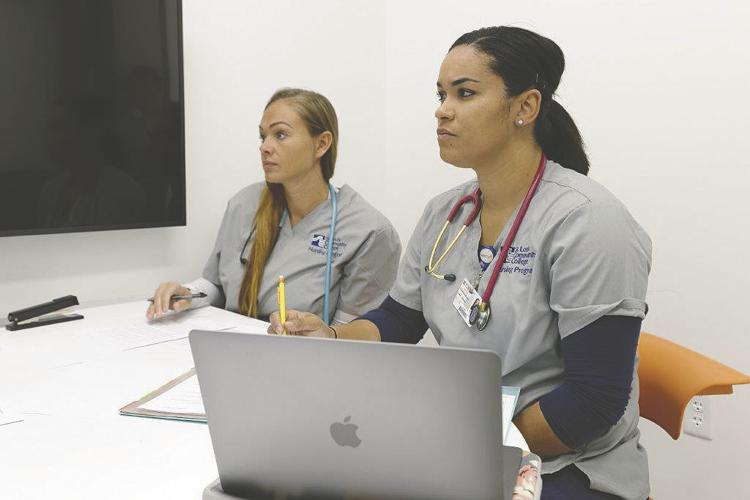 She quickly realized that St. Louis Community College was the place she was supposed to be. The college was able to ease her transition back into coursework by starting with a flexible routine of prerequisite classes that fit into her work schedule. Morris has nothing but praise for the attentiveness of the staff and the encouragement she received when she needed it most.
"[They were] very helpful facilitating my return to school," she says. "I feel like this is the best place I could be in this moment. I am very happy with my professors – they are all so helpful, and they want you to succeed. I'm not sure I would get that from a larger university."
The funding helping to make stories like Morris' happen consists largely of donations and fundraising events. On Saturday, Feb. 15, the St. Louis Community College Foundation will host its 12th annual Falling in Love in Five Courses Gala & Auction at the Four Seasons Hotel, St. Louis.
The event will include outstanding auction items and a fabulous meal from James Beard award-winning chef, Jonathon Sawyer, along with students from St. Louis Community College's culinary arts program. The proceeds will benefit scholarships for culinary students in the Hospitality Studies program, as well as other students in a variety of educational programs.
Tim and Robin Wentworth are the honorary chairs for this year's event. Having heard of the foundation through a previous year's gala, they immediately fell in love with more than just the spectacle itself. "That was the gateway," Tim Wentworth says. "We're not [St. Louis] natives, but we're supportive of anything that supports community colleges."
As the president of Express Scripts, Tim Wentworth adds that his company hires many community college graduates. "A lot of adults [feel] stranded in lower-wage jobs and as though they can't take the time out for school," he points out. "[Meanwhile], there are so many vacancies in the IT and biotech industries, and the largest workforce demographic is adults ages 30 to 40. All of the opportunities are there.
St. Louis Community College is really solving two problems at once."
The foundation also strongly encourages donations outside of its planned fundraising events. By providing a route to financial stability for students continuing their education in all stages of life, giving to the St. Louis Community College Foundation is truly a pathway to giving back to society as a whole.
St. Louis Community College Foundation, 3221 McKelvey Road, Suite 295, Bridgeton, 314-539-5216, stlcc.edu/about/foundation
---
WHAT/WHERE/WHEN
Falling in Love in Five Courses Gala & Auction
Saturday, Feb. 15
Four Seasons Hotel St. Louis, 999 N. Second Street, St. Louis
The business news you need
With a weekly newsletter looking back at local history.