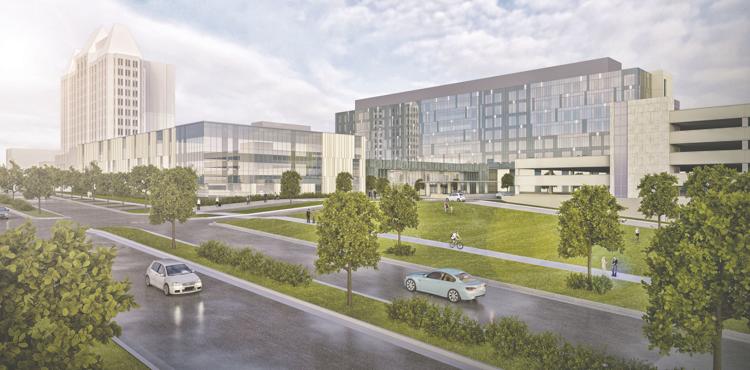 SSM Health ministries are significant to St. Louis, representing the faith attached to healing while continuing to build a comprehensive health community across the Midwest. Today, SSM Health constructs the future of medicine with SSM Health Saint Louis University Hospital, made possible by the SSM Health Foundation – St. Louis and local benefactors.
Corporate partner John Alberici, chairman of the board at Alberici Corporation, recognized the mission of this construction project as one closely aligned with his own. "We have a foundation made up of both family and corporate interest," he details. "We work for a lot of educational and medical facilities that are charities. When we come together, there's a sweet spot you share because your missions overlap."
Constructing the teaching hospital requires innovation, which Alberici has achieved through melding medicinal and educational purposes through functional design. For example, alcoves exist outside each patient room, allowing for teaching moments that won't interrupt flow of care.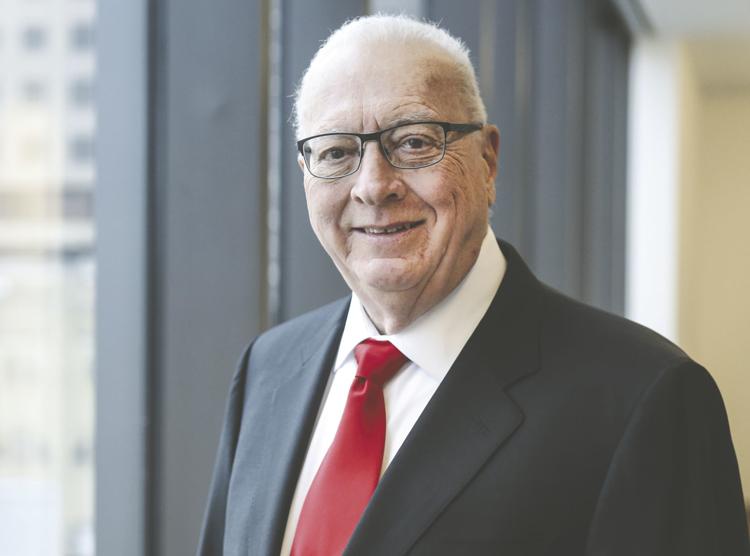 "A healthy community thrives," Alberici says, believing the hospital will be considered a city landmark. "The healthier the community, the more it grows. We're investing in ourselves."
While Alberici constructs the pioneering hospital, Mid-America Transplant tends to its vital programming. "As stewards of the gifts given through organ and tissue donation, we believe in giving back to the communities we serve," states Diane Brockmeier, president and CEO of the company. "Mid-America Transplant partners with programs and organizations aligned with our mission to save lives."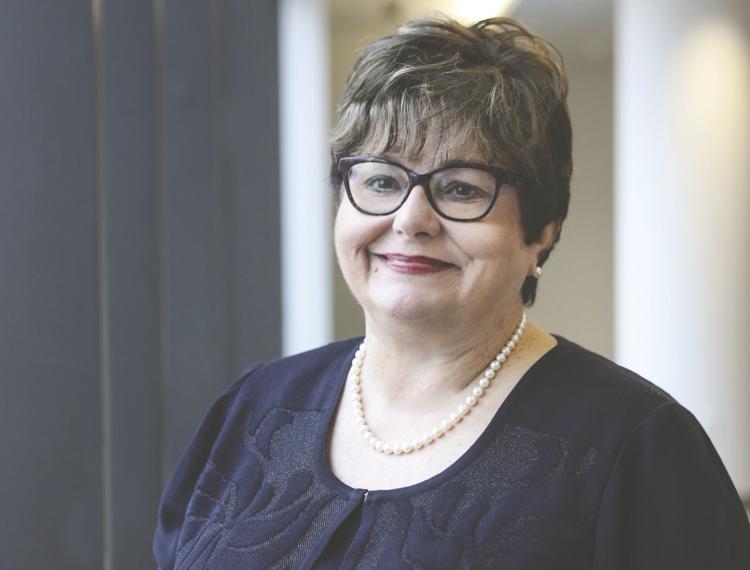 The Gift of Life room, funded by Mid-America Transplant, provides a private area for families during the donation process. "Our ability to save lives through organ and tissue donation is made possible by their heroic decision, and the Gift of Life family room is one way we can support these families in a time of unimaginable grief," Brockmeier shares.
Another focus for the organization is supporting those who conduct innovative research in the field of donation and transplantation.
"We are proud to support SSM Health Saint Louis University Hospital Transplant Center through the Mid-America Transplant/Jane Beckman Endowed Chair," Brockmeier adds. "This collaboration ensures we have world-class medical professionals working each day to save more lives through organ donation and transplant care."
Philanthropy ensures the completion of this state-of-the-art medical facility. David Orthwein was drawn to the project because it pairs well with his legacy of investing in strategic, mission-oriented and inclusive campaigns. As the great-great grandson of Adolphus Busch and great-grandson of William Orthwein, he is a successful farmland investor who follows a giving philosophy based on honesty.
A stalwart Catholic, Orthwein's gift will build the hospital's two-story chapel as an expression of his faith. This sacred space will welcome patients, visitors and staff, offering respite and solitude, as well as community and comfort through prayer, sacrament and faith sharing.
"David's gift will make a difference," says Paul R. Ross, president of SSM Health Foundation – St. Louis. "His investment in our community and staff, as well as in future generations of health care experts so that we can continue to serve all in our region, is significant."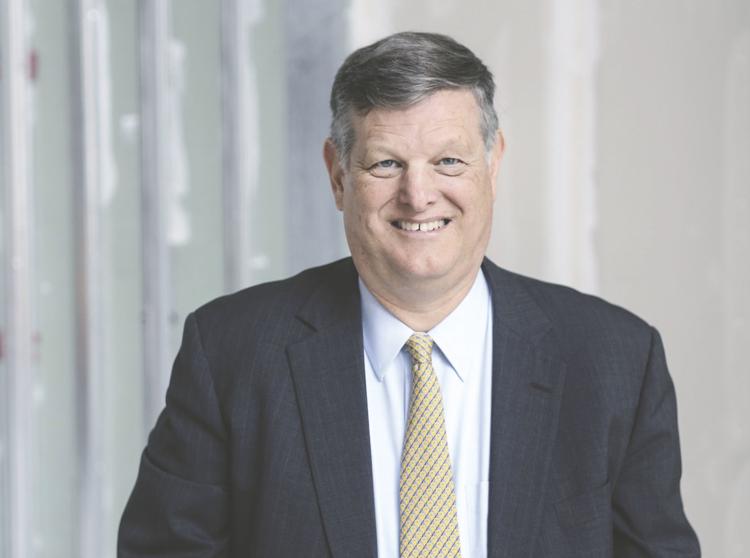 Support for the hospital is evident throughout the community, with corporations and individuals taking part to improve the city and lead by example. Enterprise Holdings Foundation has followed suit. "SSM Health Saint Louis University Hospital directly impacts thousands of lives each year," notes chairperson Jo Ann Taylor Kindle. "The new academic medical center will further enhance this important part of the city and ensure the growing health needs of our community can be met."
The Mabee Foundation also found this project to be a natural fit. "The Mabee Foundation funds projects that expand existing services, start needed services and/or serve underserved populations," explains executive director Michael Goeke. "The expansion of the hospital's emergency department checked many boxes for us and we are honored to be a part of this much-needed project."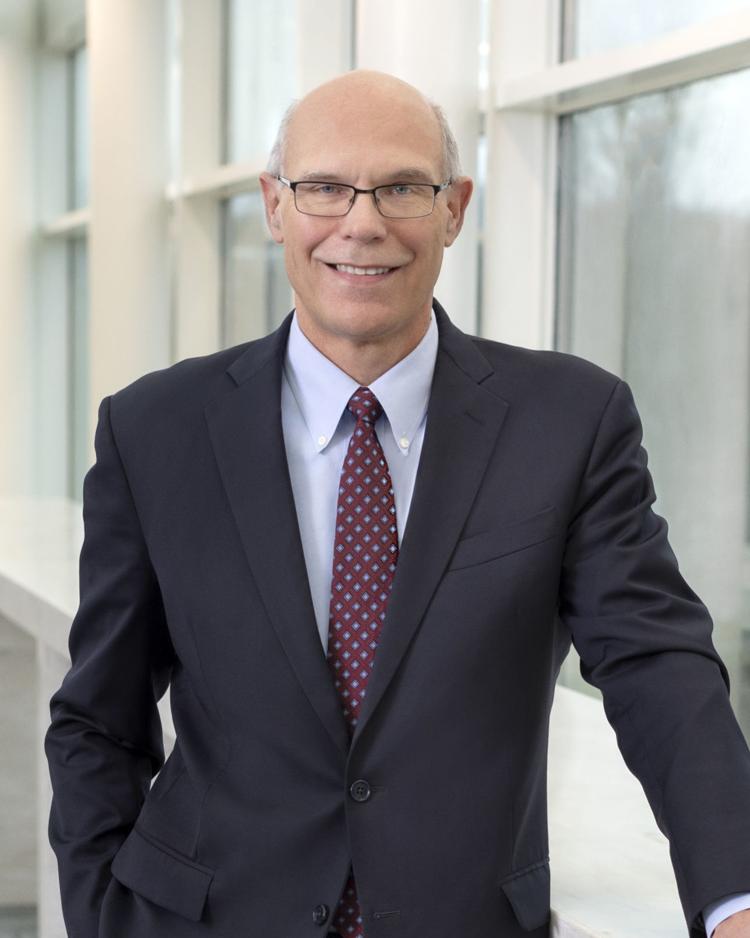 SSM Health continues the legacy of its founding sisters, who arrived in 1872. As is the case with the current Coronavirus (COVID-19) pandemic, SSM Health Saint Louis University Hospital's physicians, nurses and caregivers carry out this mission by responding to the emergent needs of patients and the community. Support of community leaders and corporations in building the future of medicine helps them to be responsive.
Thanks is owed to numerous other benefactors and the leadership efforts of SSM Health Saint Louis University Hospital's campaign chair, Dr. Jerry Dwyer, a cardiologist at St. Louis Cardiology Center, co-chair Derrick Martin, president of the St. Louis region at iHeartMEDIA Markets Group, and the campaign task force, comprised of board members, SSM Health executive leaders, and SSM Health Foundation – St. Louis staff and volunteers, who collaborate fundraising initiatives for this vital community project. You too can help build a brighter tomorrow for St. Louis and beyond.
To learn more about the SSM Health Saint Louis University Hospital campaign, please call 314-523-8044 or visit givetossmhealth.org.
SSM Health Foundation – St. Louis, 12312 Olive Blvd., Suite 100, St. Louis, Missouri 63141, 314-523-8044, givetossmhealth.org
The business news you need
With a weekly newsletter looking back at local history.