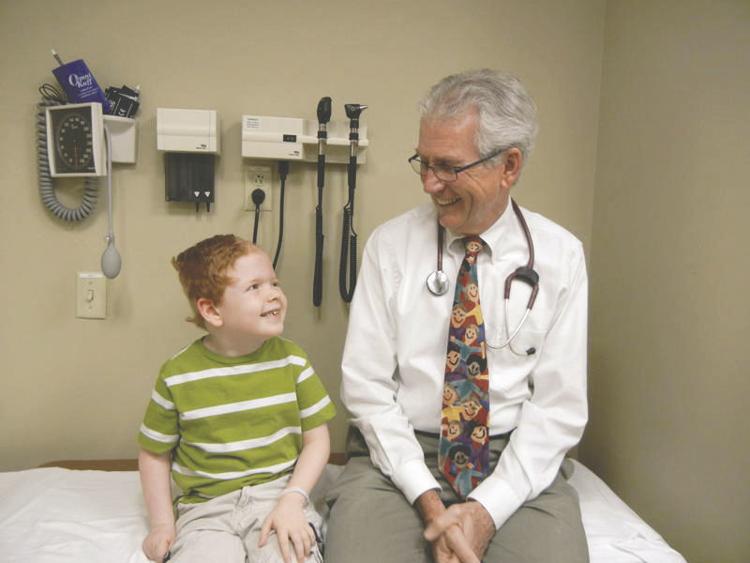 Having a child in need of serious medical care is always an emotionally difficult time. SSM Health Cardinal Glennon Children's Hospital works to make the process as comfortable as possible – for the child and for the family.
For more than 60 years, SSM Health Cardinal Glennon Children's Hospital has been offering pediatric care for families regardless of their ability to pay. This remarkable mission is made possible through the charitable funding of the SSM Health Cardinal Glennon Children's Foundation.
The foundation hosts its 4th annual fundraising event, the Glennon Glow, on Saturday, November 16. Alongside dinner and entertainment, the event will also give public recognition to individuals or organizations who have made significant contributions to the health and welfare of children with the Glennon Award.
This year's Glennon Award recipient is Dr. Dennis O'Connor. "[Dennis] is a legend at Cardinal Glennon Hospital," says event chair Ed Hempstead. "He has had an incredible career, [having been] with the hospital since he finished his residency."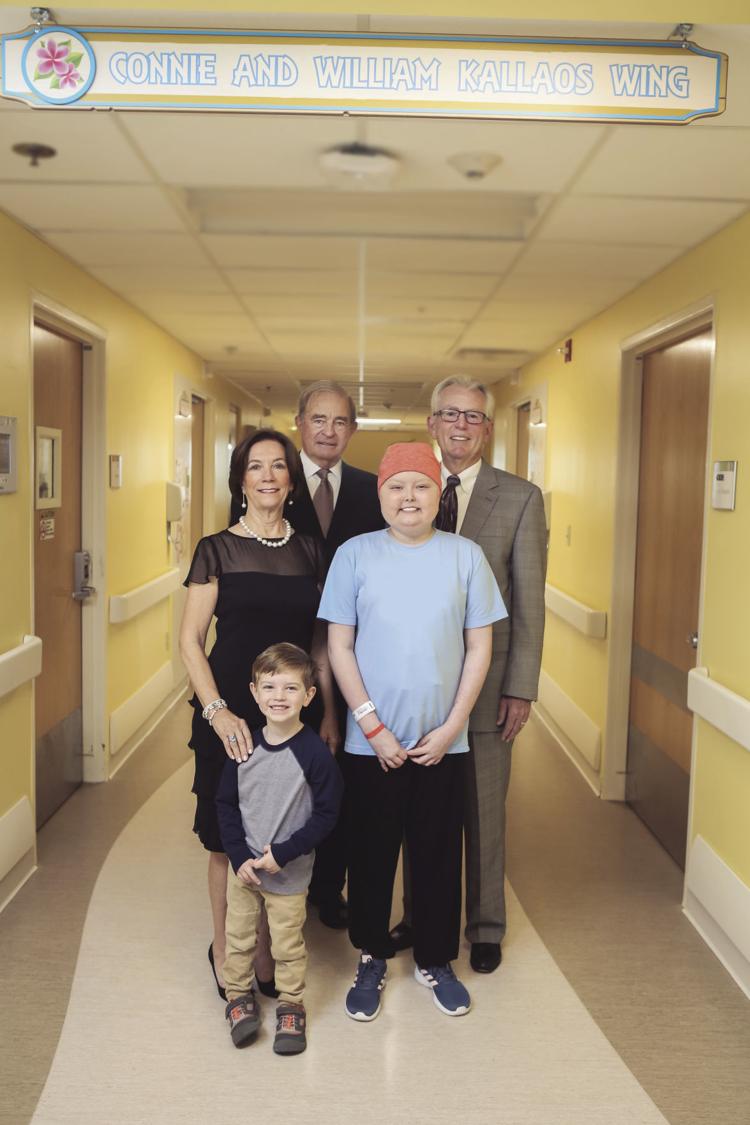 O'Connor came to the hospital as a student in 1965, and stayed on after completing his residency just five years later. "He has three board certifications," Hempstead continues. "Many doctors have one, a few might have two. I'm not aware of many more with three. He is a brilliant man."
O'Connor speaks humbly of the Board of Governors' decision to name him the recipient of the Glennon Award. "I was mostly surprised," he laughs. "Obviously it was very nice, [but] I feel like there are a million other people who should get it."
On his 50-plus years working in pediatric care, O'Connor explains he has two areas of specialization: pediatric infectious disease and pediatric hematology (working with children with cancer and blood disease). "I went into pediatrics from the beginning because I liked working with children," he adds. "[I like] seeing the children get better, and seeing the parents happy that [their] children are getting better."
That focus on the whole family, not just the child, drove O'Connor to assisting in the creation of the Footprints Program, which is unique to SSM Health Cardinal Glennon. "Footprints is what is known as palliative care," O'Connor describes. "It supports the families of children with more difficult, sometimes life-threatening, diagnoses."
Footprints handles improving the quality of life of children living with pediatric cancer and other complex illnesses, as well as coordinating families with support services. "When a child comes in and the results are not going to be good, the program takes care of the family throughout their entire journey with the hospital," Hempstead says.
Hempstead has been on the SSM Health Cardinal Glennon Foundation's Board of Governors with his wife Karen Hempstead since 1975, after experiencing exceptional care for not only his, at the time, 6-month-old daughter, but to them as the parents. "It's incredible," he expresses. "I saw the way they treated [my daughter] and the care given to us. Cardinal Glennon is as attentive to the parents as they are to the child."
Both Hempstead and O'Connor encourage people to show support at the Glennon Glow. O'Connor also adds that the event proceeds help fund the Costas Center – SSM Health Cardinal Glennon's center for pediatric cancer.
Hempstead concludes that he hears nothing but praise from families that have been served by SSM Health Cardinal Glennon and O'Connor. "There is story after story," he says. "The stuff they do [at Cardinal Glennon] is just remarkable."
SSM Health Cardinal Glennon Foundation, 3800 Park Ave., 314-577-5605, glennon.org