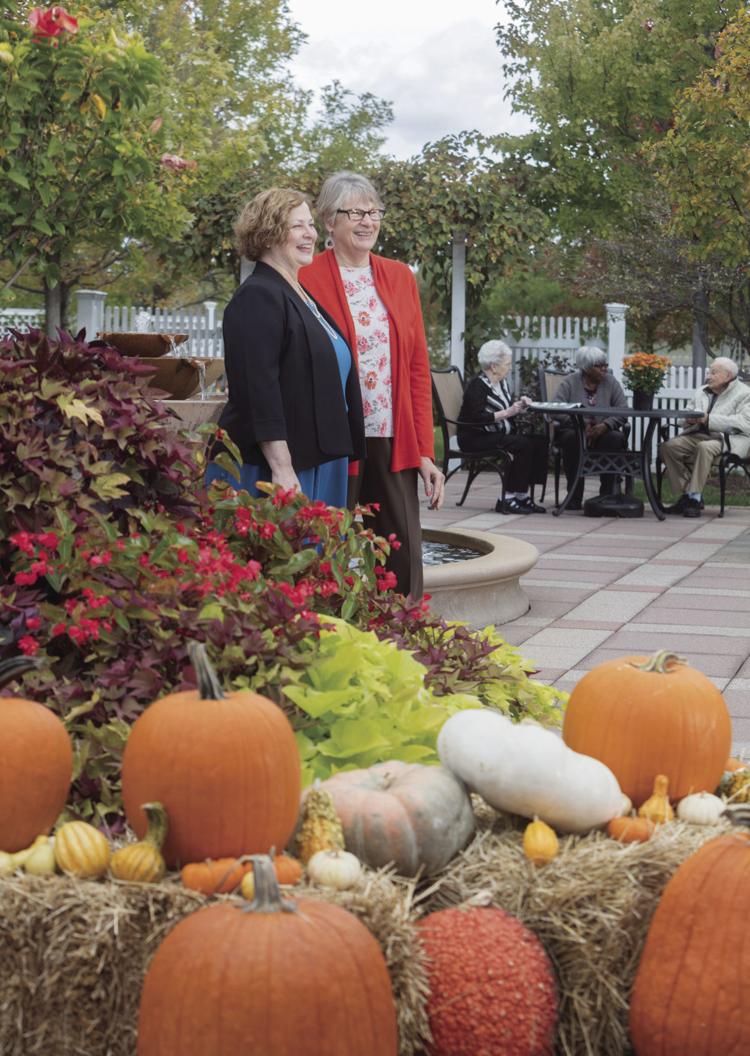 The onset of memory loss can feel like a crossroads, a critical juncture that marks the familiar "before" and an unknown "after." At Parc Provence, a leading provider of memory care for more than a decade, the focus is on possibility, not limitation.
Memory care is the primary focus at Parc Provence. This means every detail – from the warm and supportive architecture of each household to the cognitive-specific programming to the comprehensive training required of each staff member – is uniquely designed to support the needs of residents living with Alzheimer's disease, dementia and other forms of memory loss.
"Our goal is to empower each resident to function at his or her greatest potential," declares administrator Kathy Aragon. "We offer person-centered, self-directed care and activities that are specially designed to promote health, well-being and fulfillment. We provide the highest quality of life for each resident, while also highlighting their individual strengths."
Because memory loss comes in many forms and progresses at varying degrees, Parc Provence offers a continuum of care that includes assisted living, skilled nursing and even rehabilitation services. With tailored activities, medication management, housekeeping and more, the memory care community is ideal for seniors who seek to preserve their independence, while also benefiting from a little extra memory care support.
For seniors with more advanced cognitive impairments, Parc Provence's skilled nursing community provides 24-hour, hospital-quality care in a comfortable setting that feels more like home. "No matter the level of care required, Parc Provence is able to serve residents' needs," assures Aragon.
Parc Provence boasts a unique and award-winning household design that groups residents with peers of similar cognitive abilities. These interconnected households create "an atmosphere of comfort and familiarity," says Aragon, who believes that this sense of community is essential for residents at every care level to thrive. "Everything – from the architecture to the interior spaces – is purposefully designed to promote a warm, intimate setting," she describes of the households, which are also safely accessible to the community's scenic grounds, walking paths and common areas.
Like the household system, which ensures that each resident receives appropriate support, Parc Provence's activities are similarly person-centered. "It's so important for adults with memory issues to stay active and keep their minds busy," emphasizes Aragon. "Research shows that socialization and engagement improve brain health." And with six cognitive-specific programs, the community has an activity for every interest and aptitude.
For fitness enthusiasts, Parc Provence offers a host of group exercise classes, including chair aerobics, chair ballet and chair yoga. Residents can also stay active while soaking up the great outdoors in one of the community's nine courtyards, or put their green thumbs to good use in the lush gardens or greenhouse.
Offered in both individual and group settings, the community's art and music therapy programs are especially popular amongst residents. Parc Provence's art therapy program fuses the creative process of artmaking with psychotherapy to strengthen the cognitive, emotional and physical well-being of residents at differing stages of dementia. Residents with early-stage dementia may work more independently, creating a painting or drawing inspired by a given theme, while residents with later-stage dementia may require more physical assistance from an art therapist.
The nostalgic and expressive power of music drives the community's music therapy program. Through singing, dancing and playing instruments, residents not only experience joy, but also spark memories.
"Art and music therapies encourage and enhance meaningful interactions with others," states Aragon. "These connections can help residents reaffirm their sense of self and maintain their sense of personhood, all while maximizing quality of life."
The expert and compassionate care team at Parc Provence is devoted to ensuring that every resident is able to enjoy a full life, regardless of memory impairment. "Our residents are like our family members," shares Aragon. "Parc Provence is their home. Here, they have a voice in their care."
Parc Provence, 605 Coeur De Ville Drive, Creve Coeur, 314-384-4306, parcprovence.com