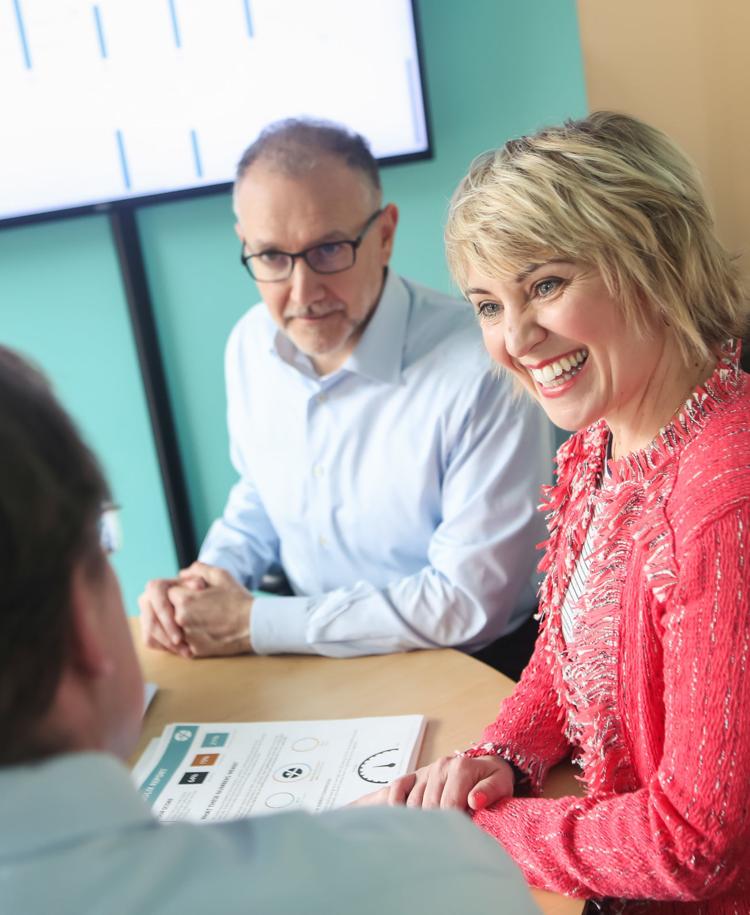 It seems a common sentiment that, to be at the top of your game, you have to make sacrifices in your personal life. A concierge executive wellness program called myMetabolix is issuing a new challenge: Take back your health while still winning in business.
For many professionals, the belief is that time is too precious a commodity to spare on themselves, even if their health is failing. Founder Jen Porto and her husband of 20 years (as of this May), Greg Porto, operate a new, innovative health system that is designed to empower executives.
"We take a business framework to executive health," Greg Porto describes. "Executives and entrepreneurs think about systems and results, taking resources and getting a return, and creating something sustainable. Our program, myMetabolix, has the same approach and same language, so it resonates with them. It is systematic, sustainable and has measurable results."
The concierge wellness program promotes positive lifestyle changes through a highly customized plan that addresses four primary drivers of health: eating, drinking, moving and sleeping. Clients are assigned a dedicated wellness advisor, who provides support via a private mobile app and Zoom calls. Whether you find yourself away on a business trip or working long hours in the office, the difference, the Portos found, is in how executives need to approach self-care.
"Everyone needs accountability," Jen Porto says. "We serve up a report on [the client] in a way that they are used to dealing with every day in business. Now, they are applying it to themselves and they can have a partner to do that with. Executives value the fact that the partners they have, have walked in their shoes."
As Jen Porto explains, the real issue is not time but energy. "Our personal experiences and those of our clients is that you free up more time because you have more energy, focus and clarity. Better productivity, better results." By executing a plan that is focused on you, she explains, you gain time and greater health.
"Health is not related to age," Jen Porto assures. "It's related to your daily choices. The great news is the daily choices that add up to better performance and longevity are simple."
The Portos feel impassioned to change the status quo for many executives because they have seen myMetabolix's need. "It makes sense for us to work together," Greg Porto says. "We're very open and we focus on the business, the clients and the solution." The key to success is in partnering with people who understand the challenges of an executive lifestyle, having lived it.
As Jen Porto explains: "We take our strengths and backgrounds to make myMetabolix as strong as it can possibly be." Soon, you too will feel at your strongest in both business and in life.
myMetabolix, St. Louis, 1-833-303-EXEC (3932), mymetabolix.com