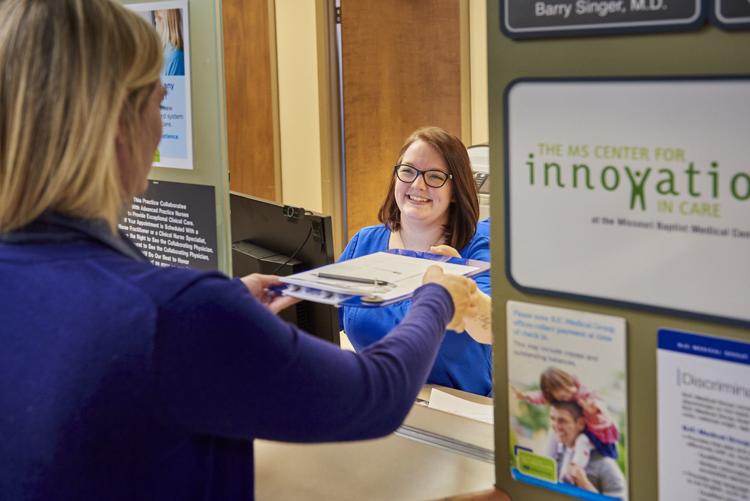 At Missouri Baptist Medical Center, specialized care is the norm. The hospital houses two centers focused on neurological medical care for stroke or Multiple Sclerosis (MS) patients.
Stroke Center
The Joint Commission awarded Missouri Baptist Medical Center with a "Certificate of Distinction as a Primary Stroke Center" for its impressive program, which allows for the proper diagnosis, treatment and management of patients who present with stroke symptoms.
"Annually, we treat more than 1,000 patients with strokes," notes Dr. J. Michael Hatlelid, a neurologist and the medical director of Stroke Services, where multidisciplinary healthcare providers work together as members of the Primary Stroke Team.
"We are aggressive with strokes because we want to prevent disability," adds Dr. Hatlelid. Missouri Baptist Medical Center increased patient care efficiencies with the addition of a CT scanner and diagnostic X-ray room within the emergency department.
"We provide individualized treatment based on the patient's limitations and goals," shares lead therapist Sarah Wilhite, DPT. It is this dedication to each patient that makes Missouri Baptist Medical Center a leader in healthcare.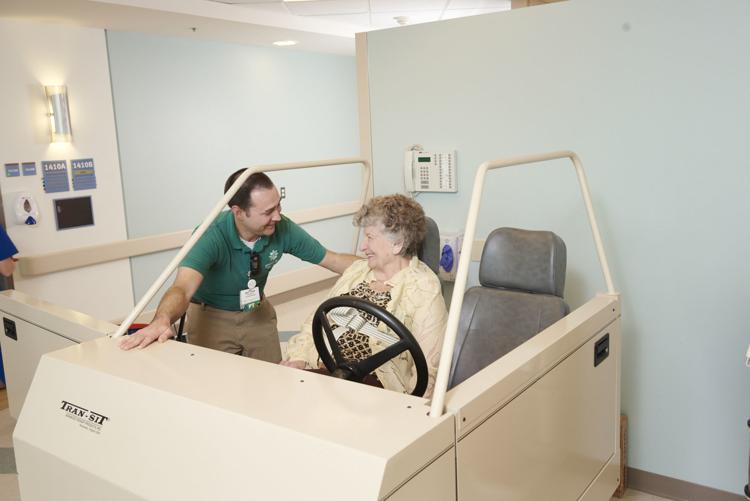 Multiple Sclerosis
A life-changing diagnosis, MS often appears without warning. "We listen to our patients, and provide care [centered on] their symptoms and goals," says Dr. Barbara Green, a neurologist and MS specialist at The MS Center for Innovations in Care.
Symptoms can vary for each patient, fluctuating in severity, and be made worse by other illnesses or stressors. No cure is currently available for MS, but the disease can be managed when properly monitored with routine brain MRIs.
"Major advances in MS therapy over the past several years have changed the course of MS," notes Dr. Barry Singer, a neurologist and the director of The MS Center. "[Because] we are better able to control the disease, patient improvements have been dramatic."
For the doctors and medical staff at Missouri Baptist Medical Center, it is critical to develop strong relationships with patients, especially when dealing with a lifelong disease like MS. "A team of professionals partners with and supports them, with the latest treatments, education and services," shares Dr. Green. "We want to help patients live well with MS."
Missouri Baptist Medical Center, 3015 N. Ballas Road, St. Louis, 314-996-5000, missouribaptist.org