At McKnight Place Assisted Living & Memory Care, it's reasonable to expect a higher standard. The senior care community holds itself to the highest standard, ensuring you and your loved ones will be taken care of and nurtured in an environment that encourages residents to thrive.
Lisa Rammes O'Neill, daughter of a current resident, describes the community as having "good food, beautiful surroundings, great staff and a great location." The metro area market boasts tons of choices in senior living communities, but McKnight Place appealed to her family because it combines comfort as one ages with next-level amenities.
"We wanted him close to family," O'Neill says of her father. "Having his privacy and learning to acclimate on his own with support staff close by was important – a place where he could engage while also maintaining his independence."
A member of The Gatesworth communities, McKnight Place is known for its fantastic facilities, friendly staff and innovative programming that allows residents to live life to its fullest and at their own pace.
"My dad interacts and is getting to know the staff and residents well," O'Neill says. "It is great to see him getting so involved and to hear him talk about his new best friend. The staff-to-resident ratio is excellent; the care is great. I like that we can be involved as a whole family. It makes it easy for my kids to come and visit their grandpa, 'Big Dad.'"
O'Neill's father, resident Bill Rammes, previously lived in Florida but returned to the St. Louis area to be nearer to his family. McKnight Place offered what few others could as he transitioned to his new home: complete customization.
"Residents are free to customize anything in their apartments – paint, wall covering, light fixtures, flooring, window treatments – anything!" executive director Laura Ritthamel details. "The space is theirs. We want them to feel comfortable and at home."
And, for someone who had recently occupied a condominium in "the sunshine state," the ability to spruce up one's new living space was of immense value. "It's pretty nice," Rammes remarks. "My daughter, Lisa, did a great job decorating!"
Rammes' living situation gives him comfort, but beyond that, the community itself promotes socialization through numerous events and invigorating programs. He appreciates being able to watch sports with friends, read on his own or take part in an exercise class.
"The members of my family have a good time when they come here," Rammes says of the extracurricular options available to his guests.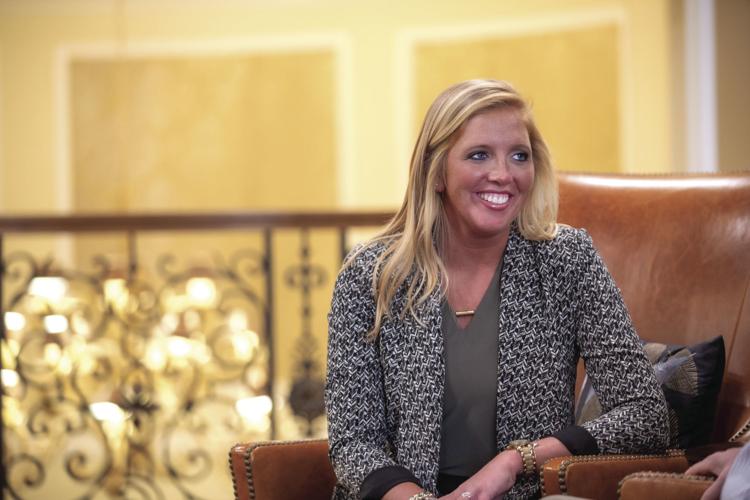 "Residents love the expansive activity calendar," Ritthamel says. "Art classes, music presentations, entertainers, political speakers, trips to local hot spots, historical lectures, garden presentations, choir practices, religious services, happy hour … The opportunities are endless! We meet periodically with our residents to see what ideas they have or what they would like to see planned in the future."
Ritthamel herself spent time on the other side of McKnight Place, as family to a resident. Her grandmother's experiences at two of The Gatesworth communities educated Ritthamel on the kind of relationships most desired between caretaker and resident. She believes the best way to ensure residents and their loved ones feel at home at McKnight Place is by welcoming each into the community.
"I love building relationships with our residents and their families, and seeing them happy," she shares. "I feel like they are an extension of my family. Their smiles, laughter, compliments and hugs … That is the highlight of my day, every day."
Residents and staff alike strive to invite newly arriving guests into the fold by introducing them to programs, inviting them to events and showing them around the community, even as their apartment is being remodeled to suit their style preferences.
"We begin the moving-in process days and weeks prior to the actual move date," Ritthamel notes. "We gather as much information as we can about their daily life, routine, preferences, likes and dislikes."
McKnight Place recently celebrated its two-year anniversary of opening its expansion, an addition that continues to thrill residents. "There are many highlights," Ritthamel says of the innovations. "One of my favorites always will be showing one of our residents the brand-new expansion and her exclaiming, 'I'm going to live in a mansion!'"
That feeling of joy is something the staff tries to capture for residents on a daily basis. "We try to make the transition as seamless as possible by respecting each new resident's independence and life prior to moving to McKnight Place," Ritthamel adds. "We want everyone to feel as if they're a part of our family from the moment they walk in the door."
McKnight Place Assisted Living & Memory Care, 3 McKnight Place, St. Louis,
314-993-3333, mcknightplace.com
The business news you need
With a weekly newsletter looking back at local history.