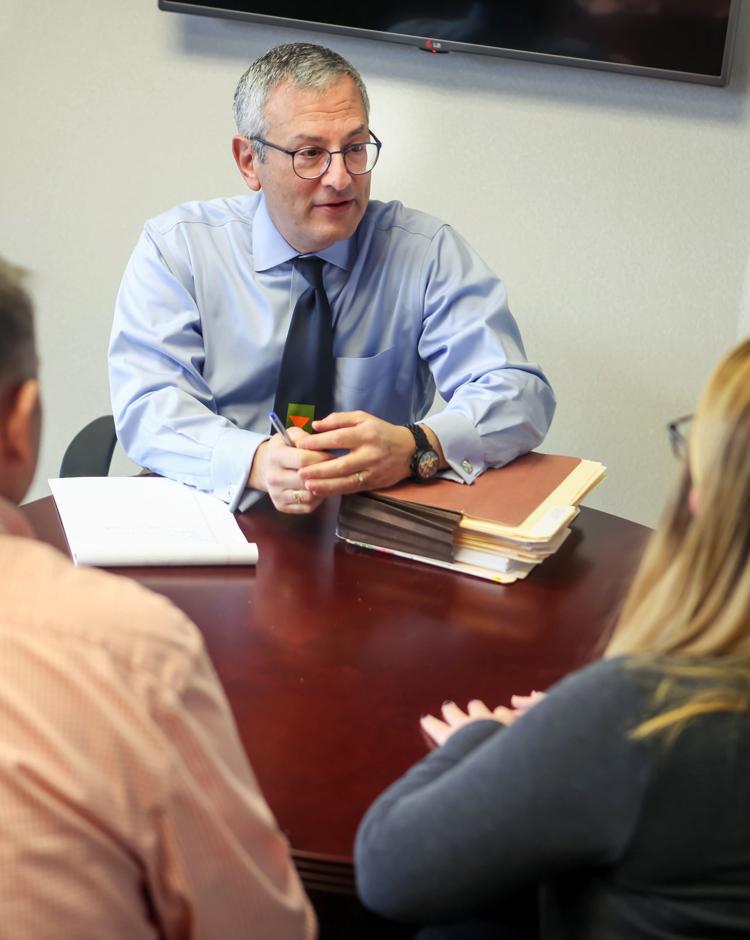 An attorney at Paule, Camazine and Blumenthal, P.C., Alan Freed boasts more than 35 years of experience in family law and focuses on mediation and collaborative divorce. These distinct but related processes share a common goal: to solve disputes creatively and with minimal enmity. "My job is to help clients have a conversation," he maintains.
In mediation, Freed facilitates what is referred to as "interest-based negotiations," which avoid right-versus-wrong battles in favor of concentrating on the fundamental interests of both parties. Freed works with clients to identify individual interests and the reasons underlying them, and then helps both parties determine the best options for everyone.
Collaborative divorce didn't gain a foothold in St. Louis until 2002, when Freed and six other area lawyers formed the Collaborative Family Law Association of St. Louis. That same year, Freed's firm began offering it to clients as an alternative to traditional divorce proceedings. An interdisciplinary approach to marital dissolution, each collaborative divorce case enlists a group of professionals trained in its methods. This team includes lawyers for each party, plus a financial advisor and a mental health coach. In collaborative divorces, all parties must consent to participate.
"The idea is that we bring all of our different skills to bear in order to help divorcing couples work through their issues in a healthy way," explains Freed. "We still protect our clients, but we don't have to do it in a way that's adversarial."
Freed sees myriad advantages to both mediation and collaborative divorce. Couples are not only able to maintain control of the outcome, but also to keep matters private. He also describes mediation and collaborative divorce as "cost-savers." With mediation and collaborative divorce, "you now have a track record of being able to come up with mutual resolutions, which means you can do it again."
Freed considers himself a peacemaker. "A big part of my job is to help people hear one another and then come up with creative means to solve their disputes," he says. "I'm not an advocate for divorce, but I am an advocate for people going through divorce."
165 N. Meramec Ave., Suite 110, Clayton, 314-244-3653, pcblawfirm.com/attorneys/alan-e-freed
The choice of a lawyer is an important decision and should not be based solely upon advertisements.