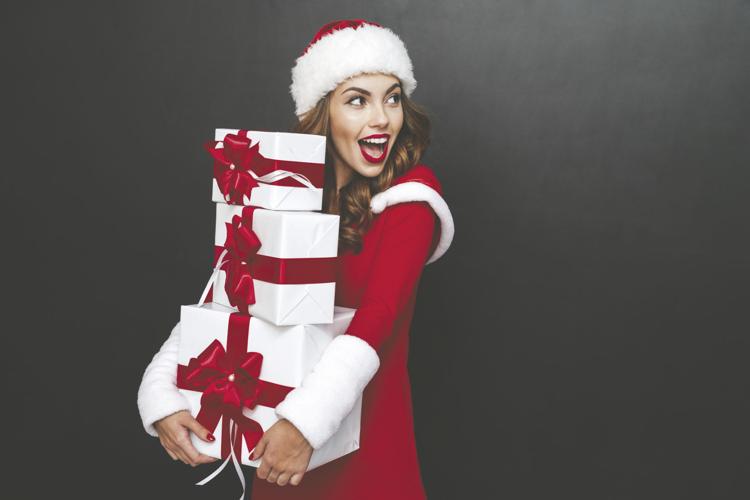 The gift of self-care is the ultimate treat to receive before a new year begins. With Studio Branca, you can pamper those on your holiday list and promote wellness. Just be sure to spoil yourself a bit while you're at it!
"We are a high-end, luxury salon that caters to every need of each client in every realm of the beauty industry," describes Callie Andrews, director of marketing and events. "Clients come back because of our attentive and highly personable staff."
The team behind the name stays educated on the latest trends and techniques. They further show value to clients by partnering with and utilizing proven products to guarantee top quality is delivered at each visit.
"We are offering a variety of promotions and specials throughout the season in mid-November through December," advises Andrews. "The best way for clients to stay-up-to-date on these [deals] is by following our Instagram [account @studio_branca] and Facebook [account at studiobranca]."
Take advantage of custom gifting options and gift sets from names like Kérastase, Glo Skin Beauty and Baxter of California. Studio Branca partners with leading skincare companies Neocutis and SkinCeuticals to offer pharmaceutical-grade products that "prevent, protect, correct" to create healthy skin, with optimal anti-aging results. Visit during Customer Appreciation Week, taking place from December 9 to 14, and you can reap even more benefits.
"We offer packages for our med spa services, [including] microneedling, HydraFacial and HydraNeedling," notes Andrews. "These services are great for all ages and skin types, with amazing and quick results."
The Branca HydraFacial uses patented technology to address skin issues within a thirty-minute service appointment. Whether combatting oily skin and enlarged pores or fine lines and wrinkles, this custom facial comes in four packages catered to your needs, with additional enhancement services to address your neck and décolletage, lip or eye and more.
The four packages include: Branca Signature HydraFacial, packed with super serums like hyaluronic acid to enthuse anti-aging measures; Branca Deluxe HydraFacial, with the added benefit of customizing boosters and protocols to address specific skin concerns; Branca Platinum HydraFacial, which offers LED therapy to further reduce signs of aging; and the SkinCeuticals Integrated HydraFacial, which delivers ultimate hydration and boosts radiance in one's skin. Each package layers upon the signature facial, ensuring your skin is deeply cleansed and exfoliated no matter which option you choose.
HydraNeedling combines the HydraFacial benefits with that of SkinPen Microneedling, using the only medical-grade microneedling product found in the United States. This natural and minimally-invasive procedure boasts a quick turnaround and improves the appearance of scars, fine lines and wrinkles, while boosting collagen and revealing one's radiance. A popular spa service, Microblading, delivers a semi-permanent treatment to creating the ideal eyebrow shape.
Best yet, when you get a service from Studio Branca, you are automatically enrolled in its loyalty program. The value of 10 points earned in rewards equals $10 and can be redeemed on retail items.
"For the first time in Branca history, we will offer double loyalty points to our clients on all retail purchases on Wednesday, the 11th, Thursday, the 12th, and Friday, the 13th, during our Customer Appreciation Week," details Andrews.
With a foundation of success built upon taking a customized approach to each client, Studio Branca operates on the belief that it is only as good as its last service. For all who enter, that means each salon and spa experience is curated to personalized perfection.
Studio Branca; Studio Branca Chesterfield Valley, 636-536-1615; Studio Branca Creve Coeur, 314-469-1222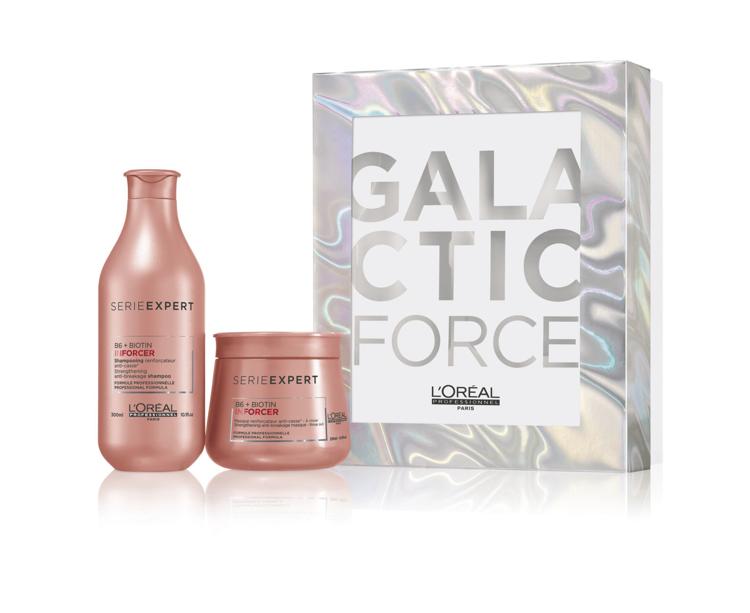 ---
Customer Appreciation Week
Dec. 9 to 14 | All Studio Branca locations
For one week in December, Studio Branca gives thanks to its loyal and new clientele with a show of appreciation. Don't miss out on unique holiday specials, including medspa and makeup services, drawings and contests for Neocutis products, complimentary services added to previously booked appointments, such as a brow wax or custom conditioning, and gifts of beauty with purchase. Be sure to stop in for cocktails and appetizers as Studio Branca raises a toast its customers!