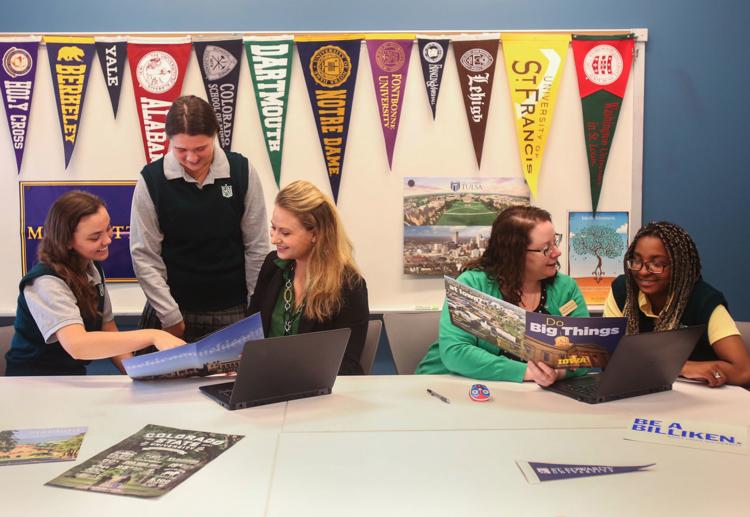 St. Joseph's Academy's New College Advising and Resource Center
The legacy of St. Joseph's Academy [St. Joe] was built upon the Sisters of St. Joseph of Carondelet's commitment to nurturing values-driven leaders. That higher ambition extends beyond high school graduation, as is evidenced by the recent addition of the College Advising and Resource Center on campus.
"College Advising has been completely redesigned," details Trisha Hasbrouck, the new director of college advising. "The new space has multiple conference and interview rooms, a resource library and multiple student work areas. It's really a dedicated, holistic space for our students and their families, where they can receive continual post-secondary education support."
Work stations throughout the College Advising and Resource Center, which opens this month, offer wi-fi access, as well as private spaces that allow for one-on-one advising sessions.
"We get to know the student as an individual," Hasbrouck explains. "We often meet with families and work with them to create an expansive college list that includes all of their available options. We communicate with them bi-weekly or weekly to go over their essays and résumes, and to provide editing or commentary. We can also reach out on behalf of our students to admissions and financial aid offices."
More than 90 colleges and universities are slated to visit St. Joe in the fall. With so many institutions interested in appealing to the Academy's students, St. Joe will soon start hosting spring visits, as well.
"I am impressed with our girls," Hasbrouck boasts. "These 17- and 18-year-old [students] come in with big-picture ideas. We have students who want to be doctors, journalists, engineers, teachers, artists, screenwriters, accountants and lawyers – all with hopes of impacting the greater good. I really think that speaks to our mission as a school [that encourages students] to be world-changers."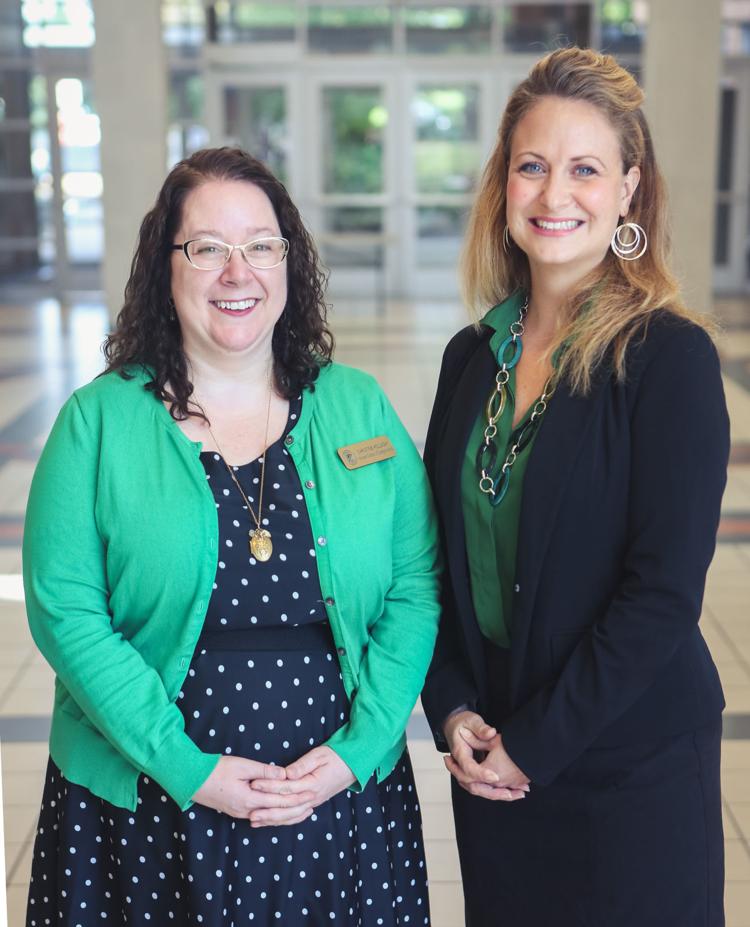 The new College Advising and Resource Center, backed by the rigorous curriculum of this historic and treasured academy, ensures students are ready to set the world ablaze with their knowledge and vision.
Introducing...
Trisha Hasbrouck, a native Texan, joins as the director of college advising. She has lived and worked throughout the United States and abroad, most recently in Morocco and China. She prioritizes establishing personal relationships to better match students and families with their ideal post-secondary school.
Originally from Columbus, Ohio, Christine Holladay joins as the assistant director of college advising. Holladay connects deeply with the mission of St. Joe as a member of Operation T.E.A.C.H. (Teachers Enlisted to Advance Catholic Heritage) and as a lay associate of the Sisters of St. Joseph of Carondelet.
Visit the new College Advising and Resource Center at the St. Joe Open House on Sunday, Nov. 4, from 12 to 4 p.m.
St. Joseph's Academy, 2307 S. Lindbergh Blvd., St. Louis, 314-394-4300, sja1840.org