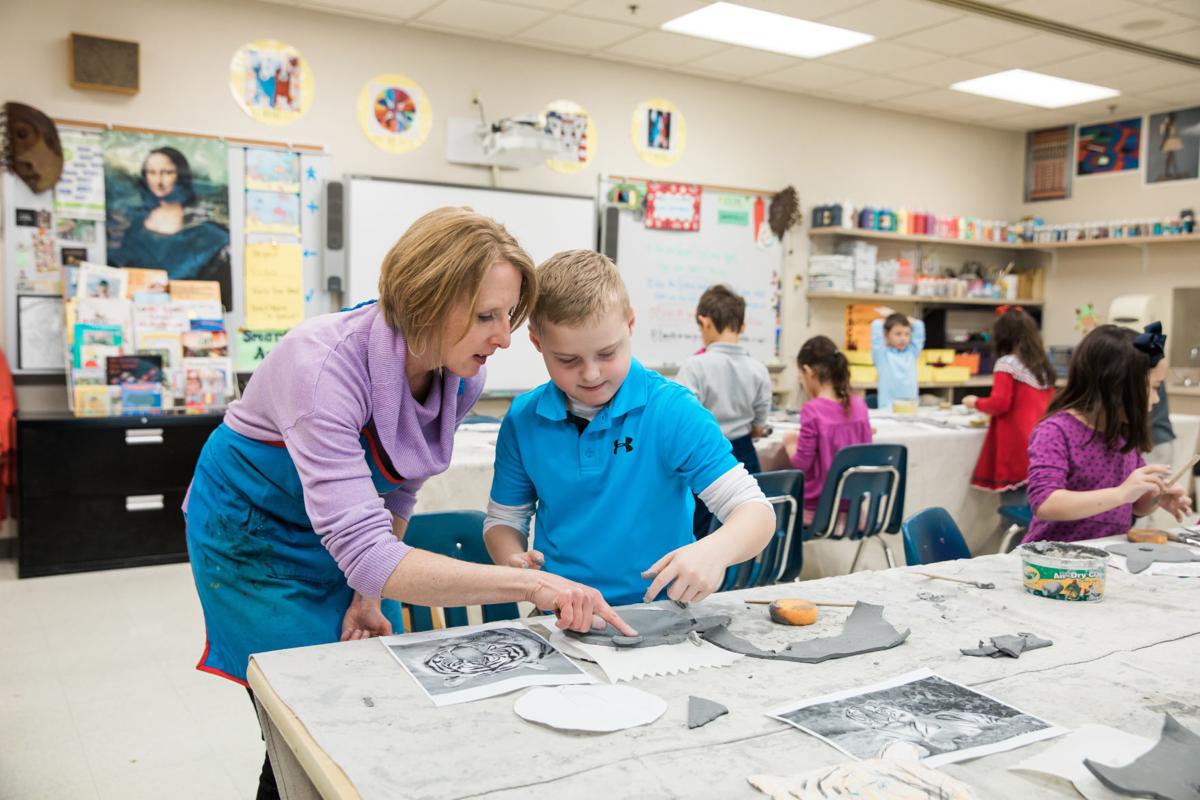 A nurturing environment is instrumental to student growth, and Rossman School excels through offering a unique, intentionally small one-class-per-grade model. Each grade is scaled in a manner that allows children to be known and respected for their contributions to the school community.
"Ultimately, education is relational," says lower school director Rachel Dixon. "With one class per grade, our students get to know each other deeply and are supportive of each other."
The intimate size creates a setting in which students feel comfortable taking risks and accepting challenges, which helps them to develop self-awareness and confidence.
"One class per grade level promotes our students' sense of value and security," Dixon explains. "If our students feel known, valued and accepted, they can stretch themselves to try new things and feel comfortable in making the mistakes that are necessary for their learning."
Rossman students and alumni concur and often attribute their confidence to the nurturing community and close friendships they formed in their early education.
A single class per grade gives teachers flexibility to take their time on subjects and accommodate the interests and needs of their class. The school's method of "team teaching", with two teachers per class, also allows for tailoring each student's education as teachers are able to give them individualized attention that supports their learning style.
"We know that our teachers have different personalities, just like our students," Dixon says, adding that these differences create a balance, and that the team-teaching approach aids teachers' growth as they can provide each other immediate feedback and support.
"As educators, we sense [students'] preferences and passions, areas of strength and their support needs," she says. "We pass that information from grade to grade so that we are able to jump right in."
The smooth transition between grades enables teachers to build upon curriculum in the best ways possible. "Our teachers focus on aligning the entire experience of a Rossman student [throughout] their eight years here, which creates a more focused and cohesive program," Dixon says.
Students at Rossman form stronger relationships, not just within their own grade but across grade levels as well. The school's family program groups one child from each grade level, thereby creating friendships and moments every day where students of all ages interact with each other.
"This morning [in the library], I saw students from different grade levels surrounding the Lego table, building together," Dixon shares. "All the way from our 4-year-old to our sixth-grade students. That's what makes Rossman, Rossman. It's a small school – with a really big heart."
Rossman School, 12660 Conway Road, Creve Coeur, 314-434-5877, rossmanschool.org
The business news you need
With a weekly newsletter looking back at local history.