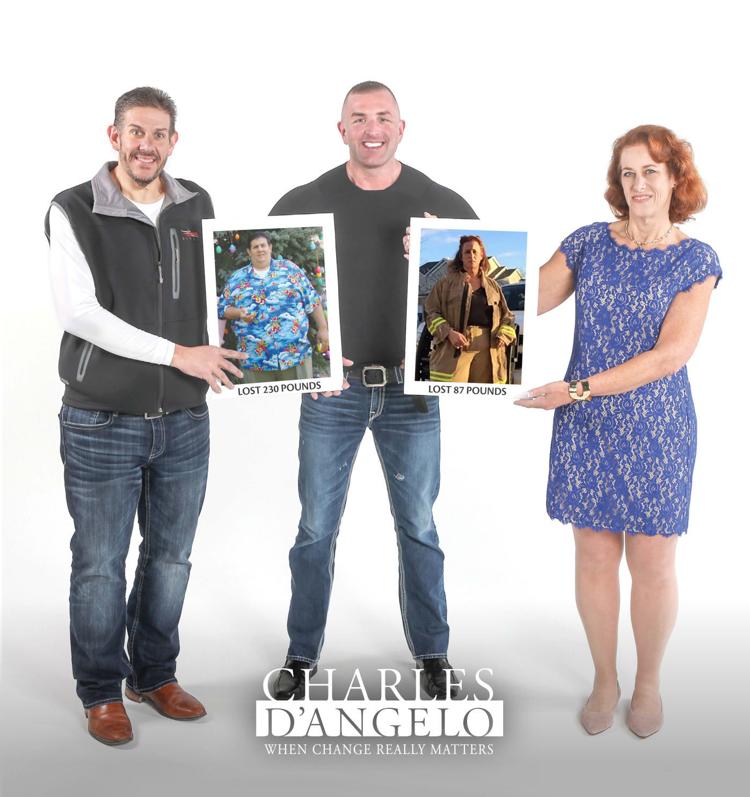 There's never a wrong time to decide to better yourself, even amidst the uncertainty of the world right now. It's that mindset that keeps transformation coach Charles D'Angelo dedicated to working with clients even when circumstances keep them from meeting in person. He's offered virtual coaching via Skype, Zoom, and Facetime for several years.
"Distance doesn't change my coaching approach or impact on clients," D'Angelo explains. "If anything, it gives an opportunity to those who otherwise might feel too fearful to come to meet one-on-one in person or, for practical reasons, can't make it to my St. Louis office."
That fear is something D'Angelo understands. Once weighing 360 pounds himself, he knows clients reach out to him feeling lost and unfulfilled in their lives as he once had, and is ready to meet them where they are.
Jason Rybak was beginning to feel trapped by his weight, tipping the scales at 460 pounds. "I got to the point where my size was keeping me from things I wanted to do," he says. "It really kind of created a situation where every choice I made was based around that."
Rybak was inspired by his family to take charge of his life. With a daughter in the medical field, he was given all the encouragement he needed to better his wellbeing. "I'd researched [Charles] after my wife had seen him on the news, and I thought, this was someone who could give me guidance and hold me accountable."
D'Angelo's unique approach focuses intensely on mindset, with the accent being on self love and consistency in good habits. One of many positive dividends of his coaching program is weight loss. "D'Angelo said to me 'How you're treating yourself and your body is akin to you being in a car driving toward a cliff,'" he recalls. "'You're in a car with your wife and kids, and at some point, you're going off the cliff. Your family will have to live with the decisions you make.' I replayed that a lot in my mind."
Rybak took that to heart, and today has lost 230 pounds – half his starting weight of 460 pounds. He says the relief this has brought his family is the biggest reward his new size has afforded him. "I didn't realize [my family] had been concerned. I had conditioned them to do what I had to do and worry about what I worried about," he says. "To hear [my wife] and daughter say they don't have to think about it or worry anymore – I like that."
"While people come to [me] thinking they want 'weight loss' –and they certainly get that – they leave having learned far more about themselves than any scale could measure," D'Angelo explains. "Your relationships, confidence, finances, career and sense of purpose all can improve as a coaching client."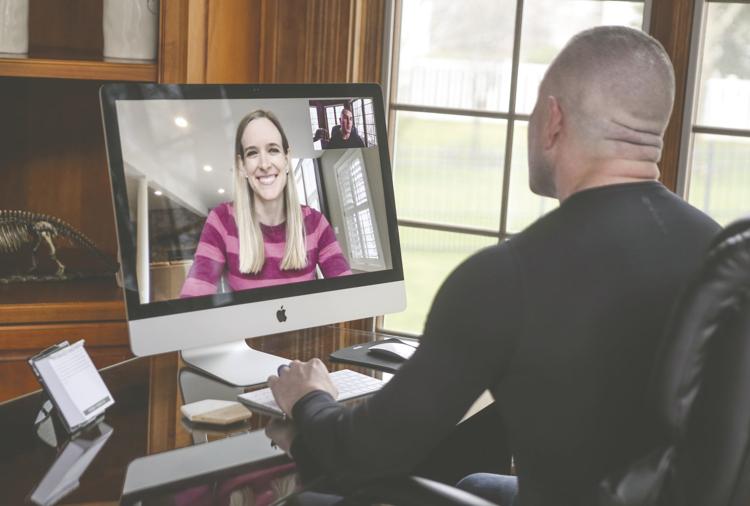 D'Angelo focuses on each individual's personal relationship with food and themselves. Many of his coaching clients are physicians, medical, and mental health professionals who are incredibly well educated on what they need to do, but still can't seem to find it within to reach their goals alone. "We all know there's only one sound way to lose weight: eat healthily and exercise. But if that were the complete answer we wouldn't see so many people struggling with this issue. For my clients, it's not about the food."
D'Angelo's coaching program helps clients understand and change their mindset. "Getting clear on the why that's driving them to use food or anything else for that matter, in a way that's not serving the future they want to create, is at the core of the program" he says. To ensure their breakthrough, he meets regularly with his clients, one on one, to support them in their transformation process.
"You ask 'Is this an investment in my future or a withdrawal?'" client Dr. Sabina Braithwaite, MD says. "It's about being more intentional about the choices that you make."
As an ER physician, Braithwaite put her time and energy into looking after the needs of others above her own. "[I realized] investing a little more in myself makes me more available to my patients. It doesn't take away from what I can give; it added to it."
At 87 pounds lighter than when she started the program, Braithwaite feels more fit and focused than ever. "I feel much better," she expresses. "I can walk into any store and buy clothes [I want]. That is not something I could have [done] before."
As people everywhere work to take care of their physical and emotional state in these unfamiliar and turbulent circumstances, D'Angelo teaches that taking charge of what you can control can restore your sense of certainty. "Everyone does well when they have a schedule and routine," he says. "Much of the coaching work is helping people better manage themselves and time so they're moving toward the things they want and deserve most."
D'Angelo is no stranger to this era of remote connection. Cori Maegle, a busy executive, wife, and stepmom who lives in Colorado, has been working with D'Angelo via Skype for over a year. "With Charles' Skype coaching, I was able to lose 60 pounds and have been maintaining for over seven months," she says. "I no longer have emotional eating issues. It can change your life."
Charles D'Angelo, 314-495-3228, charlesdangelo.com
The business news you need
With a weekly newsletter looking back at local history.