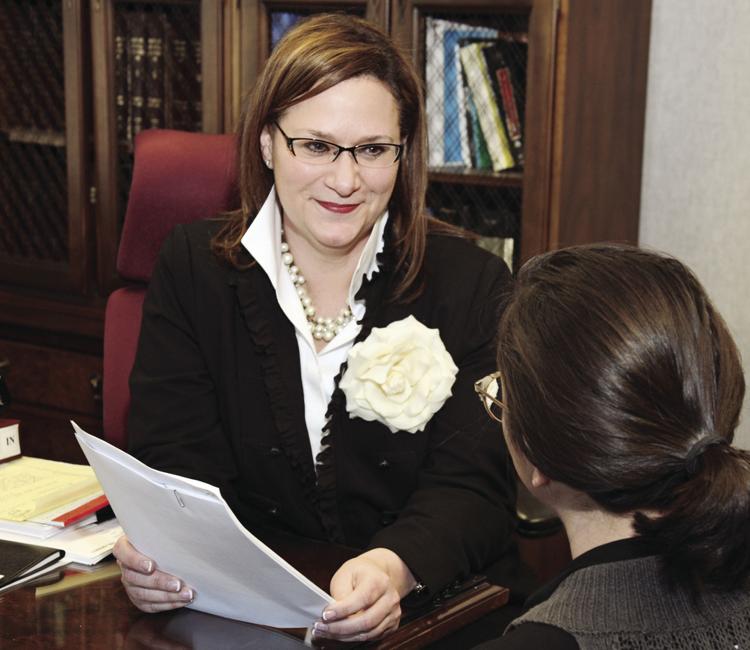 The end of a marriage is tough enough – then you get to the negotiation table. When determining how to move on in the least painful way possible, you need someone in your corner who will give it to you straight. Allison Schreiber Lee's your best resource.
"People say all the time, 'I think my offer is really fair,' but that's not the question," Lee says. "You may think that's fair, and [your spouse] may think it's not. It's in the eye of the beholder."
At her law firm of Paule, Camazine & Blumenthal, P.C., the price tag for your case is addressed throughout the process. "The costs incurred when trying to settle a case are discussed with the client," Lee says. "I will tell a client to look at the cost [versus] benefit and let them decide what is worth spending."
Ultimately, your decision comes down to how much you wish to invest in strengthening your case, from investigating bank records to looking at a child's school attendance. Lee's advice for reaching the most effective settlement is by preparing as if you are headed for trial.
"Know the strengths and weaknesses of your case," Lee details. "Be the most knowledgeable with the facts, and have the most realistic view of the possible outcomes at trial. This allows you to be in a good position for negotiation."
Whether or not your case leads to trial, examining current values of assets and the communications between both parties often can benefit you. "It's a lot of proving or disproving what somebody is alleging," she explains. "We do that through objective third parties and by reviewing records."
Lee's frank delivery with clients can be of immense value. She provides a realistic perception of your options and how the specifics of the law will apply to your case.
"When people rush into a settlement without getting all of the facts, I find generally clients regret not taking a breath, not taking a moment to really look at what life will look like after," Lee says.
She is here to help you breathe deep and to plan your best possible future.
Allison Schreiber Lee of Paule, Camazine & Blumenthal, P.C., 165 N. Meramec Ave., Suite 110, 314-244-3613 (direct), 314-727-2266 (office), pcblawfirm.com
The choice of a lawyer is an important decision and should not be based solely upon advertisements.