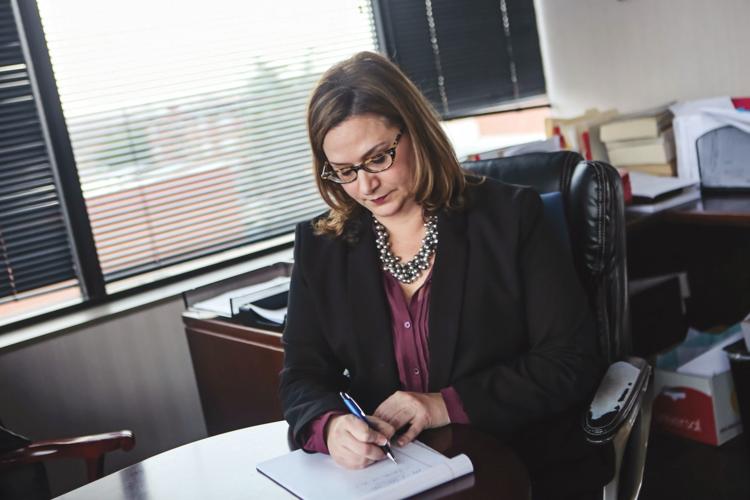 Divorce can be a terrifying prospect. From an emotional standpoint to the logistics of dotting i's and crossing t's, it takes a talented attorney to ensure you get what you deserve when all is said and done. And none is as straight a shooter as Allison Schreiber Lee of Paule, Camazine & Blumenthal, P.C.
"Some practitioners promise clients the moon," Schreiber Lee says. "A lot of times people have very unrealistic expectations [regarding] the family court system. Telling them whatever they want without giving a realistic view of the options – that's a disservice to the client."
Schreiber Lee's parents had a disputatious end to their marriage. She then went through her own divorce and found that things could also end amicably. She still peaceably co-parents with her ex-husband today. As a result, she finds truthfulness to be the best and only way to serve someone going through this life-changing experience.
"I don't sugarcoat things," Schreiber Lee states. "People usually need a best friend in the divorce and a lot of times they need a really good therapist. They also need a really good lawyer. And those people should not be the same."
Her legal experience and fearless approach make her the ideal attorney to have in your corner. "Most cases get settled," she explains. "But you need an attorney who is not afraid to go to trial, if necessary. I've been trying cases every single step of my career, from criminal law and civil litigation to jury trial work and many family law motions, trials and hearings. That sets me apart from others."
While an adjunct professor at Washington University, Schreiber Lee taught law students that preparing to try a case was the best way for them to "come from a place of strength."
Clients can better prepare themselves, as well. "People are afraid of what the future will hold," Schreiber Lee shares. "Some don't have access to their bank account. Some have no idea what their mortgage payment is or what they have in retirement. If they're a wage-earner, they're worried that the other person is going to get all of the money that they work hard for. And if they're not the wage-earner, they worry about not having money to live."
She offers guidance through a dark time in most people's lives, helping them to see a brighter future at the end. "There are things that we can talk to people about," she says, "to help them plan for their future, to understand the possibilities of how another party may act and to get themselves set up for life post-divorce."
Allison Schreiber Lee of Paule, Camazine & Blumenthal, P.C., 165 N. Meramec Ave., Suite 110, Clayton, 314-244-3613 (direct), 314-727-2266 (office), pcblawfirm.com
The choice of a lawyer is an important decision and should not be based solely upon advertisements.