SERVICES | COSMETIC SURGERY
Parkcrest Plastic Surgery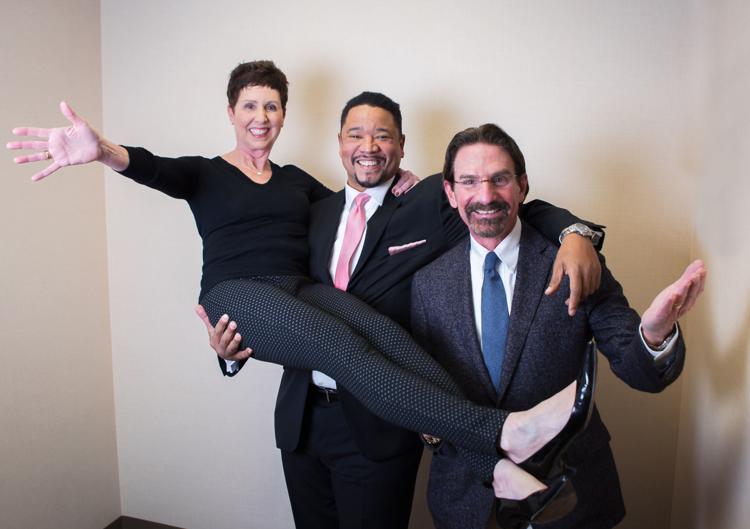 Drs. David Caplin, Melvin Maclin and Patricia McGuire, the board-certified plastic surgeons of Parkcrest Plastic Surgery, have the experience and expertise needed to ensure you look your best at any age. Whether a subtle cosmetic enhancement or a more complex reconstructive surgery, patients receive the highest level of care at Parkcrest Plastic Surgery. Surgical and nonsurgical procedures are available to enhance the face and body, including the breasts and hands, using the most advanced techniques and technologies. Among the many effective options, Parkcrest Plastic Surgery offers breast enhancement, body contouring, skin tightening and fat transfer procedures. The practice also offers gender-affirming surgery for transgender patients, and the Aesthetic Center brings a medical perspective to skin rejuvenation, laser treatments, injectables and fillers, and skin care products.
Parkcrest Plastic Surgery, 845 N. New Ballas Court, Suite 300, St. Louis, 314-569-0130, parkcrestplasticsurgery.com
Runner-Up: Nayak Plastic Surgery
Runner-Up: West County Plastic Surgeons of Washington University
---
SERVICES | DAY SPA
Four Seasons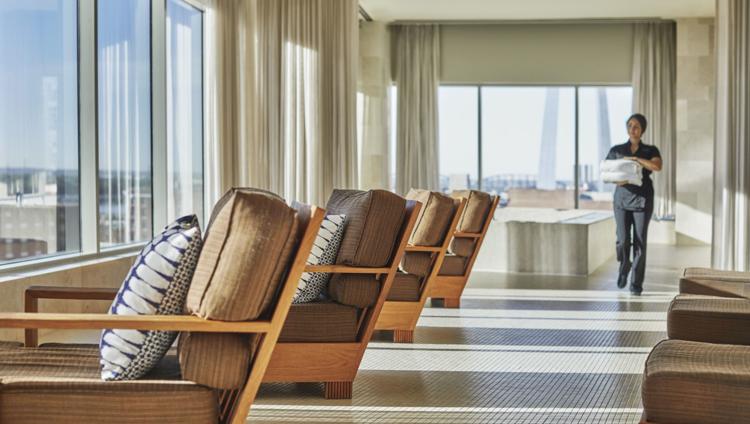 The name Four Seasons is synonymous with luxury, and the Four Seasons Hotel St. Louis Spa is the place for pampering. Whether treating yourself or enjoying a special day in the Couple's Spa Suite, you'll find a serene oasis where you can relax and revive. The spa offers healing massages, signature body treatments that leave your skin glowing, results-oriented facials, and a full-service salon for hair, nails and eyebrows. Pool access is included with weekday treatments, and memberships open the doors to the pool and fitness center at any time and unlock special promotions and benefits. Weekend mornings feature yoga classes, and the "spa after dark" is the perfect answer to a very special date night that includes spa treatments, a candlelit dinner and more. Those needing deep renewal and restoration find it with the Himalayan Body Balancing Treatment that combines massage and reiki.
Four Seasons Hotel St. Louis, 999 N. Second St., St. Louis, 314-881-5800, fourseasons.com/stlouis
Runner-Up: The Face & The Body Spa & Salon
Runner-Up: PALM Health
---
SERVICES | DRY CLEANERS
Marquard's Cleaners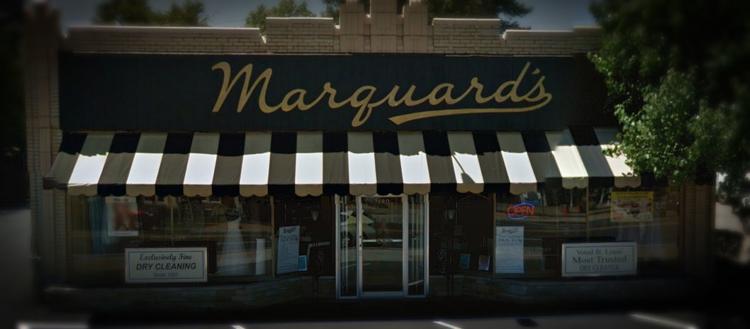 Marquard's Cleaners is far more than a place to have your shirts pressed. The almost 90-year-old company offers premier services that include fire and water restoration and rug cleaning in addition to handling even your most delicate clothing. Each and every textile Marquard's touches is treated with care and returned cleaned and pressed, according to your instructions. The company also restores heirlooms and cleans and preserves wedding gowns. Leather and suede? Draperies? Household items? No problem. In fact, Marquard's is the exclusive metro area distributor of Fiber ProTector, a product based on polymer technology that leaves an invisible shield around every fiber. Customers don't even have to remember to pick their items up when they use Marquard's convenient home delivery service. Whether it's a business suit you wear every week or an heirloom oriental rug, area residents trust their textiles to Marquard's.
Marquard's Cleaners, multiple locations, marquardscleaners.com
Runner-Up: Pleats Cleaners
Runner-Up: Tide Cleaners
---
SERVICES | FLORISTS
Bloomin' Buckets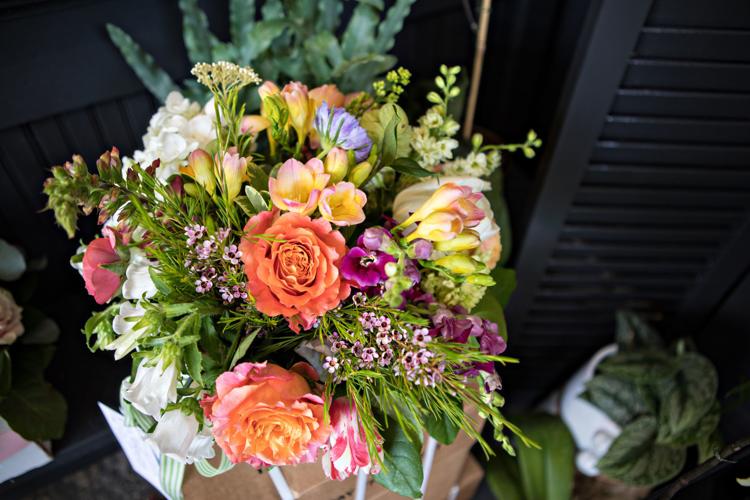 Wedding season is here, and many of the metro area's most elegant nuptials will be festooned with creative, personalized bouquets and floral arrangement from Bloomin' Buckets. Since its opening in 2004, Bloomin' Buckets' talented staff – known as the "Bucketeers" – also enhances corporate events, galas, birthdays, anniversaries, memorial services and other important occasions. Bucketeers focus on a natural aesthetic with fresh blooms that conjure images of lush, colorful gardens. Clients collaborate with designers, choosing their favorite colors, textures and flowers to grace each individually crafted floral design. Featured in many publications, including At Home and Real Weddings magazines, Bloomin' Buckets also has been recognized as a "Top Wedding Florist" by Martha Stewart Weddings as well as a "Best of Weddings Winner" by The Knot. In addition to its custom work, Bloomin' Buckets partners with BJC Hospice through Evelyn's House to repurpose wedding arrangements to uplift hospice patients and their families.
Bloomin' Buckets, 9844 Manchester Road, St. Louis, 314-961-4040, bloominbuckets.com
Runner-Up: Kirkwood Florist
Runner-Up: Walter Knoll Florist
---
SERVICES | GYM/PERSONAL TRAINING
NutriFormance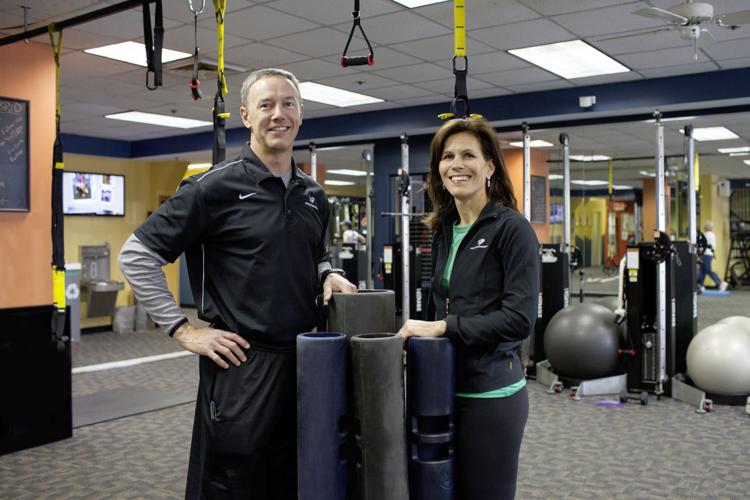 Ellie and Dale Huff founded NutriFormance in 1997 as an in-home personal training and nutrition counseling company. Today, NutriFormance is a full-scale fitness center that maintains the Huffs' personal approach. With a focus on individual abilities and needs, NutriFormance states it is the only fitness coaching gym in St. Louis that offers personal training memberships that include basic group fitness, small-group personal training and unlimited facility usage. A certified strength and conditioning specialist specializing in corrective and performance conditioning, Dale Huff trains youth athletes, those wanting to trim and tone, and people with orthopedic or functional challenges. Ellie Huff is a registered dietitian and also a certified strength and conditioning specialist, specializing in sports and cardiovascular nutrition, eating disorders, and weight loss and maintenance. With an equally knowledgeable staff of fitness instructors and trainers, NutriFormance is the place to achieve your fitness goals.
NutriFormance, 10407 Clayton Road, Frontenac, 314-432-6103, nutriformance.com
Runner-Up: PLNK
Runner-Up: Pure Barre
---
SERVICES | HAIR SALON
Dominic Michael Salon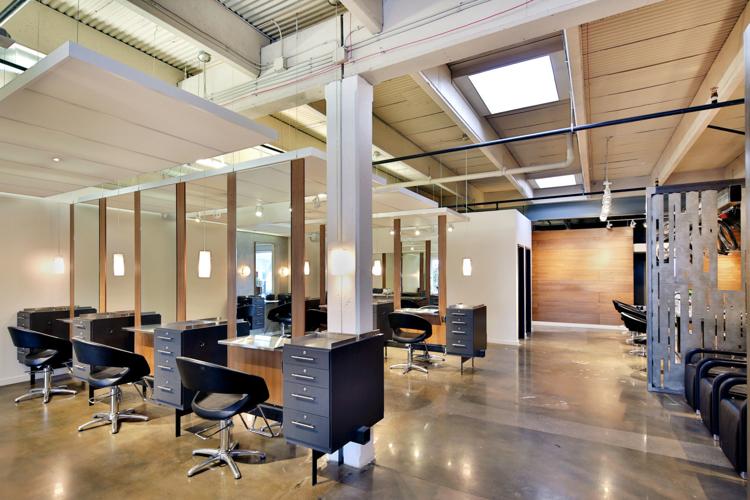 You don't want to trust your hair to just anyone. Discerning clients trust Dominic Michael Salon, where their locks are tended to by "cool, authentic people with a serious passion for their craft." The professionals at Dominic Michael Salon's two locations, in Ladue and Chesterfield, don't follow industry trends – they help set them. Using the most current techniques and tools, they provide exceptional quality and an unerring commitment to excellence under the leadership of owner Dominic Bertani. Highly trained aestheticians perform precision waxing and facials, and nail technicians at the Chesterfield location provide polish and shine to fingers and toes. Dominic Michael stylists also specialize in bridal party beauty and special occasion flair. This top salon's clients are confident, on trend and ready to have a good hair day, every day.
Dominic Michael Salon, multiple locations, dmsalon.com
Runner-Up: Ginger Bay
Runner-Up: Studio Branca
---
SERVICES | HOME ORGANIZATION
Saint Louis Closet Co.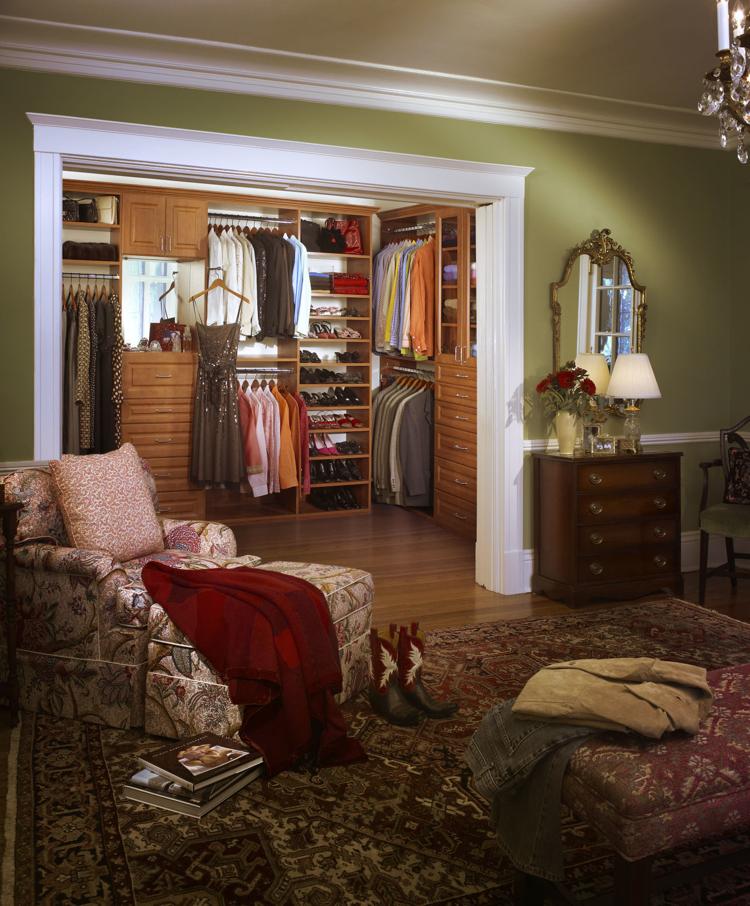 If your closets are a jumble of odds and ends or an abyss where you know your favorite sweater used to live, it's time to get help, and Saint Louis Closet Co. has a solution. Professional designers use safe, sturdy, adjustable systems to address storage needs in closets, pantries, playrooms, garages and home offices. A dedicated production team manufactures your tailored storage system in Saint Louis Closet Co.'s custom factory, and an experienced installation team ensures your storage solutions fit like a glove. Owner Jennifer Williams and her staff are dedicated to sustainable practices and invite you to visit the Saint Louis Closet Co. showroom in its beautiful, historic building, restored with the same loving care you can expect from your very own Saint Louis Closet Co. storage solution.
Saint Louis Closet Co., 2626 S. Big Bend Blvd., St. Louis, 314-781-9000, stlouisclosetco.com
Runner-Up: California Closets
Runner-Up: NewSpace
---
SERVICES | MED SPA
West County Plastic Surgeons of Washington University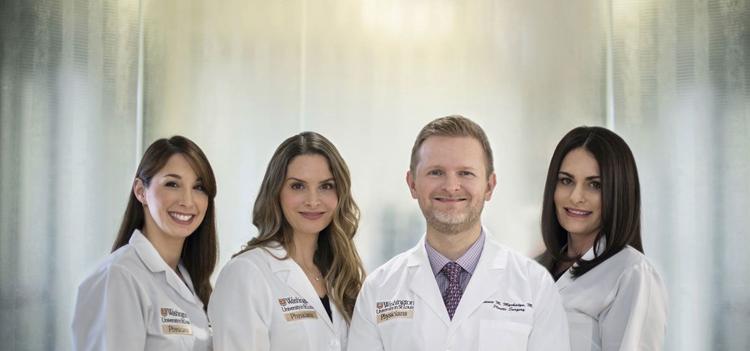 West County Plastic Surgeons of Washington University offers expertise you can trust in a relaxed, serene setting. Not only will your skin be rejuvenated by one of the many advanced spa treatments available, but also your entire spirit will be refreshed. Whether you need a physician-directed skin care regimen, laser or intense pulsed light procedures, or nonsurgical solutions including microneedling, dermaplaning, microdermabrasion, chemical peels or facials, your experienced medical aesthetician will work with you to address your concerns and create a tailored plan. A committed, compassionate and competent staff will make your needs paramount from the moment you enter the doors. Trust your face and body to the best: West County Plastic Surgeons of Washington University.
West County Plastic Surgeons of Washington University, multiple locations, 314-996-8800, westcountyplasticsurgeons.wustl.edu
Runner-Up: The Aesthetics Center at Parkcrest Plastic Surgery
Runner-Up: Skin + Laser Institute of St. Louis
---
SERVICES | NAIL SALON
Ladue Nails & Spa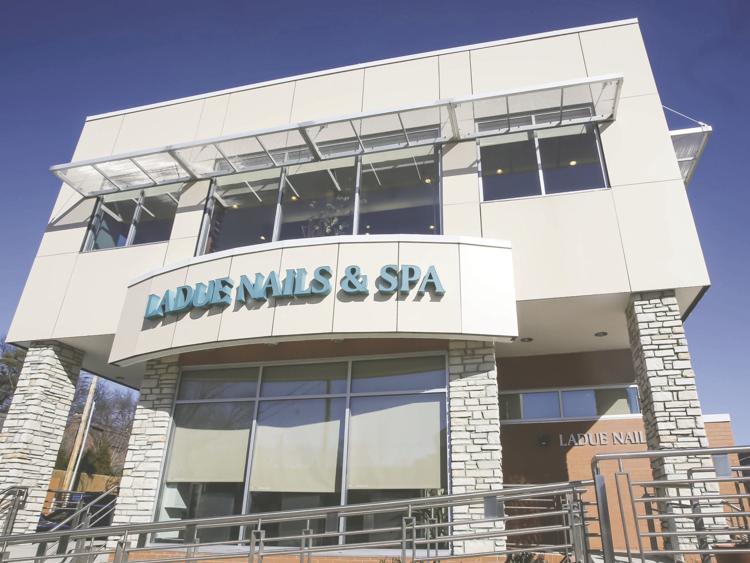 With locations in Clayton, Ladue, St. Louis' Central West End neighborhood and Frontenac, Ladue Nails & Spa makes sure your journey to beautiful hands and feet is just around the corner. A full menu of treatments for nails and skin awaits with accessible prices. Manicures and pedicures feature natural, fresh, nurturing product combinations, such as milk and honey or fresh cucumber. Every manicure includes nail shaping and buffing, a lush cuticle treatment, and a relaxing massage. Pedicures range from a quick and simple "On-the-Go" option to a 90-minute extravaganza of pampering, complete with a complementary glass of bubbly or soothing cup of tea. Go beyond hands and feet with a 30- or 60-minute therapeutic massage or a facial that cleanses, refreshes and hydrates the skin. Relax and treat yourself from head to toe at Ladue Nails & Spa.
Ladue Nails & Spa, multiple locations, laduenails.com
Runner-Up: Dominic Michael Salon
Runner-Up: Studio Branca
---
SERVICES | PET SPA
Shakers Dog Wash and Grooming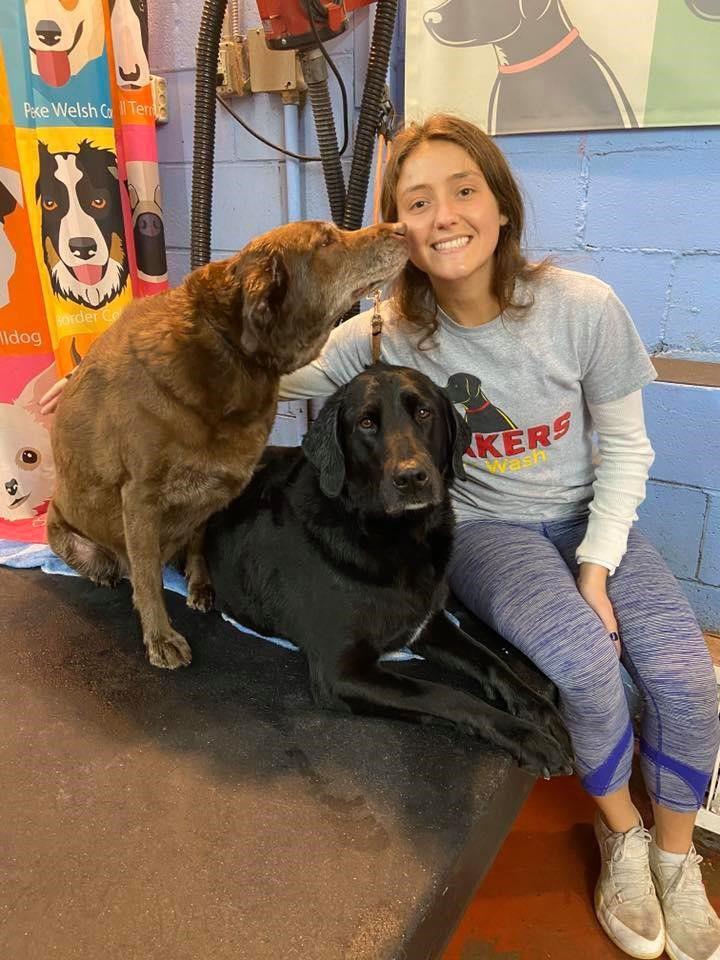 If you want to see some happy – and clean – pups, head over to Shakers Dog Wash and Grooming. Choose from budget-friendly options, including self-service to full-service grooming for your furry family member. Shakers exhibits an "insane passion" for dogs that makes a visit an experience you won't find anywhere else. Tails start to wag the moment you and your dog walk through the door to be greeted by relationship-oriented grooming professionals. Self-service includes a deep tub for your pup, Tropiclean shampoo and conditioner, fresh towels, blow dryers, brushes and fragrances. The Express Service adds a blueberry facial, paw pad treatment, nail trim, ear cleaning and breath freshening. For dogs that need a cut or trim and brush-out, The Works is the answer. Your puppy will leave with a complementary bandana and a special dog treat, and you'll leave knowing your dog is clean, sweet-smelling and pampered.
Shakers Dog Wash and Grooming, 9833 Manchester Road, Rock Hill, 314-961-7200, shakersdogwash.com
---
SERVICES | PHOTOGRAPHER
Josephine Havlak Photography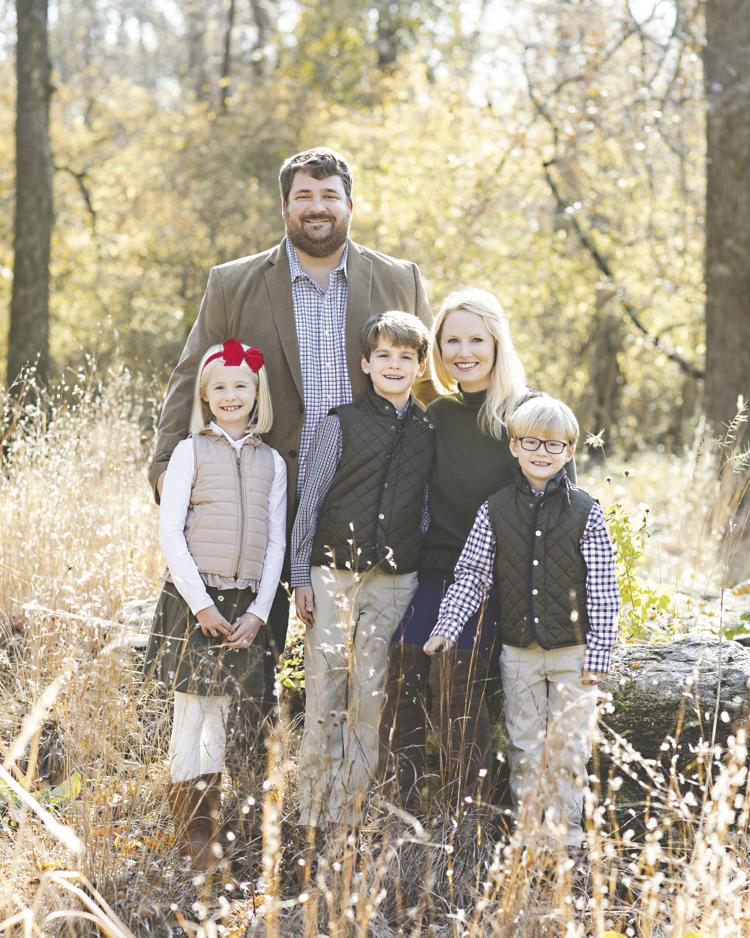 Josephine Havlak Photography isn't just another photography studio. Its namesake's photojournalistic approach, white-glove service and remarkable eye make her one of the most sought-after wedding photographers in the region. A St. Louis native and graduate of Mary Institute, Havlak has photographed hundreds of weddings, capitalizing on natural light, a candid style and an ability to record every important moment while telling a couple's personal story through pictures. From outdoor nuptials to formal church weddings, she says, "I still choke up at weddings and remain completely enchanted." And even as she gets the perfect shots, Havlak is known for her speed, giving wedding parties ample time to enjoy their day instead of spending hours posing. Although weddings keep her in demand, she also photographs families, debutantes and children, making heirloom images of important life passages. When you are planning important moments to remember, trust them to Josephine Havlak Photography.
Josephine Havlak Photography, 314-962-8240, josephinehavlak.com
Runner-Up: Carmody Creative Photography
Runner-Up: Westrich Photography
---
SERVICES | REAL ESTATE AGENCY
Laura McCarthy Real Estate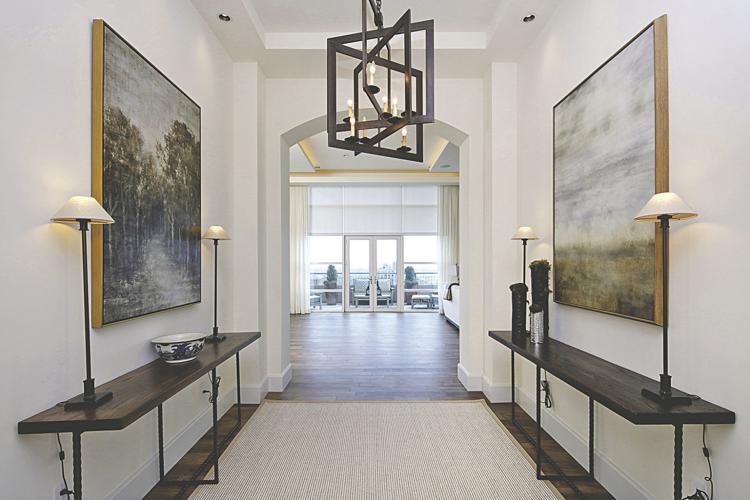 Whether looking for your next place to call home or preparing to put your property on the market, Laura McCarthy Real Estate has the resources and know-how to ease your transition to a new location. About 100 Laura McCarthy agents throughout the metro area work to make moving easy. Prospective home buyers benefit from this established network of experts who understand the market and can anticipate opportunities, provide advice and feedback, and make sure the buying process is efficient and worry-free. People who are ready to sell their home can trust that a Laura McCarthy agent understands industry trends and specific neighborhoods, markets homes effectively, and provides service built on a dedication to quality and integrity. And those moving to the metro area will find the professionals in the Laura McCarthy Relocation Department to be crucial allies in the relocation process.
Laura McCarthy Real Estate, 29 The Boulevard, St. Louis, 314-725-5100, lauramccarthy.com
Runner-Up: Dielmann Sotheby's
Runner-Up: Janet McAfee Real Estate
---
SERVICES | TRAVEL AGENCY
TopFlight Travels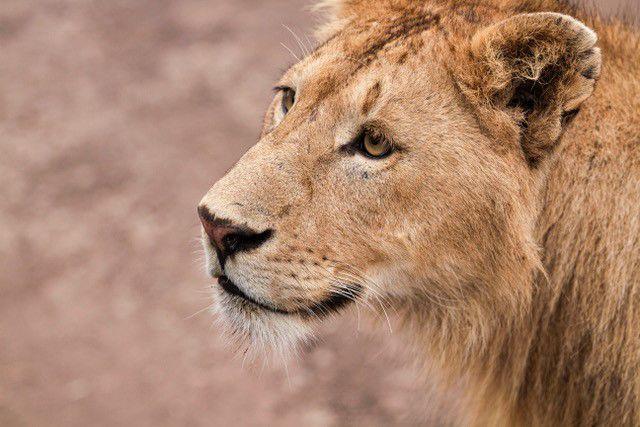 Where would you like to go? TopFlight Travels can get you there. Owner Julie Jones and her staff aren't typical travel agents. They're matchmakers, collaborating with clients to create unique travel experiences that cater to each individual's or family's tastes and preferences. Instead of spending time scrolling websites for ideas and options, TopFlight's clients relax while the experts develop perfect itineraries, confirm reservations, request upgrades and ensure that each adventure goes smoothly from departure to return. TopFlight partners with luxury travel brands, which means clients receive VIP benefits not available to the general public. Upgraded accommodations, complimentary breakfasts and free internet access are among the many perks available to TopFlight clients at many of the world's most prestigious hotels. Wherever you wander, whenever you roam, TopFlight is your first stop for luxury getaways.
TopFlight Travels, 314-780-8845, topflighttravels.com
Runner-Up: Brentwood Travel
Runner-Up: Gwin's Travel
---
SERVICES | WEALTH ADVISOR
Hightower Wealth Advisors | St. Louis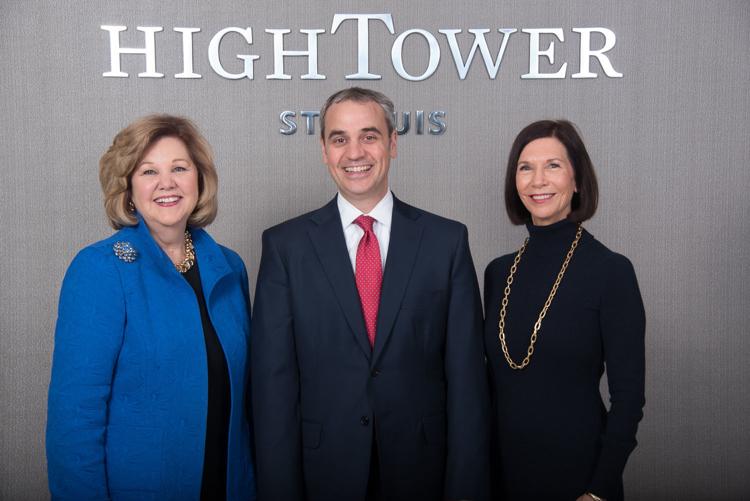 Hightower Wealth Advisors is an elite financial services firm where experienced professionals help high-net-worth families and business owners create secure futures and achieve financial goals. Services include planning for tax-efficient wealth accumulation; retirement, estate and gift planning; and business succession strategies. The Hightower Wealth Advisors team has a broad range of expertise, which translates to a full spectrum of knowledge for a client's multiple needs. Yet they all share a commitment to excellence and a collaborative approach to creative, holistic wealth management. Using advanced tools and technologies, Hightower Wealth Advisors considers all angles of each client's circumstances to create flexible, long-term strategies. All advisors are fiduciaries, meaning they have a legal obligation to act in a client's best interests. Ensure your financial life and legacy to the best in the business, and visit with Hightower Wealth Advisors to protect and grow your wealth.
Hightower Wealth Advisors, St. Louis, 1401 S. Brentwood Blvd., Suite 550, St. Louis, 314-598-4060, teams.hightoweradvisors.com/team/stlouis/team
Runner-Up: Clayton Financial Group
Runner-Up: Moneta Group Investment Advisors
The business news you need
With a weekly newsletter looking back at local history.