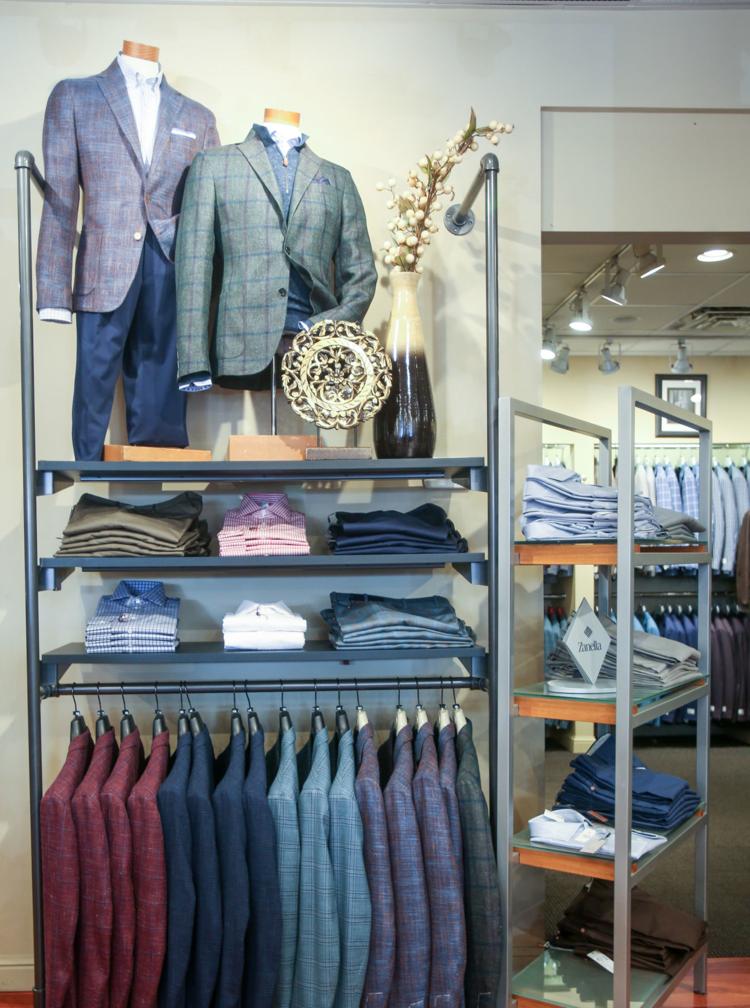 MEN'S ACCESSORIES
Mister Guy Men's
The perfect accessory can provide a pop of color, give a timeless look a little edge, speak to your personality and bring an outfit from basic to brilliant. For guys who always seem to have the perfect finishing touches, Mister Guy Men's is the place to go.
Stocking favorite brands such as Shinola, Smathers & Branson, Trask, Torino and Marcoliani, Mister Guy is a beacon of belt, tie, pocket square and sock options. From the trendy and textured to the more traditional, in hues that span the color wheel, its selection couples with the expertise of its stylists to ensure that men who shop there – or the women who shop there for their men – will look good from head to toe.
Mister Guy Men's, 9831 Clayton Road, St. Louis, 314-692-2003, misterguymens.com
Runner-Up: Woody's Mens Shop
Runner-Up: Crimson Serpents Outpost
---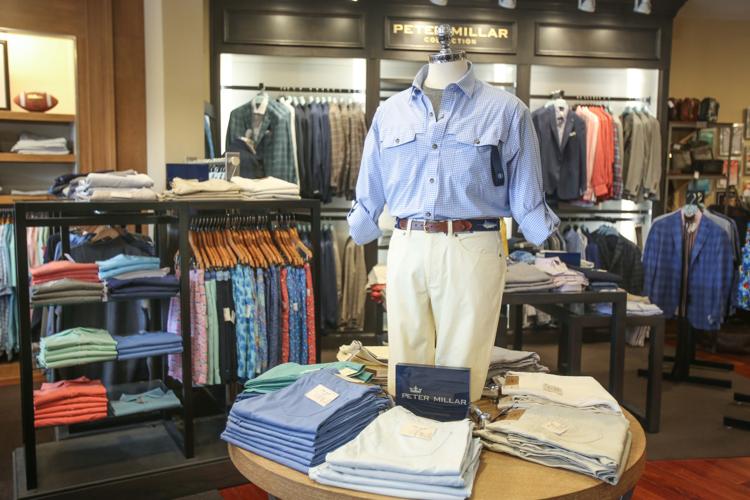 MEN'S CLOTHING – CASUAL
Mister Guy Men's
Casualwear can (and should) still be somewhat curated, and that's where Mister Guy Men's consistently delivers, claiming the casualwear bragging rights for the second year in a row on LN's Platinum List. It's not hard to see why: The stylists and staff at the beloved Ladue shop offer well-loved sportswear brands like johnnie-O, True Grit, Peter Millar and Mercer Blue, combining fashion-forward looks with timeless and classic pieces, allowing area guys to remain polished when it comes to creating their off-the-clock wardrobe.
Although casualwear might not necessitate as much care and consideration as say, a tailor-made suit, don't tell that to the Mister Guy's staffers – many of whom have served there for more than a decade – because regardless of the occasion, they work to keep customers comfortable, confident and, in their words, living a life well made.
Mister Guy Men's, 9831 Clayton Road, St. Louis, 314-692-2003, misterguymens.com
Runner-Up: Arch Apparel
Runner-Up: Woody's Mens Shop
---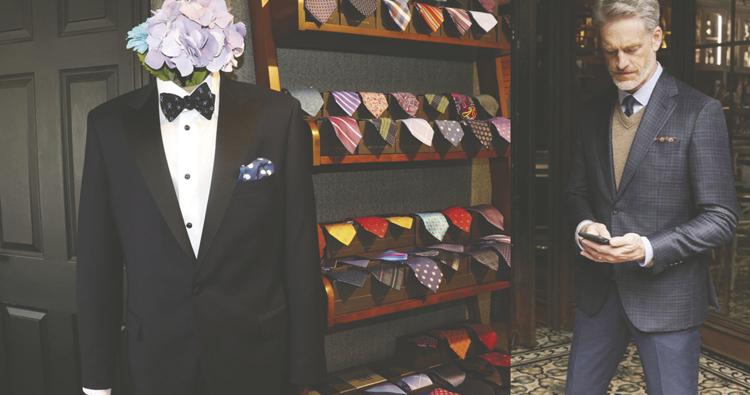 MEN'S CLOTHING – FORMAL
Woody's Mens Shop
Sharp-dressed men throughout the area recognize a few key ingredients for building a formal wardrobe: fit, quality and style. And Woody's Mens Shop has been a trusted friend providing all three for almost several decades now .
Owned by Mo Erwin, Woody's offers a curated collection of fashion pieces and essential basics from designers like Samuelsohn, Robert Talbott, Coppley and more. Sure, customers can find those labels elsewhere, but what sets Woody's apart is the extra care it gives customers. Tailoring and made-to-measure suits, sport coats and pants allow clients to walk away in the perfect fit. The option for home and office shopping allows busier clients to shop where it's most convenient for them, and Woody's closet auditing, editing and wardrobe consultations help the area men who might not innately be sharp dressers still find a look that suits them, so to speak.
Woody's Mens Shop, 10411 Clayton Road, No. 104, Frontenac, 314-569-3272, woodyseclub.com
Runner-Up: Savile Row
Runner-Up: Stallone's Formal Wear
---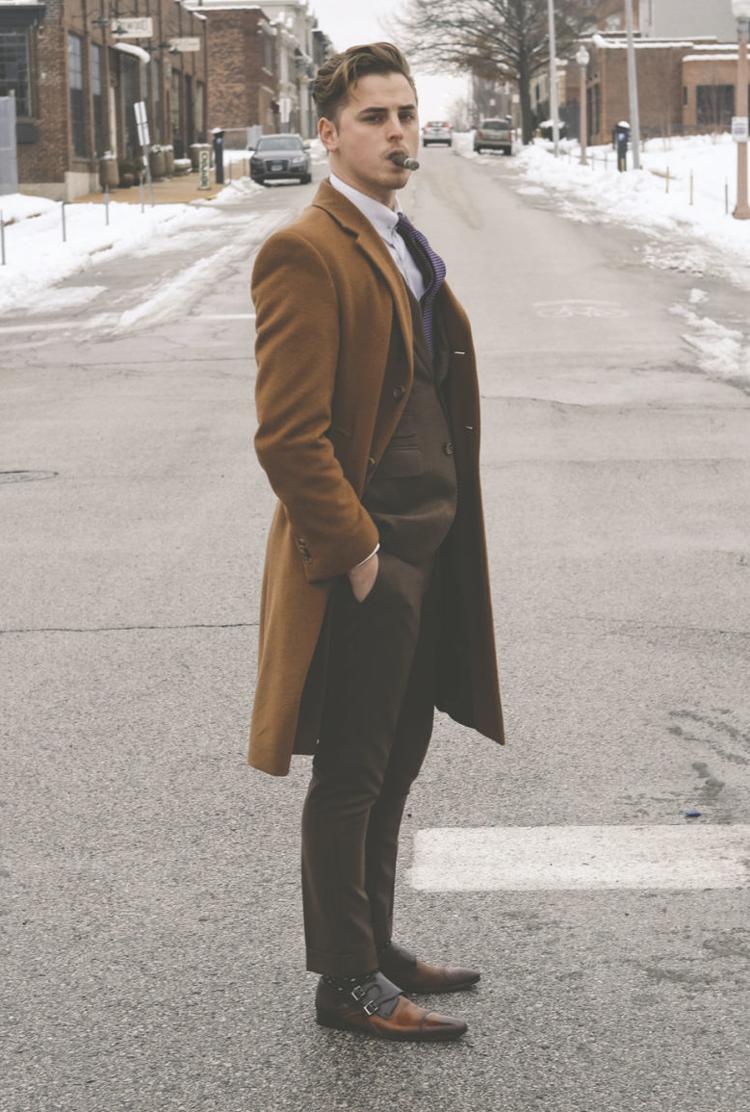 MEN'S CLOTHING – WORK
Gentry's Limited
This year's selection of Gentry's Limited for the area's favorite men's work clothing spot says a lot about local professionals right now: They are here to make an impact.
Opened just last May, Dakota G. Grady's haberdashery serves the working man who doesn't fear making a statement. Subscribing to the philosophy that you can never be overdressed and working toward the goal of making its clients the best-dressed men in the U.S., Gentry's custom clothing services function by appointment only so Grady and his team can focus solely on customers' professional image and wardrobe choices, pairing customers with garments that communicate confidence in their careers, regardless of the industry. Gentry's sources fabrics and tailors from around the world for each commissioned piece and leans toward bold colors, looks and aesthetics, so if this haberdashery reflects what our male workforce is favoring, we can't wait for the next networking event.
Gentry's Limited, 4818 Washington Blvd., Suite 305, St. Louis, 314-527-1785, gentryslimited.com
Runner-Up: Mister Guy Men's
Runner-Up: Woody's Mens Shop
---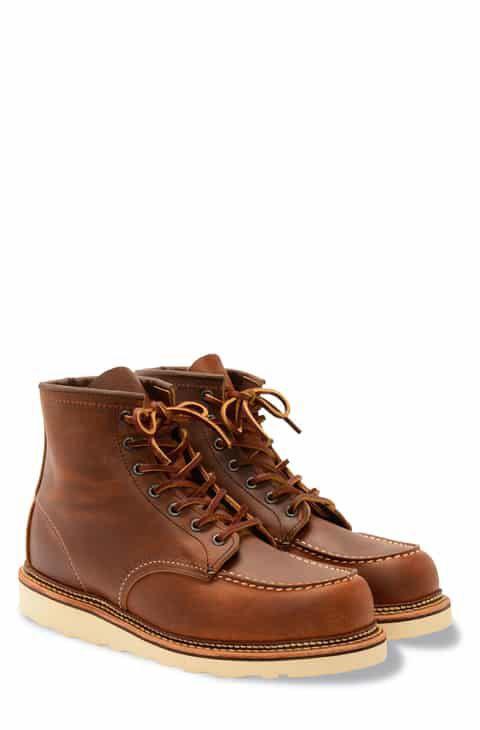 MEN'S SHOES
Nordstrom West County
For a lot of men, when it comes to shoes, comfort and convenience reign supreme. So when it comes to building a solid footwear collection, Nordstrom West County is a perpetual favorite. Housing all of the brands a customer could want – from casual sneakers (Nike, Robert Graham, Givenchy) to more formal footwear (Gucci, Ted Baker, Magnanni) – and carrying the reliable basics along with high-end fashion-forward lines, the shoe department at Nordstrom has guys covered. Throw in the amazing reputation for service that it enjoys, the fact that it can easily access a national network of stores for shipment here if it lacks footwear a customer's seeking locally and its amazing customer rewards program, and it should be easy to see why area guys run to West County for their shoe needs.
Nordstrom West County, 47 W. County Center, Suite A, Des Peres, 314-255-2000, shop.nordstrom.com/store-details/nordstrom-west-county
Runner-Up: Laurie's Shoes
Runner-Up: Mister Guy Men's
---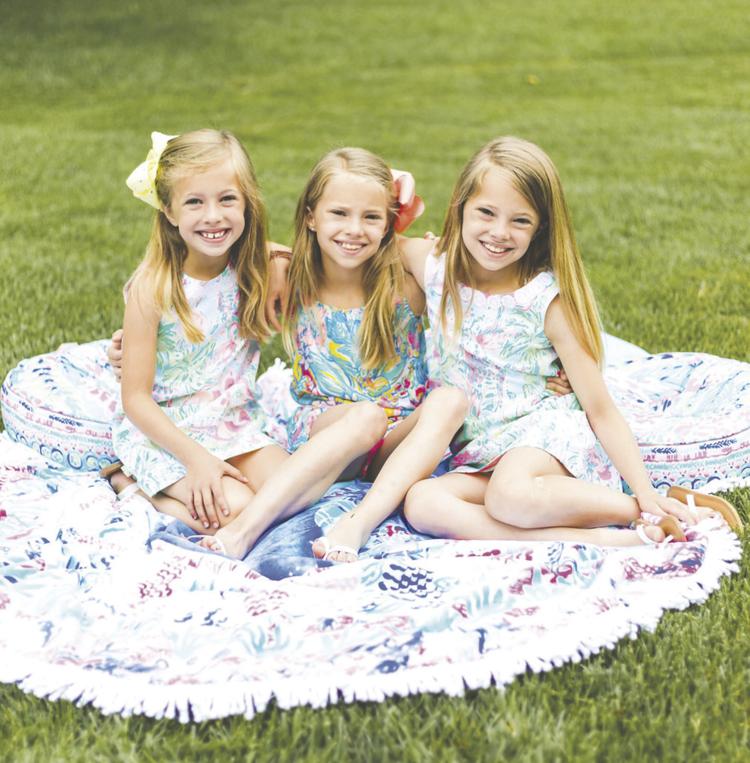 RESORTWEAR
Pink Magnolia: A Lilly Pulitzer Signature Store
After this ghastly, cold winter, narrowing down a dream vacation destination might be difficult – Palm Springs or perhaps a secluded Caribbean island? – but packing for that vacation should be a breeze thanks to resortwear favorite Pink Magnolia.
Since 2007, owner Lori Ann Malugen has offered a little corner of sunshine with her Lilly Pulitzer Signature Store, filling it with all the must-haves for a customer's next getaway, from sandals to cover-ups, including bold-printed dresses and accessories to pull everything together. Malugen's friendly staff offers the perfect boutique experience, accepting lillpulitzer.com returns and keeping clients in the loop when it comes to new arrivals. Wherever vacationers next head, as they make preparatory visit to Pink Magnolia, they'll be warming up in style.
Pink Magnolia: A Lilly Pulitzer Signature Store, 9810 Clayton Road, St. Louis, 314-997-6161, pinkmagnoliashop.com
Runner-Up: Paperdolls
Runner-Up: Mister Guy
---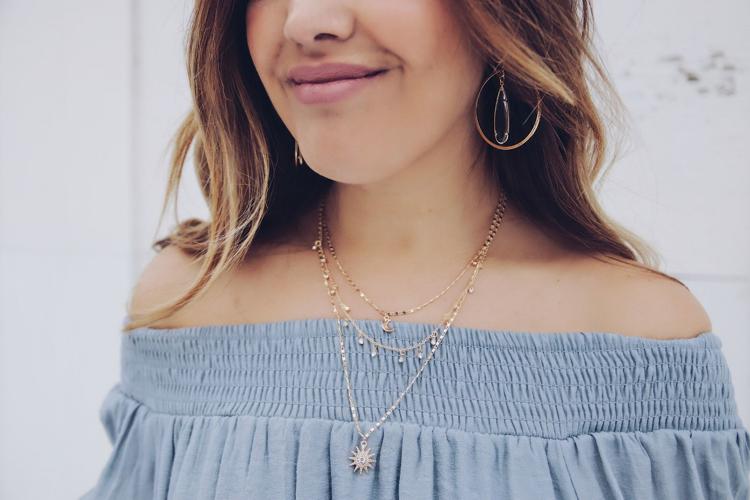 WOMEN'S ACCESSORIES
Paperdolls
Consumers seeking ways to get the most from their wardrobes from season to season, test trends without a huge investment or even represent their favorite city (ahem, "STL") at the next baseball game with the perfect hat can rest assured that Paperdolls – in four area locations – is here for them.
Carrying coveted jewelry lines like BRACHA, Kinsey Designs and Erimish, the boutique offers something for everyone, whether it be a pair of statement earrings or a minimalist gold layering piece. In addition to a consistently killer selection of seasonal staples like chunky scarves and sunnies, Paperdolls also can satisfy those leaning to a bolder look, and its curated yet budget-friendly selection couples with knowledgeable, stylish staffers to ensure customers find the perfect piece (and assure them that, yes, they can rock that trendy hat).
Paperdolls, multiple locations, paperdolls.boutique
Runner-Up: Shine Boutique
Runner-Up: Ivy Hill
---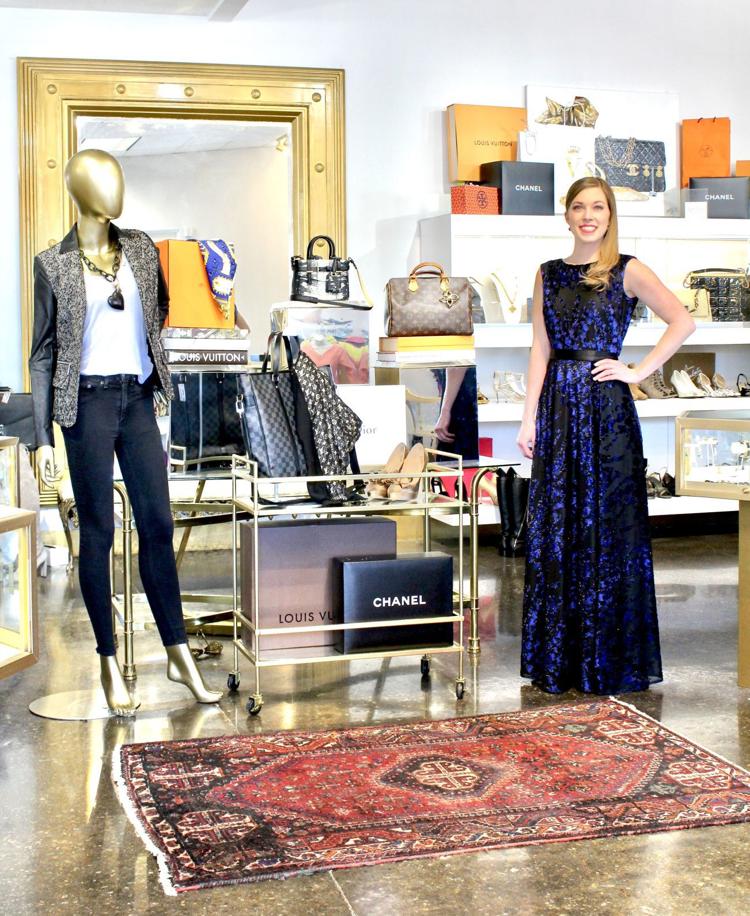 WOMEN'S CLOTHING – FORMAL
The Vault Luxury Resale
The Vault Luxury Resale might be taking the Platinum List formalwear crown for the first time this year, but that doesn't mean founder and CEO Sue McCarthy and her daughters Diana and Laura are new to the scene (or that their amazing reputation doesn't precede them).
Since opening in 2014, The Vault has quickly become known as one of the preeminent luxury resale stores in the nation, boasting 7,000 square feet of curated designer goods, including the best collection of high-end formal gowns and accessories in the area. Whether it's a pair of stunning Louboutin pumps – in your size, even! – a bold Balenciaga clutch or a showstopping Lanvin midi dress, half the fun of shopping at The Vault is making unique finds and taking them home for the next big event. What's more, at that next event, when people ask where that piece of apparel came from – and they will – its proud wearer will be able to cheekily say, "Oh, this old thing? It's vintage."
The Vault Luxury Resale, 2325 S. Brentwood Blvd., Brentwood, 314-736-6511, thevaultluxuryresale.com
Runner-Up: Vie
Runner-Up: Special Occasions
---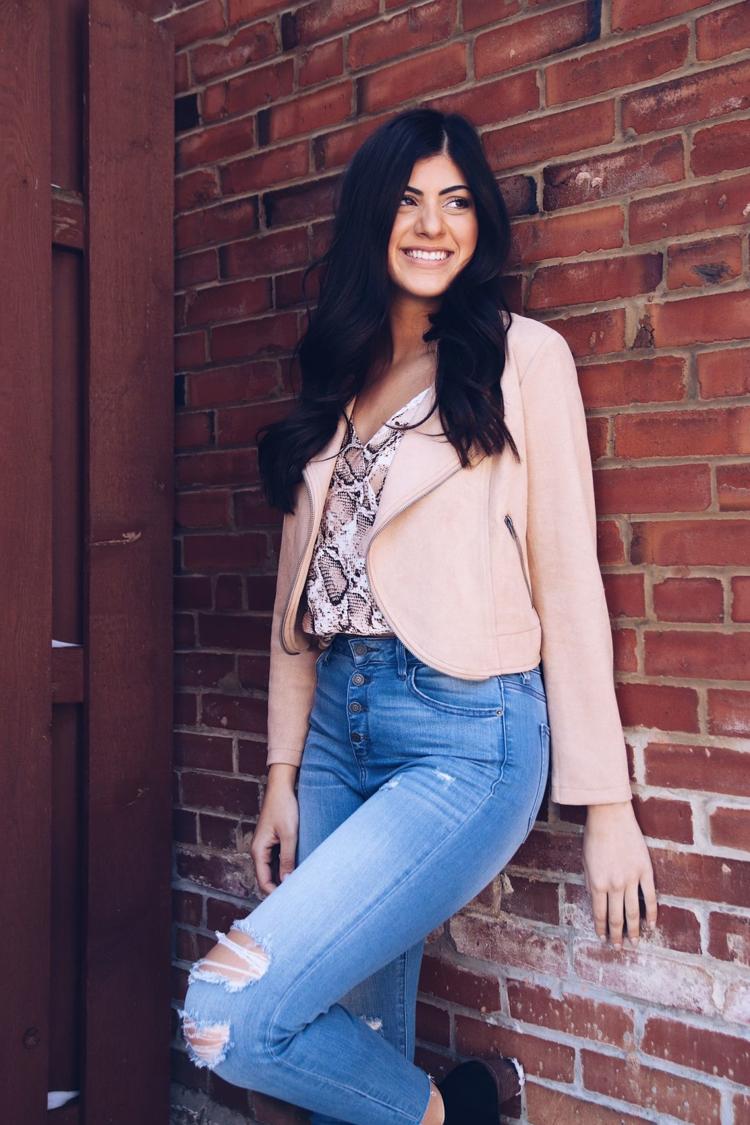 WOMEN'S CLOTHING – CASUAL
Paperdolls
Admittedly, area residents relish the casual. Some of our most enjoyable events and activities – from neighborhood farmers markets to patio drinks on a sunny Saturday to a weekend spent wandering the zoo – err on the casual end of the wardrobe spectrum. Luckily, Paperdolls' four locations keep customers looking good as they casually unwind. Stocking its shelves with both of-the-moment trend pieces and everyday essentials, Paperdolls has an aesthetic that's not only approachable but also always fashion-forward. Need the perfect T-shirt for the Cardinals' April 4 opening day? Visit Paperdolls. Looking for the perfect light sweater to transition from winter to spring – and then likely back to winter and back again to spring, in true area style? The boutique, again, can provide satisfaction. From the beginning, owners Carolyn Burghoff and Beth Morris have kept each of their stores customer-focused, which shows from their budget-friendly offerings to their talented stylists and the brands they select for their shops. Casually, we couldn't be more grateful.
Paperdolls, multiple locations, paperdolls.boutique
Runner-Up: Laurie Solet
Runner-Up: Pink Magnolia: A Lilly Pulitzer Signature Store
---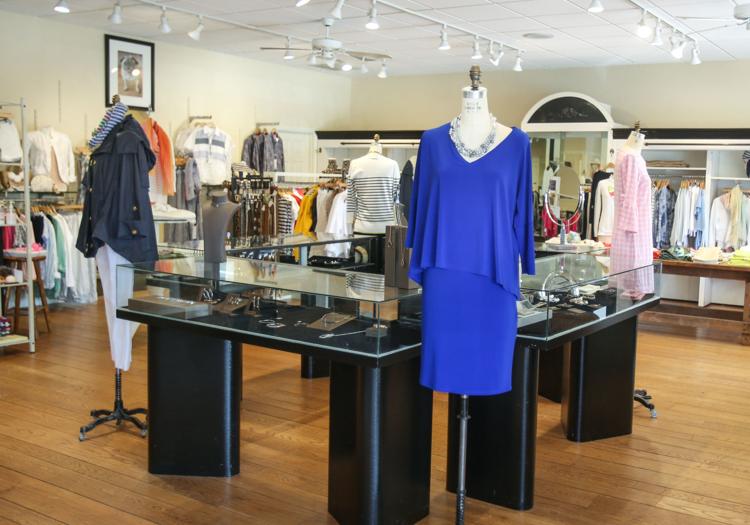 WOMEN'S CLOTHING – WORK
Mister Guy Women's
A 2018 Platinum List runner-up for the best work clothing for women, Mister Guy Women's takes the top prize this year for its professional yet stylish approach to workwear. Whatever the workplace dress code, customers can find a fitting ensemble from Mister Guy Women's selection from office-appropriate dresses to more casual sweaters and slacks, as well as designers like Smythe, MILLY and Veronica Beard.
Selection aside, one of the best features of Mister Guy Women's is its customer service. Because staffers there understand that perfectly fitted suits aren't a luxury solely for guys, they offer complimentary tailoring, ensuring that pieces are custom-fit for an amazing feel and look. And if a customer's professional aesthetic seems a little too 9-to-5, the store's staff can offer both styling and wardrobe consultations to keep her confident at work for years to come.
Mister Guy Women's, 9817 Clayton Road, St. Louis, 314-991-5262, misterguywomens.com
Runner-Up: The Vault Luxury Resale
Runner-Up: Ditto
---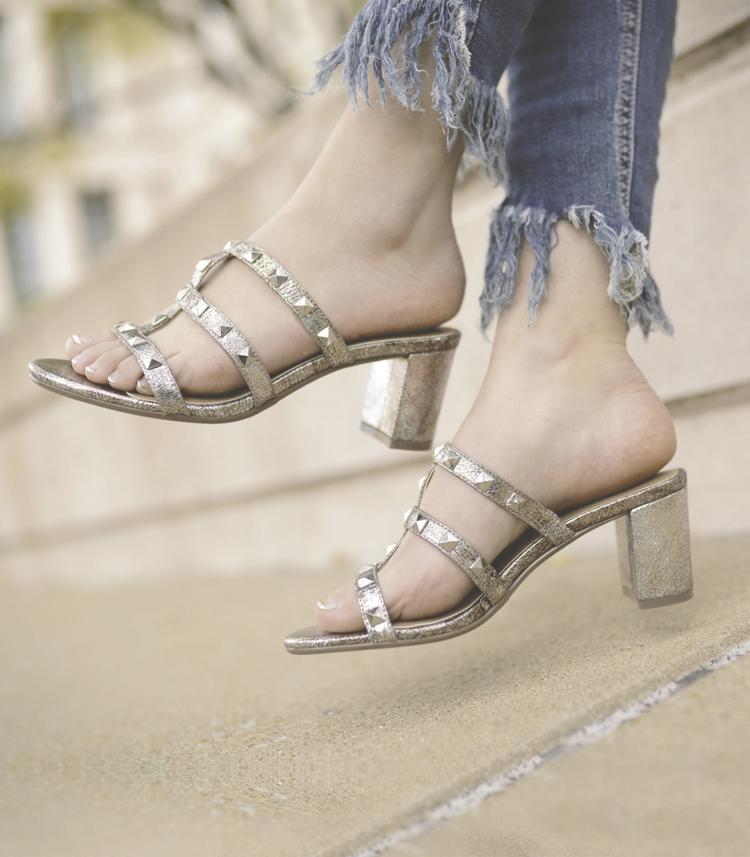 WOMEN'S SHOES
Marmi
Nestled in a corner of the second level of the Saint Louis Galleria is a place where comfort, quality, variety and style come together in a little slice of footwear euphoria: Marmi Shoes.
From sporty espadrilles to slip-on sneakers, as well as statement-making sandals or slingbacks to provide comfort at work, Marmi offers footwear for every occasion without sacrificing style. And not unlike a certain Prince Charming, the shop's staffers recognize that everything comes down to the perfect fit, so shoes come in sizes 4 to 12 with widths ranging from super-slim to wide. Marmi – headquartered here, with locations in more than 20 other cities nationwide – and has long been a must-visit for its fashionable, European-influenced shoes since 1986. Also, its signature brands, VANELi (innovative yet attainable everyday options) and Sesto Meucci (sophisticated, finely crafted Italian-inspired shoes), are both thoughtful in their design and relevant to today's trends.
Marmi, Saint Louis Galleria, 2461 Saint Louis Galleria, St. Louis, 314-863-1986
Runner-Up: Laurie's Shoes
Runner-Up: Giddyup Jane