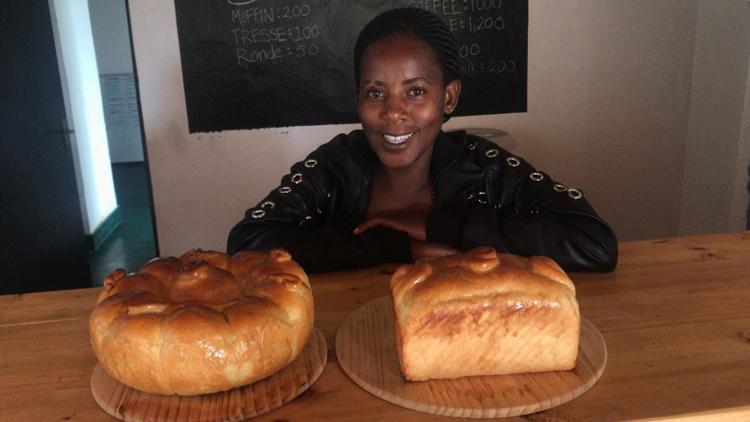 People often joke that no good story starts with a salad; however, they've clearly never heard Ladue native Markey Culver's story.
The tale of her opening The Women's Bakery began nine years ago, when Culver had just started her journey living in Rwanda, Africa, serving in the Peace Corps.
"I felt I was one of the lucky few who had been given everything and that it was my duty to use what I had been given for something that was good," Culver says. "And the Peace Corps seemed like a really good outlet for that."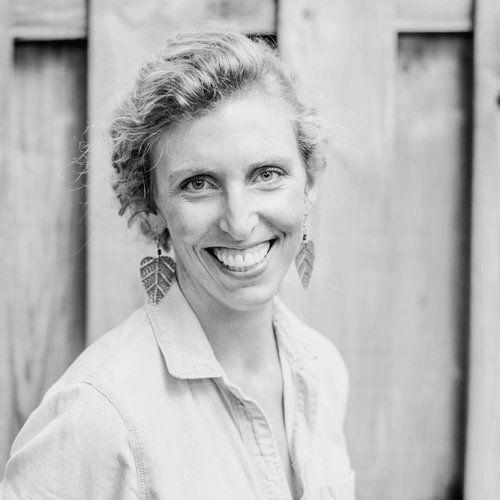 Culver was assigned to Rwanda as an English teacher, tending to a class of 53 students, ranging from 14 to 25 years old. Although most Peace Corps volunteers primarily have one assignment, Culver found herself acquiring another within her first year.
"My teaching let out around noon, so I had the afternoons pretty open," Culver says. "So I took a walk one day, bumped into this rural health center, walked in and asked if they needed help. … I wasn't on the front lines, if you will, I was more shadowing and an extra hand for help."
Thus, Culver's schedule entailed teaching English, going home to make a salad for lunch, serving at the rural health center and then returning home to cook dinner with her neighbors. Although this routine seems normal, Culver notes that in most rural Rwandan villages, it's customary for individuals to eat simply one meal a day.
"I did that too for a little bit until I was like, 'I'm so hungry, and I know everyone else is hungry, too,'" she says. "So I started to make salad, which is supertaboo [because] one, I was eating in the middle of the day, which is unusual, and then two, I was eating raw food."
Culver says food in Rwanda is considered food only when it is cooked – a typical Rwandan meal being cassava, a large tuber root, boiled and then served with a sauce created with pulverized peanuts and tomatoes. Soon enough, however, Culver found herself fielding inquiries on how to make the salads in question, which in turn led to her starting salad-making lessons in her home.
"One day I woke up and was like, 'Hey, I have been without bread for entirely too long, and that is unacceptable and I need bread in my mouth as soon as possible,' and so I looked up a recipe," she says. "The Peace Corps taught us how to make an oven over an open fire out of pots and stones, so I made bread."
The bread in question was cooling on Culver's table as a group of women walked in for their salad-making lessons. "They acted surprised and asked me where I bought it," she says. "When I told them I made it, they asked to learn."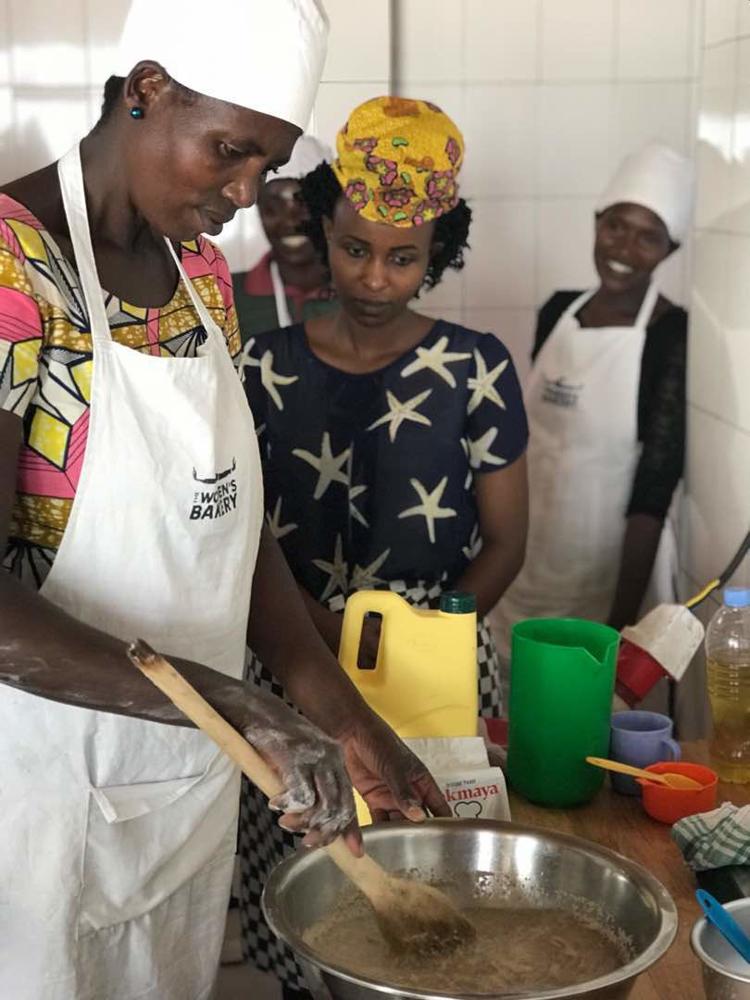 Culver's salad-making lessons ultimately turned into bread-baking lessons, which was the genesis to The Women's Bakery – a social enterprise that teaches women how to make and sell nutritious, affordable breads to their communities.
"There were two aha moments for me," Culver says. "The first was seeing what they did with the bread: They immediately gave it to their kids. You are like, 'Duh, of course, women are a conduit for the health, nutrition, safety and everything for their kids.' So let's just make this bread as healthy as we can – and healthy not meaning what we mean in the U.S. It's high healthy fat, high protein, high micronutrients. Then the second aha moment, after we started experimenting with recipes to make this bread really fortified, the women started selling the bread. I was like, 'Um, hello, you industrious geniuses. You have just discovered something for which there is demand and no supply, so let's create the supply, which is a bakery.'"
Culver built her first bakery in 2013 – a square, mud-brick building with cement overlay and a tile floor.
"I didn't know what I was doing," she says. "I always thought building a business was simple. Want to start a bakery? Make bread and sell it. Well, it's not that simple."
The first bakery ultimately failed, but this experience brought Culver home in 2015 to start her MBA from Washington University in St. Louis, while simultaneously rebuilding The Women's Bakery with the lessons she had learned from her failure, and running it from afar.
"It was pretty tough," she says. "I would go to school, wake up stupid early and have calls with Rwanda, go to school all day. I would do homework at school, then work on The Women's Bakery from 6 to 11 p.m. or later and then wake up at 5 a.m. and start all over again. It was awful."
However, the work paid off. Today, The Women's Bakery has three locations in Rwanda – in urban, suburban and rural locations – that employ 32 women. The bakery locations are selected based on a market analysis and feasibility study. And according to Culver, women are eager to be hired at The Women's Bakery.
"For 10 spots, we got 186 applicants, which is both amazing and heartbreaking," Culver says. "We want to employ all of them, but we can't."
The women go through a three-prong hiring process that includes an application (lack of reading or writing skills does not disqualify a candidate) and two rounds of in-person meetings.
"The average level of education most of our women have had does not exceed sixth grade," Culver says. "Right now in Rwanda, over half of the population of adult females never have the option of going to school. It's not that they're not capable. It's not because they're not smart. It's because of where they were born that they didn't have access for the opportunity for an education."
The women selected then participate in a 200-plus-hour, three-month curriculum that is accredited by the Workforce Development Association in Rwanda, meaning it's a nationally accredited training program that allots a vocational certificate that is transferable. The curriculum starts with basic education for hygiene, nutrition and basic math skills and then goes into technical baking skills and business management.
"When they were first going through our training program, the average income for the women was $13 a month, so that's about $156 a year," Culver says. "Now these women are earning between $70 and $120 a month.
"The intangibility, I think, is almost more powerful. Empowerment – how do you actually quantify or measure empowerment? Women report[ing] being seen and considered as respected businesswomen in their community is huge."
Culver hopes to dedicate the next two years to focusing on the three existing bakeries and bringing them to profitability, then just continuing to grow.
"The future is growth," she says. "The empowerment of a woman does have these ripple effects, but the empowerment in her and her alone is enough. And having a woman believe in herself and her abilities is enough, and we are seeing that, and it's amazing."
And all because of a salad.
The Women's Bakery, womensbakery.com