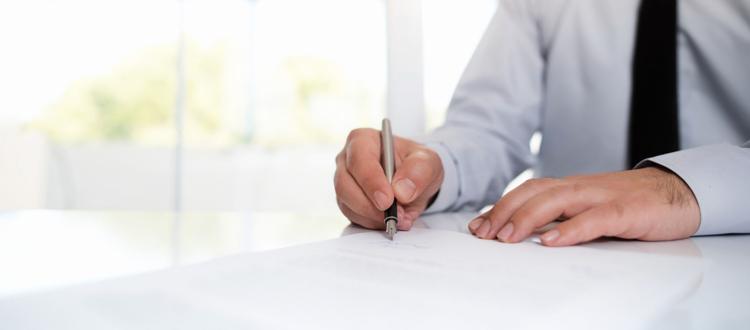 Despite the importance of estate planning, it daunts many people. Just the number of terms and tools available can make your head spin.
"Estate planning allows an individual to manage and direct where assets are to be distributed upon their death, but [it] also lets an individual plan in order to mitigate or reduce income and estate tax, protect families with young children, save money on court costs and attorneys' fees associated with not having an estate plan, and plan for end of life," says Meredith Murphy, an attorney with SmithAmundsen's Estate and Business Planning Practice Group in Clayton.
Christopher Castellanos, an attorney specializing in trusts and estates with Lashly & Baer, P.C., in downtown St. Louis, adds that "the Missouri legislature has provided defaults regarding who will inherit your assets, look after your children, etc., but you might want to alter those defaults."
Castellanos recommends focusing on four basic elements of an estate plan: a revocable living trust, a will, a power of attorney and a medical directive.
The first element, the revocable living trust, delineates who inherits what and prevents beneficiaries from having to endure the potentially lengthy process of probate court. An individual's assets are transferred into the trust while that individual remains alive. The creator of the trust usually receives any income generated from these assets and the right to withdraw principal from the trust. "The creator of a revocable living trust can revoke or cancel the trust at any time during his or her life, and at death, the trust becomes irrevocable, and its income and assets are disposed of under terms specified by you in the trust agreement," Murphy adds.
Second, a will covers any assets not held by the trust, as well as any assets that are not jointly owned or have a beneficiary designation on them. Personal property and keepsakes can be held by and distributed by a trust. In addition, in Missouri, an individual can write a list of personal property and keepsakes that he or she would like to be distributed to certain individuals. "Remember, your will ensures that whatever your assets, they will go to family members or other beneficiaries you designate," Murphy says. Although some websites offer cheap basic wills, both Castellanos and Murphy note that such generic wills can sometimes be filled out improperly or incompletely, creating more cost and confusion for the beneficiaries.
A power of attorney, the third basic element of an estate plan, designates someone to manage an individual's property during his or her life if that individual becomes incapacitated or needs help managing affairs. "Ideally, the incapacitated person has taken steps, such as creating a trust or signing a power of attorney, to deal with such a contingency before the incapacity developed, in which case we are just interpreting those documents and following through with those wishes," Castellanos points out. "If the incapacitated person has not put those pieces into place, then the process will involve the courts and be more expensive and emotionally difficult for the family."
As the final basic element of an estate plan, everyone should consider a medical directive, also known as a health care power of attorney or living will, Castellanos says. This document designates someone who will make medical decisions on behalf of an individual if that individual can no longer do so.
The worst-case scenario is when an individual [who is incapacitated] has no plan," Murphy says. "At that point, we have to make a determination as to whether or not the person is capable of signing a power of attorney, and if not, then we have to discuss opening a guardianship and conservatorship estate. A guardianship/conservatorship proceeding is a probate court proceeding where an individual is declared incapacitated and disabled by the court. The process can take several months to complete and, between court costs and attorneys' fees, can be quite expensive."
Even young adults should consider estate plans, and it's wise to review them every few years or in the case of significant changes in life circumstances. Updating documents as needed can prevent additional stress and expense down the road. Key times to review estate plans include when children turn 18, when they graduate from college and when they get married. Retirement also marks a turning point at which estate plans should be reexamined.
The tax laws change over time," Castellanos says. "If you have had previous experience dealing with the trust or estate of a deceased loved one, do not assume that you know how the tax laws will apply because the laws might have changed drastically since then." Even the new tax laws just enacted this year are not as clear-cut as many assume, and an estate planning professional can help navigate the new rules.
Although estate planning helps preserve assets, the most valuable aspect is often peace of mind. "After someone dies, the worst thing in the world would be to be left scrambling in the dark, not knowing where [the deceased] loved one wanted to be buried or if [he or she] wanted to be cremated, if there is enough money for the funeral and what was supposed to happen to the contents of the house or the house itself," Murphy says. "Having an estate plan allows you to set this all out for your family and friends so that when you pass away, your family can grieve for you and not have to worry about the logistics of death like bills, funeral and taxes."
Lashly & Baer, P.C., 714 Locust St., St. Louis, 314-621-2939, lashlybaer.com
SmithAmundsen, 120 S. Central Ave., St. Louis, 314-719-3700, salawus.com